The Republic Polytechnic Technology Day has been on the campus calendar for nine years now. This year, it turned its attentions to how technology can enhance the health and wellness industry.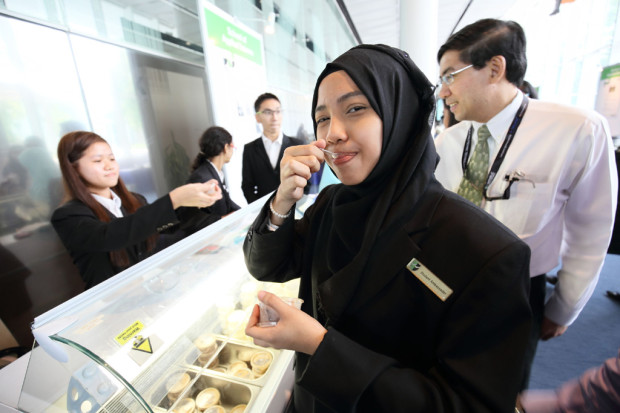 Through heart-rate monitoring and other fitness apps on the average mobile device, technology has found its way into healthcare and active lifestyles. With this symbiosis in mind, RP tech day focuses on encouraging bonds and cooperation between industry and education, exhibiting the advances by RP's schools as well as those of attending organizations to foster collaborations.
RP Tech Day was held in campus on the 1st of October, with more than 500 attendees from the Health and Wellness Sectors. The event featured presentations from distinguished speakers as well as interactive workshops run by RP's staff.
Principal and CEO of Republic Polytechnic Mr Yeo Li Pheow set the tone for the day by highlighting that innovative solutions have to come out of both the education and healthcare sectors.
Mr Zee Yoong Kang, CEO of the Health Promotion Board talked about how a big way to deal with rising healthcare costs is really to be healthy in the first place. And to that end, HPB is encouraging healthy eating – such as shifting to low Glycerine Index foods and encouraging exercise in a way that makes it easier for everyone to get on board with.
"To achieve the common goal of a healthy population, the government has to work together with academia and industry for innovative solutioning. Together, we can build sustainable ecosystems and create products for healthy living which are not only accessible but attractive to the individual," said Mr Zee.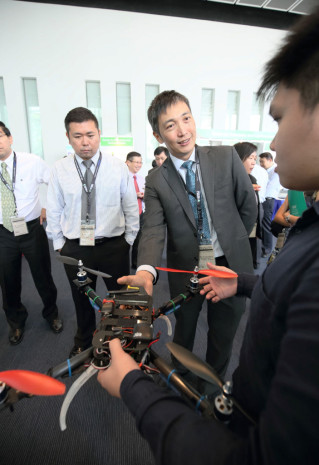 Participants also got a chance to hear speakers and their experience in the healthcare industry. Mr Mathys Boeren, Symrise Asia, showcased his company's efforts in combating dietary diseases. Mr Alvin Ong, Alexandra Health Systems, and Mr Fong Yew Chen from the Office of Technology Development respectively introduced their organizations' advances in Healthcare technology. Dr Jason Yap of the Agency for Integrated Care expressed his thoughts regarding Singapore's Healthcare Industry planning for future advances in technology so as to ensure their smooth transit into usage.
The workshops held in the day covered topics regarding the day's discussions, including a two-part workshop based on creating "high value" foods that taught participants in the making of tasty and healthy food, and one that focused on the applications of modern media to improve the health of Singapore's elderly.
Dr K Vijaya of the Health Promotion Board found the event very useful to her own field of work. "I found the speeches very inspiring. The speakers opened my eyes to the untapped talents residing in Singapore and the potential that could be found in our local Health and Wellness Industry."