The Republican Post's Gabrielle Lee explores the sneaker culture in RP and what some students are doing to fuel their love for it.
Do you remember buying chunky white canvas kicks from Bata when you needed new school shoes?
Thankfully, those days appear to be behind us as the sneakers students can wear to school have received a huge style update. Due to the current sneaker culture hype, sneakers are now considered a staple in the fashion-forward millennial's footwear arsenal.
Sneaker hype has its roots in branding. The celebrity-endorsement concept was pioneered by Converse when track coach Chuck Taylor began promoting his eponymous high-top basketball shoe.
In the 1980s, basketball star Michael Jordan was fined for failing to meet the National Basketball Association's dress code after he wore black and red Air Jordans on court. But his anti-establishment stance led to US$100 million worth of Air Jordan sales for Nike in 1985.
Today, sneakers have been infused with a taste of high fashion. Designers such as Christian Louboutin and Louis Vuitton produce thousand-dollar pairs complete with monogrammed leather and metallic details. At RP, it has become a common sight to see a student strutting around campus with expensive sneakers too.
Sharing a love for shoes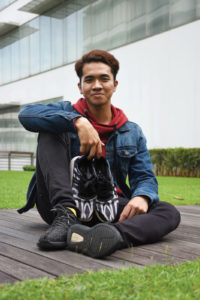 School of Health and Leisure second-year student Mohammed Aqil Johari owns around 14 pairs of sneakers.
"I first started collecting sneakers in 2014 after my brother bought the Nike Flyknit Lunarlon from Japan," he said.
To fuel his love for sneakers, Mohammed Aqil works part-time as a retail assistant in the Australian footwear chain Rubi. Each pair of sneakers in his collection costs between $100 and $300. The 20-year-old shares the collection with his 27-year-old brother, Adiqa.
But Mohammed Aqil's favourite pair of sneakers is not the most expensive pair he has bought. "I like the Y-3 Pure Boost because it was a gift from my brother," said the Outdoor Adventure Learning student. Four of his 14 pairs are from the Adidas Boost line.
Sportswear giant Adidas' Boost line of sneakers first gained public attention when American rapper Kanye West was spotted wearing all-white Ultra Boost sneakers. The Triple White Ultra Boost sold out within an hour after his performance.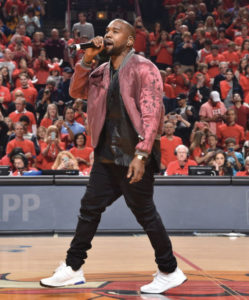 Released in 2013, Adidas' Energy Boost shoes came with a new cushioning material for its soles making them extremely comfortable.
Though the sleek shoes retail for around US$200 (S$264) a pair, the resale price of the Yeezys Boost Line can go up to US$1,000 (S$1321), making them one of the priciest – and most covetable – sneakers released in the last decade.
A mix of love and business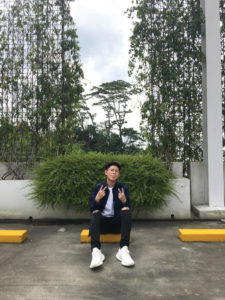 RP student Desiree Lee Si Qi is among those who mix her love for sneakers with business. The Sports and Exercise Sciences student sustains her love for sneakers by buying sneakers when their retail prices fall and reselling them at much higher prices. She estimates her collection of 12 sneakers to be worth around $4,000.
To maintain them, she cleans her shoes once a month using a Jason Markk cleaning kit. The US-based brand is a popular shoe care choice amongst sneaker-lovers.
Desiree's routine sounds like a traditional recipe from a cookbook. "I would dip a brush in the Jason Markk solution and water to clean the Boost. Using pressure, I would scrub it to get any dirt off. Then, I would use a slightly softer brush to clean the primeknit on my shoes. I would take a towel to remove the excess foam on the shoes and leave it dry for a day," she said.
"After the clean, I would spritz three layers of the Jason Markk spray and let it dry for another day."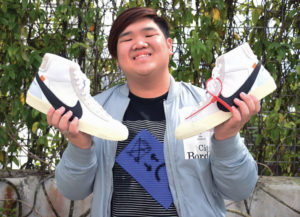 Nathanael Lim, 19, has a similar story to tell. The Sonic Arts student started collecting sneakers in 2015 when he was in Japan for a family trip. The pair that kickstarted his obsession was a pair of navy blue Nike Air Max 90. Currently, he owns 24 pairs of sneakers.
Though the first-year student owns five pairs of shoes with Boost soles, his favourite sneaker is the Air Jordans. He is especially partial to the Air Jordan 4 White Cement, which costs approximately $350 on the resale market.
"I have always had a thing for Nike shoes because it was the first brand I was introduced to," said Nathanael.
To fund his $10,000 collection, Nathanael saves up most of his allowance and occasionally works in temporary jobs. Like Desiree, he dabbles in sneaker reselling, and believes that it has been educational. "(Sneaker reselling) is a good way to understand how economics and the stock market work, as you learn what supply and demand is," Nathanael said.