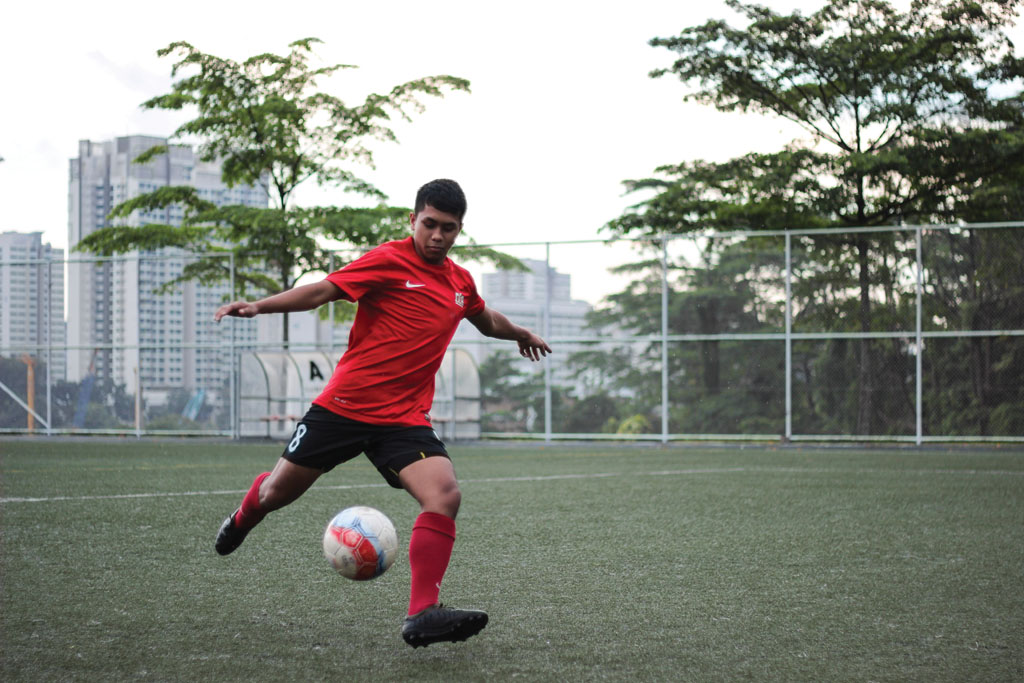 When he was in Secondary 1, Republic Polytechnic student Muhelmy Suhaimi was told by everyone – including his coach – he was not good enough for the school's football team. He also suffered a back injury, causing him to miss training for six months.
But Muhelmy never gave up, as he took the criticism and setbacks in his stride. "I try to stay positive no matter what people say and always keep working hard," said the Sports and Leisure management student.
Muhelmy's hard work paid off in Dec last year (2014) when he edged out five other nominees to win The New Paper Dollah Kassim Award. The national Under-18 midfielder also bagged the Singapore Pools Passport to Excellence prize, which includes a training stint at an elite football club overseas.
Muhelmy broke down and sank to his knees when the announcement was made at Jurongville Secondary School. "Winning the Dollah Kassim Award is every young football player's dream," Muhelmy said.
"It means a lot to me. After 18 years, I finally got the recognition of my hard work and I felt relieved."
Muhelmy was introduced to football at the age of five by his older brother, Muhaimin, now a striker with the national under-23 team. Football then became a big part in the brothers' lives as they pushed each other to do better in almost everything on and off the field.
Muhelmy credits his mother, Sarina Durimi, as his pillar of strength. Muhelmy's parents are divorced, and Sarina raised the boys to understand the value of determination and perseverance.
"She had sacrificed a lot so that both my brother and I would be brought up well," said Muhelmy.
"There was once my brother and I had no money to buy football boots for a trial, so my mom worked extra overtime just to buy us boots."
Launched in 2010, the Dollah Kassim Award recognises football excellence and character. Some of the previous recipients include Courts Young Lions midfielder Adam Swandi, who spent two weeks at the youth academy of English Premier League club Newcastle United.
Although he does not know which overseas club he would be training with, Muhelmy welcomes the opportunity and hopes to do his best. The School of Sports, Health and Leisure student says he will tackle the books first, before he takes to the field to train in the evenings.
"I would be quite tired by the end of a school day but I will manage all my work, like RJs, before training so that I could put all my concentration on training," said Muhelmy. "No matter what you do you need to give a hundred percent for everything and the result will reflect the effort."
Spurred on by the award, Muhelmy has his sights set on representing the country's senior team. "It is my wish to represent Singapore one day – a dream I had since young and I will work hard towards it," he said.