Food makeup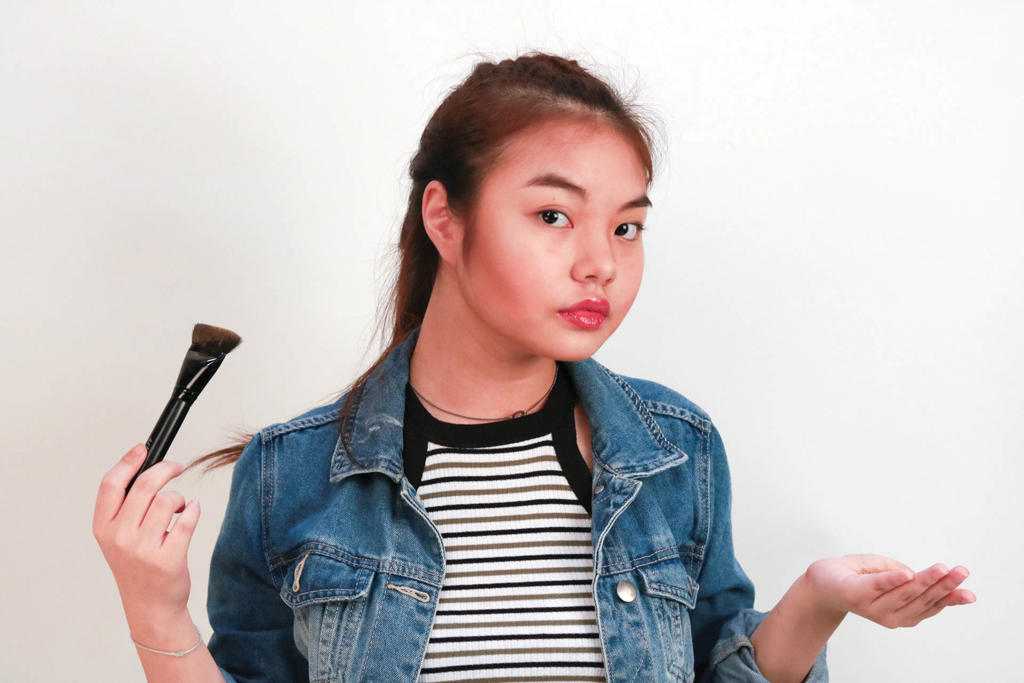 This trend was popularised by 'The Full Face of Food Challenge' started by vlogger Raychel Newton in 2016. However, many people only started to explore the potential of food makeup this year. YouTubers, such as Ms Yeah and Promise Phan, have challenged the standards of being resourceful with our makeup.
What you need: Cocoa powder, beetroot and contour brush
How to do it:
Step 1: Use your favourite contour brush to pick up some cocoa powder, suck your cheeks in and apply it to the hollows. Add to your temples to add warmth and create an illusion of smaller forehead.
Step 2: Cut a piece of raw beetroot and rub the inside of the beetroot on your lips (layer for a more intense look) and blend on your cheek for a soft rosy glow.
Verdict: The cocoa contour smelt great but didn't appear as dark on the skin as I expected. However, it is a great alternative when you run out of contour powder! In my opinion, the colour was a little too yellow and didn't give me that cool-toned warmth I was looking for. If you feel like switching things up maybe try this trend!
The beetroot tint was a surprise. The colour came off really nice which gave my lips and cheeks a nice rosy tint. (Tip: You can apply a few layers to get a darker lip colour). However, if you don't like the smell of beetroot I wouldn't suggest putting it on your lips as the smell was strongest there. This is a more natural alternative to cosmetic lip tints and it's cheaper too! A pack of six beetroots cost me only $3.82 while a lip tint in the market would cost you around $12, and you really only need a small piece. Double thumbs up to this!
Rating:
Cocoa contour: 7 /10
Beetroot Tint: 9/10