Can Brazil rock the Maracana?
1950, the year every Brazilian speaks of – The "Maracanazo". Brazil endured one of international football's biggest upsets when they were beaten 2-1 by Uruguay on the biggest stage of all. The fallout that followed that defeat has been spoken of by generations, and it will be something that coach Luiz Felipe Scolari will want to avoid. Confederations Cup heroes Neymar and Fred will be relied upon again. With the final set to be held in the same (albeit renovated) Maracana Stadium as in 1950, fans of The Seleçao will have a lot to look forward to. Expect Neymar to dive and flap around in opponents' penalty boxes in a desperate attempt to please the Brazilian public.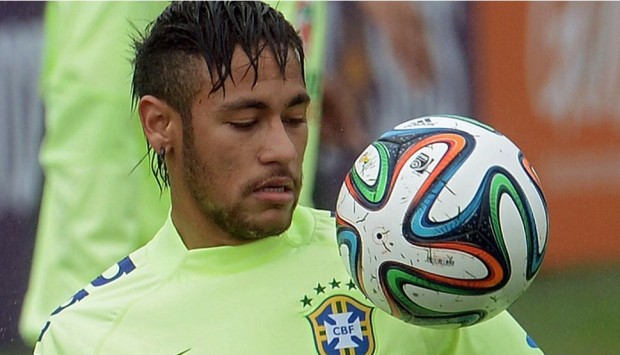 Beware the Belgians?
As recently as 10 years ago, Belgium's most famous exports were Tintin and chocolates. What a difference a decade makes. The most-talked about football team at the moment will return to football's showpiece event after a 12-year hiatus. The prominent Barclays Premier League contingent of Vincent Kompany, Eden Hazard and co. will undoubtedly be the stars of the tournament. Already, they are being touted as "dark horses". But although they may be superstars for their clubs, this is their first major international tournament, bar the 2008 Olympics. They may spring a surprise, and will be favourites among Singapore Pools regulars, so a quarter-final finish will be the least that is expected of them.
French implosion?
In South Africa 2010, Raymond Domenech and Nicolas Anelka worked together like pickles and ice cream. It was horrible and should never be tried again. This time, there is no more Domenech and Anelka, but the French ability to self-destruct cannot be overlooked. Current coach Didier Deschamps has taken some precautionary measures by excluding potential troublemakers like Samir Nasri (which prompted an angry Twitter reaction from the latter's girlfriend). However, South Africa's instigators are still found among supposedly indispensable individuals in Franck Ribery and Patrice Evra, so it'll be interesting to see if one of them brings up Eric Cantona's infamous "water carrier" jibe to Monsieur Deschamps. You know, just for kicks.
Related Story

Surely it can't be THEM again?
Many football neutrals are hoping that the Iberian conquistadors do not add a fourth consecutive international crown, after successes in Euro 2008, South Africa 2010 and Euro 2012. Tiki-taka is getting boring, they say. It's all about Gegenpressing now, isn't it? However, Barcelona-style tiki-taka got them where they are today, and looking at their performances and utter dominance of opponents, it is difficult to conceive the idea of Vicente del Bosque dispensing with the tried-and-tested. Even with the once-godly powers of Xavi and Andres Iniesta on the wane, don't expect any tactical innovation from Spain. What you should expect are passing triangles that will bamboozle their opponents, and frustrate the odd football fan.
The road to immortality?
At age 11, Lionel Messi was diagnosed with growth hormone deficiency. At age 14, Cristiano Ronaldo was an errant Portuguese schoolboy who threw a chair at his teacher. What a huge difference football makes, so much so that practically every football fan hopes that either one of them, if not both, end their careers with a World Cup winner's medal. Unfortunately, the odds aren't stacked in their favour. Messi's Argentina are too top-heavy for their own good, so much so that even Juventus' top scorer Carlos Tevez has been omitted from the squad. Ronaldo, on the other hand, is expected to carry an entire team on his own. No pressure. Legends are judged by World Cups after all, so a Rio de Janeiro triumph for either one will be something for the romantics in all of us, but it's hardly straightforward. The pair underperformed and underachieved in South Africa 2010, but don't bet against either of these superhuman players from winning the Cup single-handedly.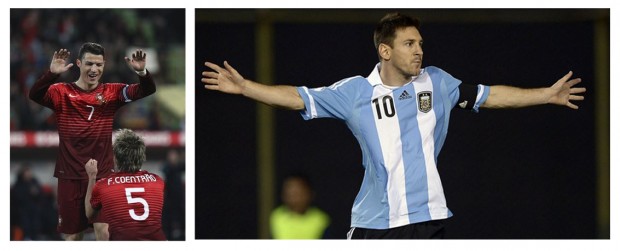 [poll id="7″]
 Watch this space for more World Cup stories from our Sports Desk writers