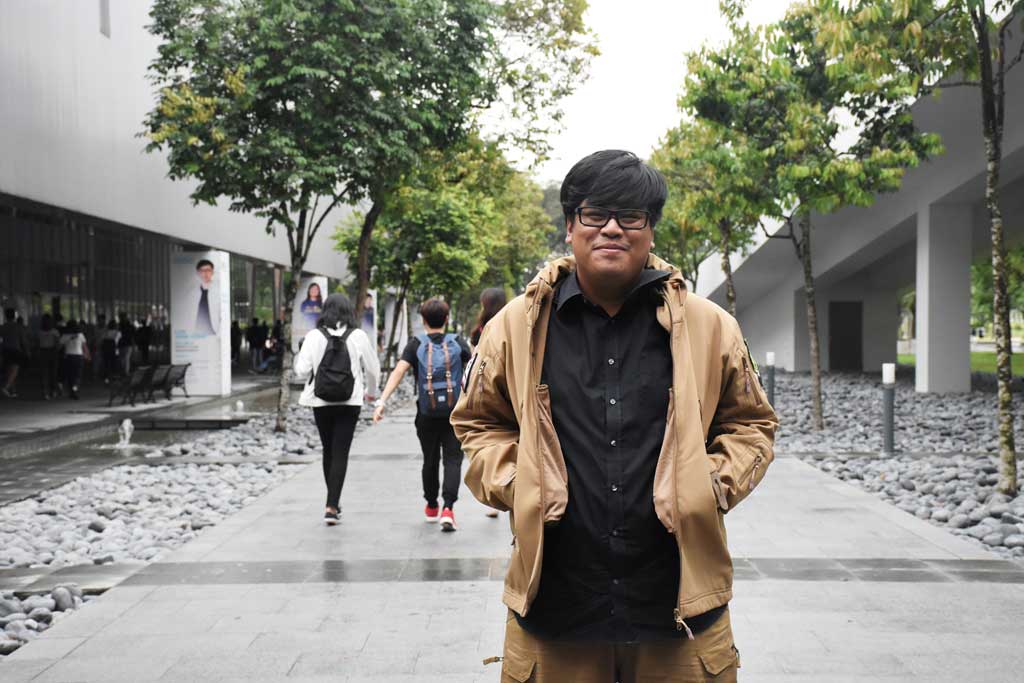 Most polytechnic students take three years to obtain a diploma. Zainulrahman Motalif, who graduated with a Diploma in Customer Relationship and Service Management with Merit, took seven years.
In 2011, he dropped out from Singapore Polytechnic (SP) after four years. At the end of his first year in SP, Zainulrahman – known affectionately as Zane to his friends – switched courses. But moving from the Diploma in Bio Technology to the Diploma of Electrical Engineering meant that he had to repeat his first year of studies.
Zainulrahman's attitude towards school and his lecturers did not help his learning either. During his time at SP, he admitted he was mischievous and often played truant. "I was quite rude to the lecturers who were there," Zainulrahman said. "I didn't really achieve much in SP, although it took me four years to be there. In the end, I felt that I didn't achieve anything so I decided to leave the school."
On his last day at SP, Zainulrahman was unsure of his future. His parents had given up on him and he was about to do the same.
Zainulrahman decided to enlist in National Service. Fortunately, it was his life's turning point. Under the influence of his NS officers, Zainulrahman realised he needed to find meaning and a direction for his life.
"The officers and enciks there made me mature, and I realised I had to study hard. I had to study to earn a living," he said.
The passing of a close friend also served as a wake-up call. "That hurt and pain (of my friend's passing) motivated me to be more mature. It was a wake-up call to study harder and not do stupid things," Zainulrahman said.
He enrolled in RP after his NS as he had heard about the polytechnic's interactive learning pedagogy. Besides going back to school, Zainulrahman also decided to mend his relationship with his parents.
"Before I started school, I tried to fix my relationship with my parents. Now there's a sense of trust."
In 2015, Zainulrahman became the president of Jammers Arena, an Interest Group who produced their own shows. "I spent most of my time at the IG," he said. "When I was in charge, I led the IG to get the "Best IG of the Year Award" during the Flame Awards. "
Nur Syaherah Yusman, a member of the Jammers Arena IG, said Zainulrahman is a natural leader. Nur Syaherah said: "He's the type of person who always tries to be better by observing better leaders. He always finds better ways to communicate and lead."
Despite his heavy involvement in his IG, Zainulrahman excelled in his studies and was inducted into the Director's Roll of honour on three occasions. He also received the Daisy Phay Foundation Scholarship, the Lee Foundation Scholarship, the REPUBLIC Award and a Northwest CDC All-Rounder Student Award.
Now 26, Zainulrahman has his sights set on obtaining a degree in Arts Management.
"When I came to RP, some of my goals weren't academic. I wanted to get to know more people and try to help anyone who has a potential of making mistakes," he said.
Zainulrahman offered this piece of advice: "If there's any detours in life, just know you'll always end up on the correct route. You just have to be patient, endure and be around a good circle of friends."