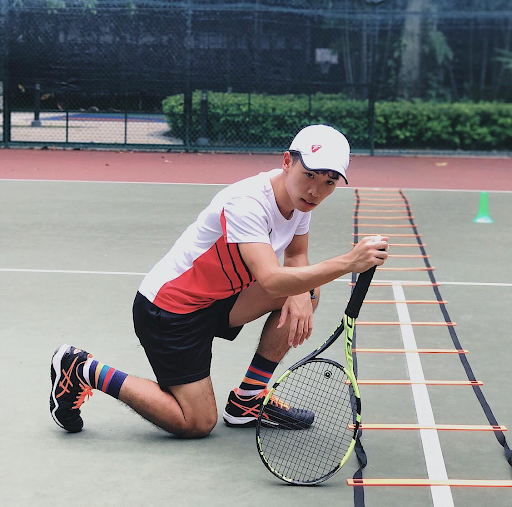 Since the age of five, Sylvester has always been a member of the school badminton team. However, when he went on to Institute of Technical Education (ITE) Simei, he decided to venture out to tennis and that was when he only discovered his passion for coaching during his final year at ITE Simei.
During his internship at Singapore Tennis Association (STA), he was given the task to assist Global Indian International School's head tennis coach.  
"From that day, I realised that I really had the passion and fire in me to coach," Sylvester said. "It made me realised that this is who I am, and this is what I love to do."  
Sylvester Chan, 21, is a Sports Coaching student in Republic Polytechnic and a part-time coach after school. He coaches three times a week for two hours each session.
Besides tennis, he also provides coaching in badminton. His students range from six years old to 78.
Having students from different backgrounds means that Sylvester needs to be flexible and quick on his feet. He also explains that through his part-time job, it has allowed him to have more time to do other activities, earn an extra side income, improve himself in terms of health and even cut costs on transportation. "I love how I can apply what I learn from my course and apply it to my coaching," he said.
But Sylvester acknowledged that balancing studies and coaching has not been easy. "Some modules could be taxing and mentally draining," he said. "But it all comes down to perseverance and commitment. If either one of the two factors are absent, it would have been difficult for me to carry on coaching."
Sylvester gave a piece of advice to other students who work part-time. "For those who just started part-timing, start slowly and do not overcommit," he said. "Who knows, you might even get offered a full-time job if you really excel in it".