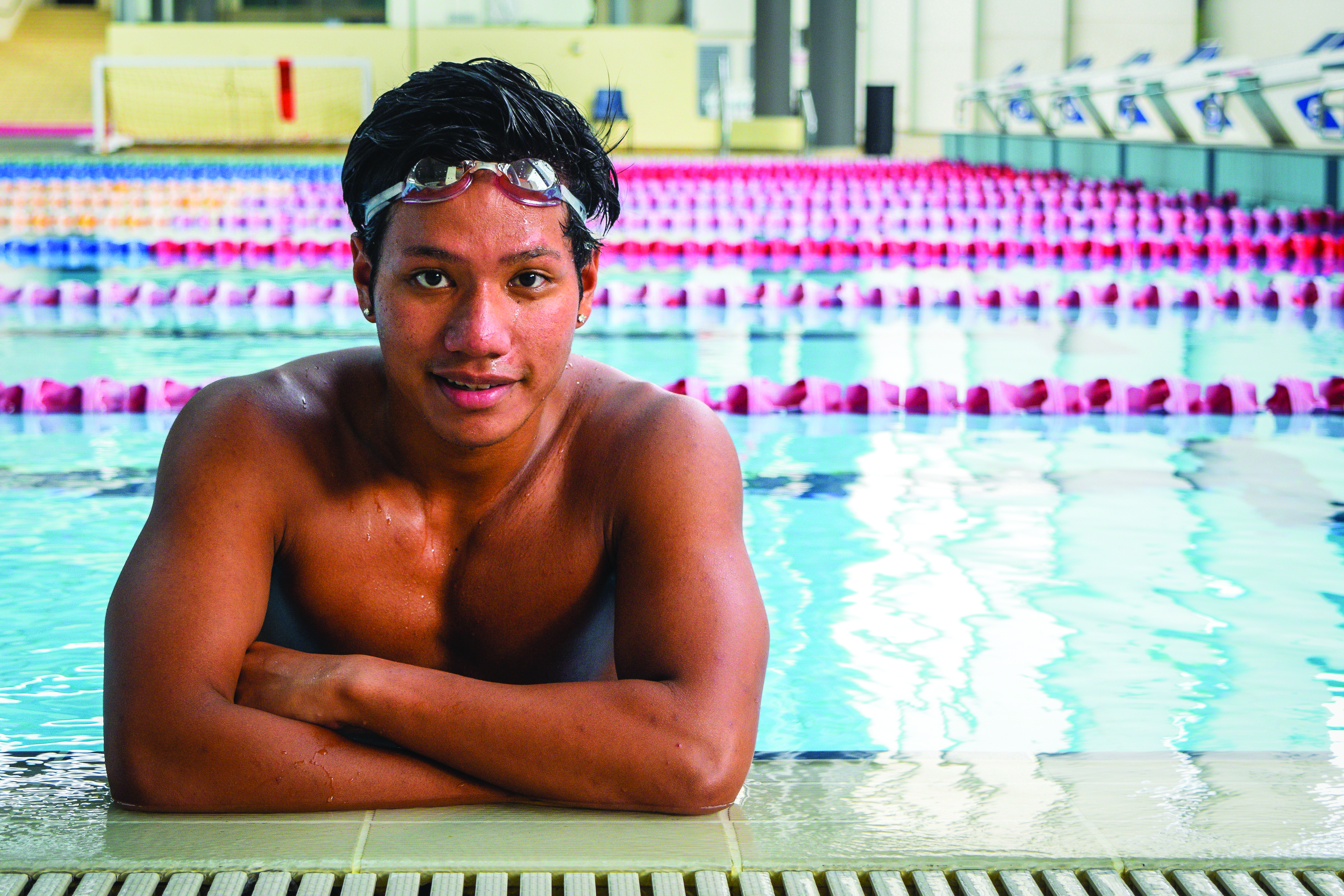 If you asked Benedict Boon four years ago if he had expected to be a national swimmer, his answer would have been a resounding 'no'.
The Singapore Sports School student felt he wasn't heading anywhere in his sport despite swimming competitively for over a decade. Meanwhile, his peers had already qualified for major competitions like the South East Asian (SEA) Games or better. "I felt inferior to them," said Benedict. "If you're not number one, nobody will know you."
Benedict considered giving up swimming. He scored five distinctions for his 'N' Level Examinations and had set his sights on entering a local polytechnic. But Dr Irwin Seet, the Sports School's director of sports, talked Benedict out of quitting swimming.
Benedict decided to stay in the Sports School for a year before he joined the Republic Polytechnic – Singapore Sports School Diploma in Sports and Leisure Management programme.
"I have been swimming for 10 years and I never really hit any good results. I wanted to prove to myself that I have the capability to be a national swimmer," said the 19-year-old. Benedict achieved the goal last year when he made his debut at the SEA Games. Swimming on home soil, Benedict finished 8th overall in the 1500m freestyle event.
Training under the joint RP and Sports School programme gave Benedict several advantages. The course is held in the Sports School where travel is minimised and he could maximise his training in the pool. "I don't have to travel to RP to study so it is convenient and I am still able to train from my coach who has been training me for seven years. This helps us work together and understand each other better," he said.
Having made his major Games debut, Benedict aims to do better. "Wearing the swim cap and shirt with the national logo and your name on it, it is small things like these that really make a difference," he said.