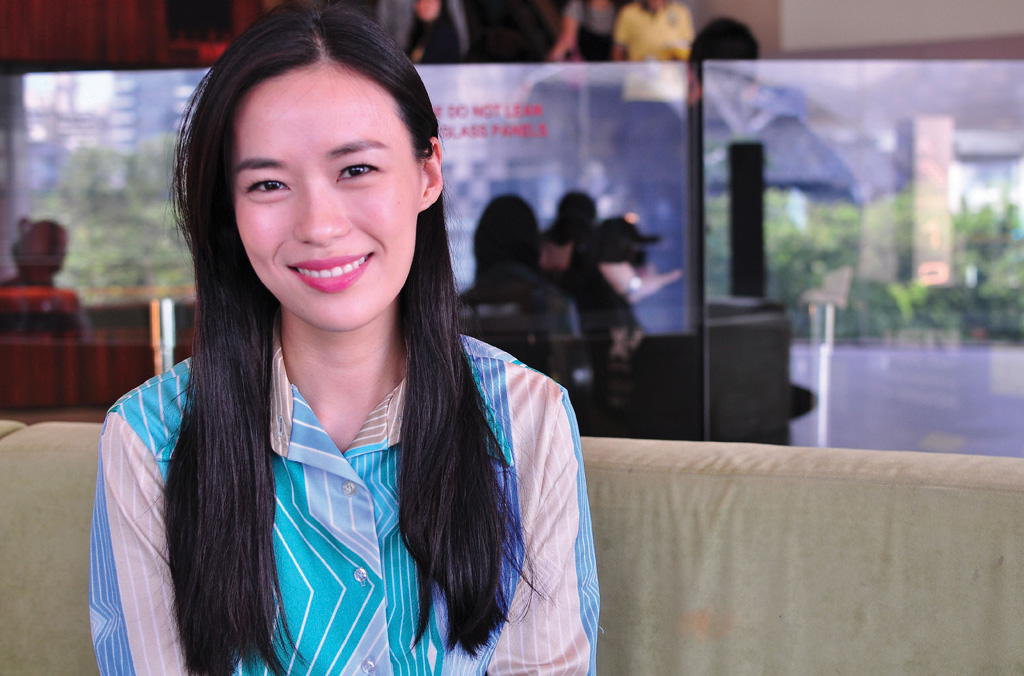 When you switch on your TV to Channel 5 or 8, chances are you'll see her acting in one of its shows. She recently bagged a Star Award and is now the local face of Uniqlo and Mercedes-Benz.
Next up is a leading role in the highly anticipated second season of Channel 5's Mata Mata in September.
It wouldn't be an exaggeration to say that Rebecca Lim is a hot commodity in the local entertainment scene.
But the bilingual starlet is anything but the glamorous celebrity you'd expect her to be.
At Channel 5's LOCALICIOUS ON 5 roadshow recently, Lim was unassuming and friendly during an interview with The Republican Post.
Recalling her Star Awards win as Best Supporting Actress for her role in Channel 8's The Dream Makers, she expressed deep gratitude for her supporters.
"To know that there are a lot of people who you have looked up to are happy for you and that they are sending you messages and gifts to congratulate you, made it very meaningful," said the 27-year-old.
The former Singapore Management University student has close to nine years of experience in the industry, from her debut leading role in a TV series for Channel 8's The Truth to her award-winning roles in Fighting Spiders (Actress of the Year at the ELLE Awards 2010) and The Pupil (Best Actress at the 15th Asian Television Awards).
Related Story
Yet despite the hard slog, Lim still doesn't think she's truly hit the peak of success yet.
"I think with a lot of things in life, you don't get it just like that," she said. "Some people are just really gifted. There are a lot of gifted actors in this industry and I'm not one of them, unfortunately. I wish I was."
In the upcoming season of Mata Mata, Lim plays Margaret Chin – a new addition to the Criminal Investigation Department set in post-independent Singapore in the 1970s. But again, Lim downplayed her role.
"I don't feel I'm the leading lady of Mata Mata because every day when I go on set, there are so many people around and there are a lot of team scenes. Acting is not a solo project, so I don't feel like I'm doing it alone," she said.
She paid tribute to her cast and crew several times during the interview, recalling an incident on set where the stunt team got her back in a difficult scene where she had to climb two-storey high scaffolding without a safety harness.
She said: "I was afraid that I would fall. There were a lot of times where I would slip down and had to grab onto something, but thankfully the stunt team was very nice. It's important to work with a team that you trust."
When her Mata Mata filming ended in July, Lim only had a day's rest before starting work on Channel 8 medical drama You Can Be An Angel Too. But picking up more awards or endorsing more big names is the furthest thing from her mind.
She said: "There really isn't time to rest but I have no complaints because I'd rather work than not be employed. Awards are great but they'll fade away and people will forget that. I mean, a career is a career, but I hope to make it a meaningful one so that I can look back on and be proud of what I've done."
Mata Mata 2 –  A New Decade premieres on Sep 1, 8pm on Channel 5.