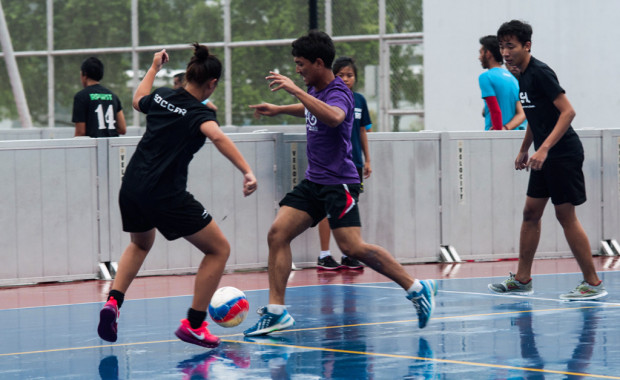 A record number of participants took part in this year's Battle Republic Annual Games (BRAG). Established for RP students to find a common bond through sports, this year's event saw 772 students competing across a variety of games. The number is about 25 per cent more, compared to the figure in 2013.
More staff and alumni also took part this year. Over 450 staff participated in this year's games, about 70 per cent more compared to the number in 2013. Twenty-four alumni came back for this year's games, compared to just four in 2013.
While it is known as an arena for RP students to showcase their sporting prowess, this year's games – held between October 27 and November 20 – witnessed students playing a greater role in organising the event.
Student representatives who formed the organising committee could decide which of the shortlisted sports would be played. As a result, new events such as frisbee and handball were added to this year's line-up.
The Student Organising Committee, is part of an effort by the Office of Student and Graduate Affairs to get RP students to play a more active role in organising the annual games. Under the move, each school was assigned two sports directors and their roles included overseeing recruitment, selection, and training of the teams for all events and activities.
Florence Yap Jia Yi, a year 2 student who served as the deputy sports director for the School of Infocomm (SOI), felt that publicising the games was a challenge. "It was hard to get people to participate in BRAG and spread the message around, as it is not really known to the people in SOI," she said. Finding replacements for participants who backed out at the last moment was also a challenge. Nevertheless, Putri Elissa Elias, who headed the student organising committee, was encouraged by the overall experience. "I felt joyful, especially when participants who might not even know each other tell me how great the match was and how they wished that they could have more matches," said the 19-year-old from School of Applied Sciences.