As with all things retro, film photography is back in fashion.
It is no surprise that the grainy look of the film photos appeals to aesthetics-conscious youths. Though it is a popular hobby, beginners may find navigating through the camera and choice of film to use confusing. Here are some tips that can help you get started with your film photography journey.
TYPE OF CAMERA
In film photography, there are three main types of cameras – disposable, point-and-shoot, and single-lens reflex. Single-lens reflex cameras have a bulkier body and large bump at the top of the camera body. They offer more controls and manual settings, such as adjusting exposure and changing lenses, so they are more suitable for experienced photographers.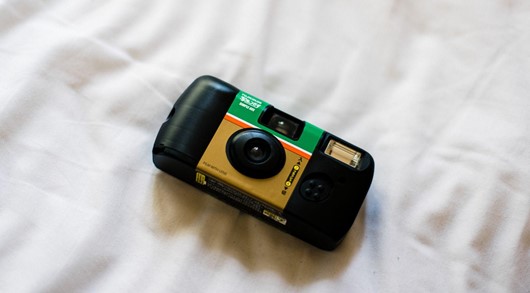 However, as beginners, we are probably more familiar with disposable cameras such as Fujifilm or Kodak with prices that range between $16 and $20. However, after enough experience with it, consider purchasing a point-and-shoot camera, also known as a compact camera, rather than purchasing multiple disposables. As the name suggests, it is less technical unlike single-lens reflex cameras because the settings are automatic.
This means that you only have to point and press the shutter without having to worry about the settings – great for spontaneity! You can get a decent compact camera from $30 onwards at Shopee, Carousell, and Instagram shops, helping you save more money instead of buying multiple disposables.
Popular models: Kodak M35, Olympus Mju, Canon AF35
PURCHASING CAMERAS ONLINE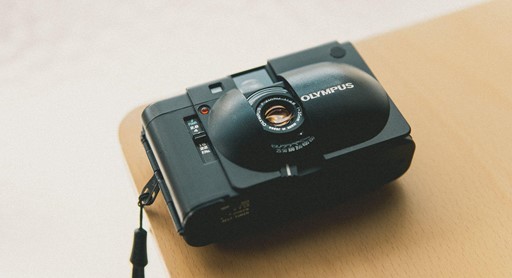 There is just something about using vintage cameras and online Instagram shops such as @filmm.io, @filmthrills_ and @shutterup.film provide a variety of camera styles and brands at an affordable price. You can find brands such as Canon, Fujifilm, Olympus and even low-key brands such as Yashica, Konica and Ricoh.
Besides that, you can purchase second-hand cameras from Carousell, which has a significant variety.

CHOOSING YOUR FILM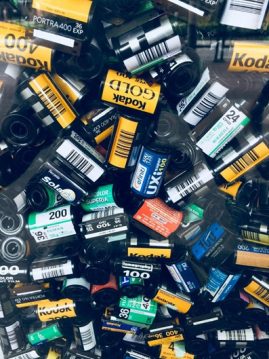 Aside from disposable cameras, you will need film to start shooting. A typical roll of film has 36 shots and you can choose between coloured or black and white (BNW) films. Some of the popular BNW films are Kodak TMAX 400 and Fujifilm Acros 100 while coloured films are Kodak Potra 800, Kodak Gold 200 and Kodak Ultramax 400.
The numbers indicate the ISO which means that the lower the number, the slower the film speed producing a finer picture. Higher speed films will be useful for low-light situations but may create a grainier result, hence, it depends on where you are planning to shoot. (If you need ideas on what to shoot, check out the ClubSNAP photography forum.)
To start, opt for Kodak Gold 200 film as it is one of the more affordable and accessible film stocks in the market to capture warmer toned images. Films can be purchased online such as on Carousell or at physical stores such as Triple D and Whampoa Colour Centre.
LOAD THE FILM CORRECTLY
Once you get a hold of a camera and a film, the feeling of excitement will rise but, remember to do your own research on how to properly insert the film into the camera you have purchased.
Some of the important factors to consider when loading the film in any camera is firstly, to pull the film's front edge lines until it reaches the film tip mark as this will ensure that during shooting, the film will be able to advance to the next frame promptly.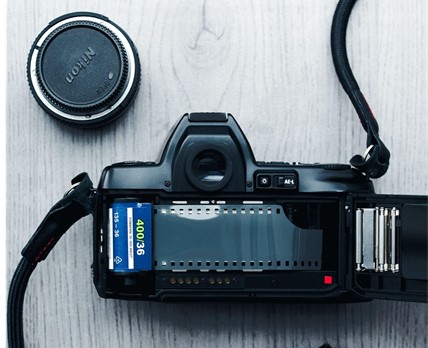 Next, ensure that the film lays flat while you are loading it in and do not pull too much or too little of the film as the camera will not work since the films are not at the right place.
Lastly, if you do not want to waste your effort in shooting, never open the back of the camera if you have not finished and unwound the film. If you do so, you might come back with a blank frame or even leaks on the pictures once it is developed. So, save those frames and do not be careless!
WHERE TO GO TO PROCESS FILM
Once you have used up the roll of film in the camera, you will need to unload the roll from the camera and bring it to film labs such as the ones mentioned below, to get the photos developed.
Whampoa Colour Centre is one of the cheapest and oldest places to develop your film as the price ranges from $10 (colour) to $15 (B&W). Apart from that, Konota Digital Services provides express service of 1 hour at an additional price of $3 to $12.50 (colour) and $15.50 (BNW). Lastly, Shalom Colorlab takes a little longer to process the films but it is one of the affordable places as well with $11 (colour) and $17 (BNW).
Film photography is known for its authenticity and surprise. Though it can be nerve-racking to get a hang of it at first, the thrill upon seeing your photos developed will send you over the moon. Take a leap of faith, give it a try and explore the spectacular world of film photography with the ones you love!