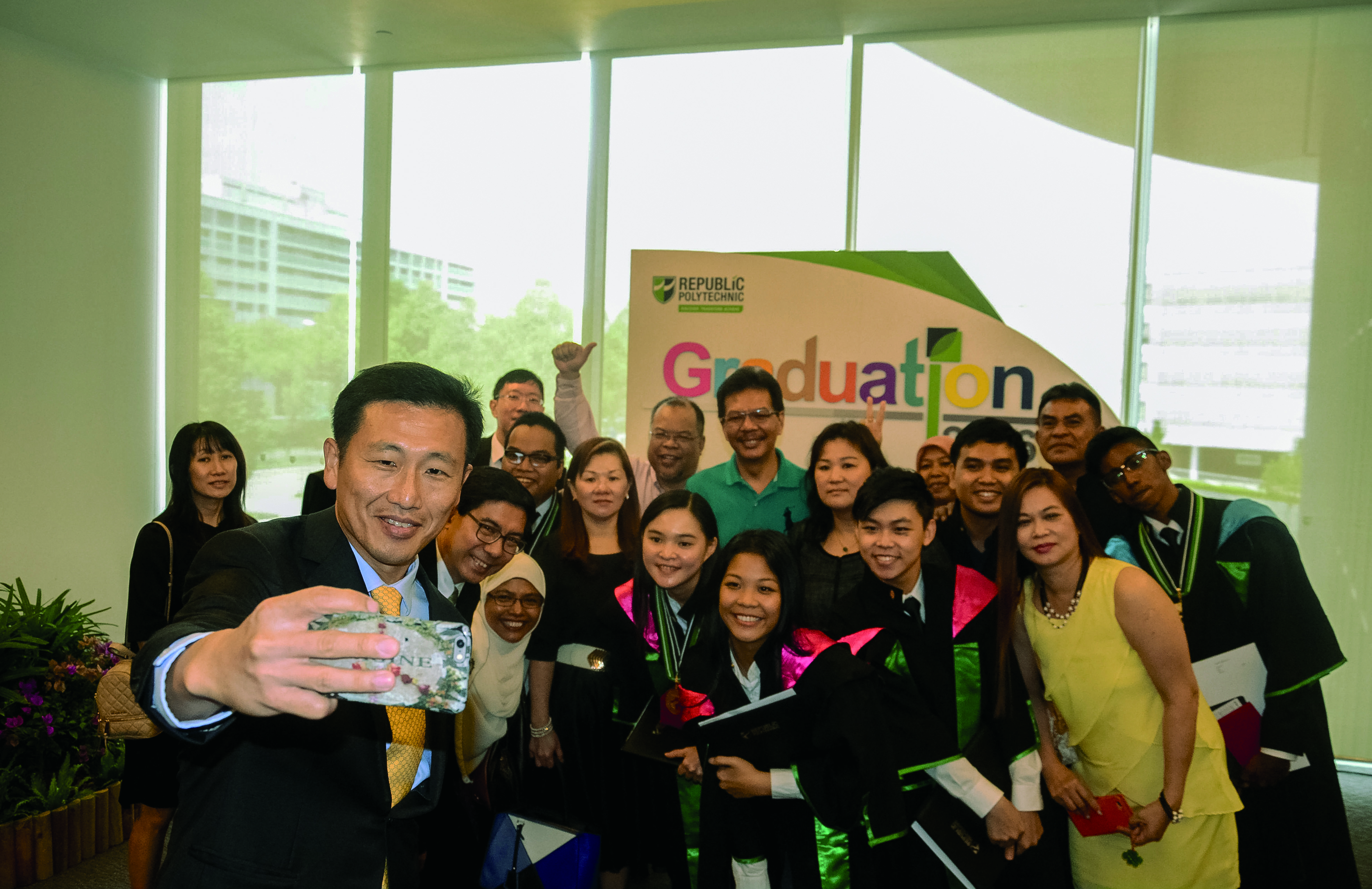 Republic Polytechnic (RP) commenced its 11th graduation ceremony for its largest cohort since the school's inception in 2002. A total of 4,726 students graduated this year.
The ceremony was graced by Mr Ong Ye Kung, Acting Minister for Education (Higher Education and Skills). In his commencement speech, Mr Ong said he had the hard task of choosing which school's graduation to attend. "There are many schools and universities so I told my staff I can't attend all of them. So in my first year, I will be selecting one school, which is RP,'' he said to applause from the audience.
What struck the Minister was the spirit and heart that RP has in helping students who do not always conform to the usual high academic standards in Singapore. He cited the case of Valedictorian Royce Ang Jia Jie, a Diploma in Biotechnology graduate who could not enter junior college with his O-Level scores. Royce did not only do well academically but also pulled in an outstanding student life resume. Royce was an executive committee member of the Service-Learning Club as well as the Vice-President of Eureka IG.
Another worthy mention was Raziq Ikhmal B Abdul Latif from Diploma in Biomedical Sciences who was kicked out of junior college but is graduating top of his cohort with a perfect GPA score of 4.0." The facilitators in RP helped me achieve the dream that I've always wanted. I managed to find my way because of them," he said.
When asked what advice he would give his fellow RP students, Royce said: "Always ask the right questions in class. Having interest in what you do is what brings you far."
Speaking of pursuing one's interest, the Minister talked at length about passion. Mr Ong said there is a secret to the common refrain "pursue your passion" and it was that the journey can be tough, frustrating and painful. Staying on in the course is what matters.
"The suffering of pursuing passion is precisely why it is the route to heaven. The journey is so uneven and so difficult. So success becomes extra sweet, '' he said.