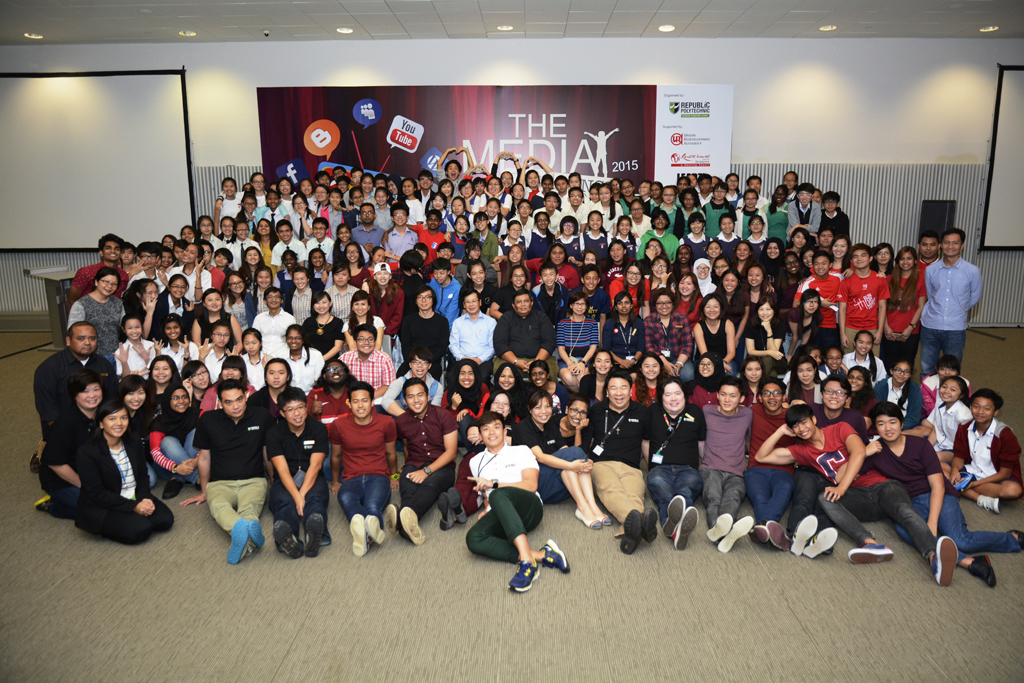 Heartland towns such as Ang Mo Kio, Queenstown and Toa Payoh may be well-known to most Singaporeans, but they provided fresh insights for over 140 secondary school students during their March holidays.
The youths were taking part in The Media Challenge, organised by Republic Polytechnic's Centre for Enterprise and Communication (CEC). The theme for this year's competition was 'Uniquely Singaporean', which coincided with Singapore's silver jubilee.
In teams of five, students were required to produce a news package comprising of a news story, a photo, a broadcast piece and a social media posting based on the heritage area they were assigned.
Many students felt the three-day competition was an eye-opener. Nanyang Girls' High School student Alexa Clay and her friends submitted a profile of a Traditional Chinese Medicine store, which has been operating in Balestier since 1952, as their entry. "Most people consider these places as just old areas of Singapore but we actually got to interview someone and understand how things were like in the past," said Alexa, 15.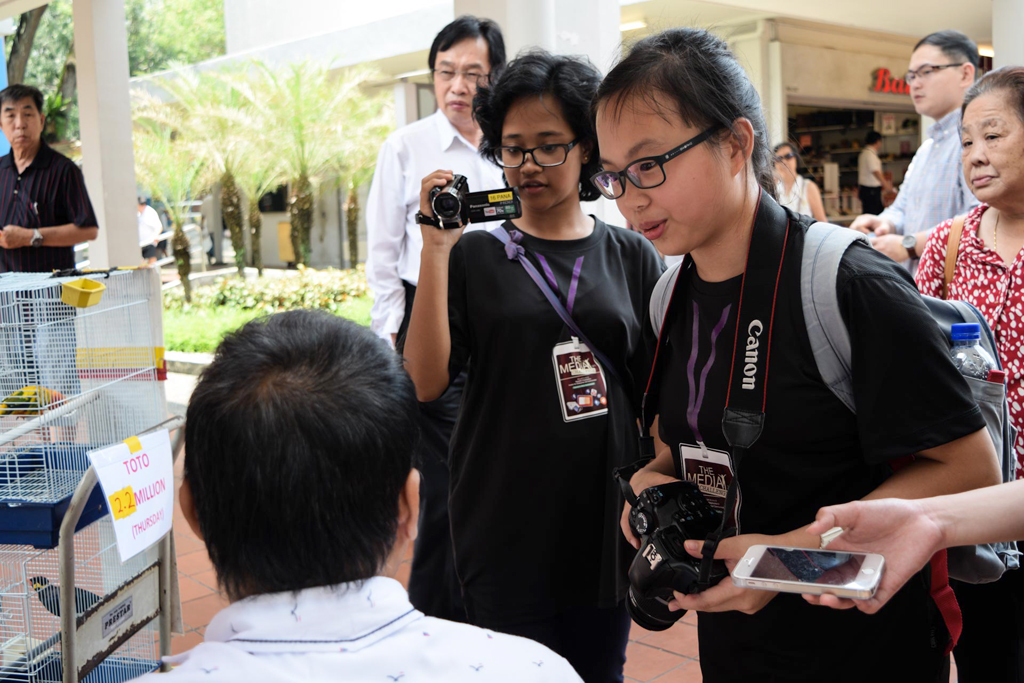 Before they hit the ground to conduct interviews, the students from 21 schools were given several workshops by lecturers from CEC's Diploma in Mass Communication and industry professionals.
Marsiling Secondary School student Tan Zheng Ying felt the experience enriched him. "The experience of being a journalist is actually enjoyable and interesting to me," said the 15-year-old. "It felt like I was on an adventure to discover things that I don't know."
Anderson Secondary School, which took part in the challenge for the first time, clinched this year's overall top prize. The students produced a story about the transformation in Tiong Bharu and walked away with S$1,300 cash and tickets to Universal Studios Singapore.
Lecturer Crispina Robert, who chaired the organising committee for this year's competition, said judges had a tough time picking the winner. "It was fairly close in the judging room – the quality was really very strong this year," she said. "But Anderson produced strong work in all areas. Their story was well-written, their pictures were very professional and their video was strong. Most importantly, they kept closely to the theme."
Check out the stories done by the students