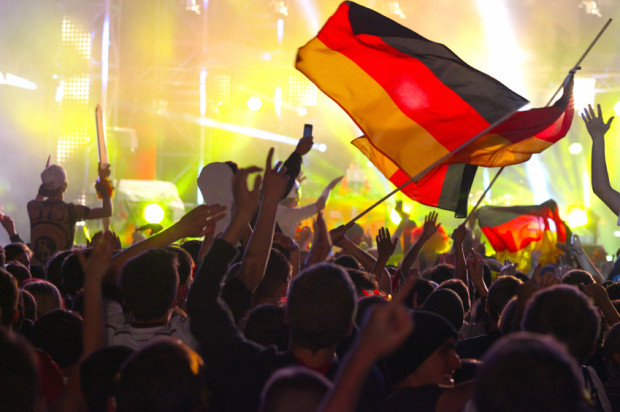 It is the 113th minute. German substitute Andre Schurrle collects the ball in the Argentinian half, dribbles onto the left wing as Marcos Rojo makes chase. Meanwhile, another substitute, Mario Gotze, peels away from his marker. Martin Demichelis tracks his run, but a glance to his left looking for Schurrle allows Gotze the opportunity to drift inward, making space for himself. Schurrle floats in a cross. Demichelis follows the flight of the ball and sees it heading for Gotze. The Argentine is in no man's land. He is beaten.
Gotze chests the ball down while on the run, before exquisitely placing a left-footed half-volley neatly into the bottom corner of Sergio Romero's net. Bang. Argentinian hearts are shot. It is the 113th minute, and Die Manschaaft had just scored the goal that mattered most. This flowing move took only eight seconds, undoing the gallant defensive work that the Argentinians had done for close to two hours. It took only eight seconds for Germany to write their own history.
In all of World Cup folklore, there have been two enduring narratives – the one-man show, and the team that finally came good. Diego Maradona is eternally associated with the former, while there are several instances where the latter has been seen. Dino Zoff's Italy in 1982, Brazil in 1994 and, most recently, Spain in 2010, are prime examples.
Lionel Messi was always trumpeted as the Maradona incarnate. Many had hoped that the final in the Maracana on July 14 would represent his very own Azteca moment. Messi did win a trophy, but it wasn't the one he wanted. He sulked and bowed down when he was presented with the Golden Ball. In a team sport, individual honours often count for nothing.
Messi tried his best to elevate his teammate and lead the way. Twice he slalomed through the German defence, only for his efforts to either sail wide, or hoofed away by a German defender. Barcelona-Messi had deserted him, but perhaps that was expected since he didn't have the services of the gifted passers of Barca. This was Argentina-Messi, and he had to do it alone. In the first half, Ezequiel Lavezzi imitated La Pulga best, but Alejandro Sabella's decision to haul him off for an ineffectual Sergio Aguero must be one of the worst decisions ever seen in a World Cup final.
Germany's case was a different story. Christoph Kramer and Miroslav Klose made way for Schurrle and Gotze respectively, and the pair combined for the winning goal. Those eight seconds from the time Schurrle began his run until the moment Gotze's shot nestled in the bottom corner of the goal represented long-awaited validation for the national team. Everyone knows about the German team's overhaul the past decade. It was only a matter of time before it bore fruit.
Jurgen Klinsmann laid down the groundwork from 2004 to 2006, before handing over the reins to Joachim Low. "This was a 10-year process," Low said in the press conference after the match. What a process it was. It was also a moment to savour for the five veterans in the squad – Lukas Podolski, Bastian Schweinsteiger, Miroslav Klose, Per Mertesacker and captain Philipp Lahm. All of them, besides Klose, had toiled together from the under-21 level. They were at risk of becoming nearly men.
Third in 2006, second in Euro 2008, third in 2010 and semi-finalists in Euro 2012 – it's a record that, though consistent, doesn't really make for very nice reading, and the Germans certainly weren't ready to let Argentina deny them top spot. It came down to a matter of hunger, and Germany displayed more of it. The 36-year-old Klose, in particular, kicked on until the 88th minute, before Gotze came on for him.
It seems fitting that Schurrle and Gotze, the new generation, finished what the veterans started. It bodes well for the future, and with both players set to have at least two more World Cups ahead of them, Germany's success won't stop here.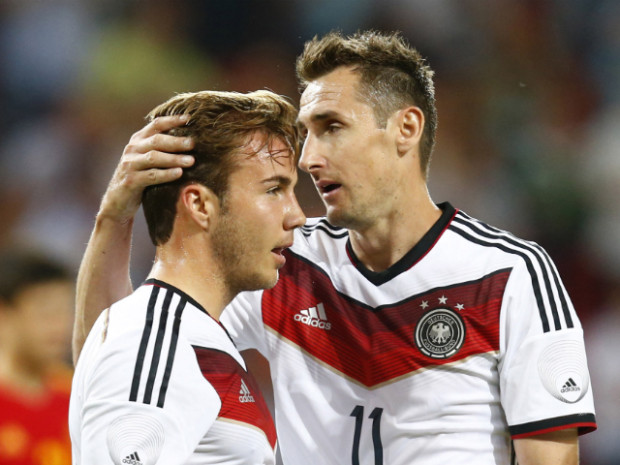 But what was perhaps the most powerful image of the night was that of Klose walking around, congratulating teammates after the match with tears in his eyes. He first appeared in the World Cup in 2002, alongside players like Michael Ballack and Oliver Kahn. Twelve years later, he departs a team made up of Thomas Muller and Manuel Neuer. With 16 goals to his name, Klose is the tournament's greatest marksman, and with a World Cup in the bag, his and Germany's journey is complete.