Tabitha Nauser talks Drake, horrible first jobs, and working with SonaOne on her latest single Body Language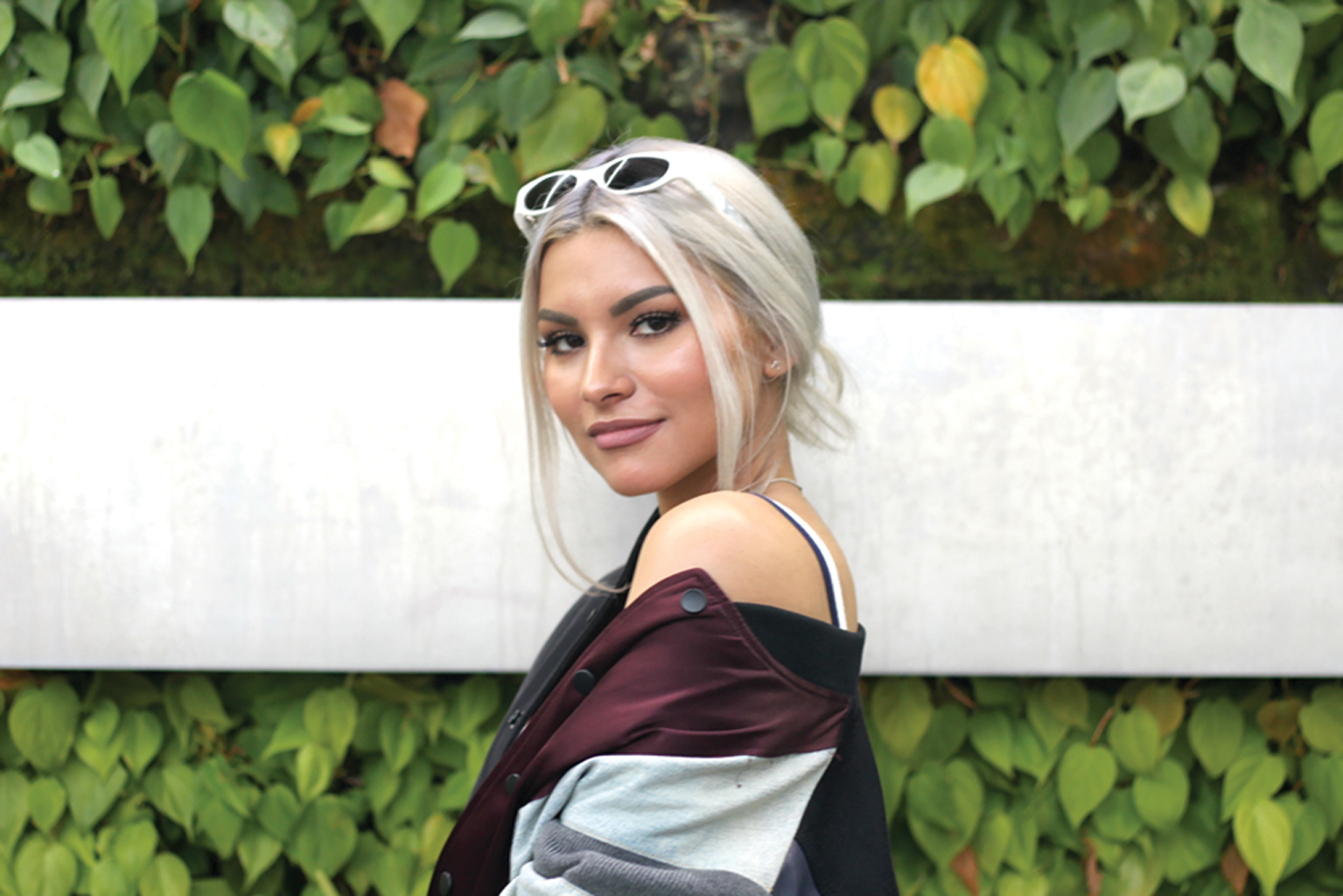 Clad in a bomber jacket and a denim skirt, Tabitha Nauser oozes confidence. She has just released her latest single Body Language, where she collaborated with Malaysian rapper SonaOne.
The 25-year-old may look every inch the sleek R&B singer, but she insists she is a neighbourhood girl at heart.
"I am 100 percent a Woodlands girl," the former Republic Polytechnic student said. "I attended primary and secondary school there, so the area just feels very homely and cosy to me."
The Singapore Idol finalist has been making waves in the local music scene after leaving Mediacorp earlier this year in January to pursue a career in music.
Though Nauser is a relatively new entrant into the music scene, she is on track to becoming a fan favourite. Her latest single Body Language has garnered over 170,000 (amend closer to publishing date) plays on music-streaming platform Spotify since its release in October.
When asked about her biggest inspirations, Nauser mentioned R&B artistes Rihanna and Beyoncé.
"I love that they are very powerful, unapologetic women. They do whatever they want to, regardless of what other people think, and I admire that a lot."
Nauser's fans would argue that the singer is certainly inspirational. "I was her fan and rooted for her since her Singapore Idol days back in 2009," Shafina Mahesh, 18, a second-year Mass Communication student, said. "I felt like she had a story to tell and she did it through her music. The way she carries herself and her self-confidence drew me to her."
Desiree Tay, 18, a first-year Nanyang Academy of Fine Arts student, added: "Tabitha's confidence and the fact that she still pursued music after Idol showed me what true passion was, which really inspired me."
"I try to keep an open mind when it comes to music, because the moment you label it and fit it into a genre, you're stuck there and end up thinking, 'Oh it's supposed to sound like this because it is an R&B track'."
Working towards the Tabitha sound
Nauser says she listens to different music genres including punk, jazz and soul to get inspired.
"I try to keep an open mind when it comes to music, because the moment you label it and fit it into a genre, you're stuck there and end up thinking, 'Oh it's supposed to sound like this because it is an R&B track'," she said.
"That is not true at all. You can make (your music) sound however you want to make it sound."
For Body Language, Nauser worked on it remotely with Malaysian rapper SonaOne.
"We worked together via emails and Whatsapp voice notes, and we were never in the same studio," she said.
For Nauser, working with SonaOne was a dream come true. "It was a little tricky but it was a great experience – he's a very positive, talented guy," she said. "I have always wanted to collaborate with him. The fact that we did is still crazy to me."
The result? A sensual dance number that takes on a more assertive tone compared to the wistful lyrics of her previous single Bulletproof. Asked about the tracks' stylistic differences, Nauser cited her level of involvement as one factor.
"For my previous single Bulletproof, I wasn't as heavily involved in it production-wise as Body Language, so I was more light-handed with the changes. But I did add elements in it that I hope people can pick up on and say, 'Yeah, that's a Tabitha song'," she said.
Working with SonaOne on Body Language also allowed Nauser to break out of her comfort zone and try new things including experimenting with her falsetto – something she previously shied away from.
Taking the road less travelled
Prior to her career as a radio deejay, Nauser did clerical work for an international leisure and hotel chain.
It was a job she said she "hated", and the moment she had secured her first television hosting gig, Nauser quit.
She then began hosting radio programmes at 987FM in 2014, something she described as "a great opportunity." However, Nauser knew that what she really wanted to do was make music.
"As soon as I made the decision to leave 987FM, that's when I realised I had to take the plunge before I chickened out, or grabbed onto another opportunity."
Nauser attributed part of her success to her parents' support. "I didn't complete my polytechnic diploma. I was competing in Singapore Idol at the time, and I remember having to come back to re-do a semester as I was struggling to juggle (school and Singapore Idol)," she says.
"In the end, I decided to take a private diploma instead."
Nauser is planning to launch her EP early next year. With a track co-produced by SonaOne under her belt, Nauser has her sights set on greater things – one of her dream collaborations would be with Canadian rap star Drake.
"I'm still in love with his music," Nauser said.  She added that fans should think of her upcoming music as a musical exploration, where tracks may sound different but encompass the same messages about relationships, strength and empowerment.
"I just want to keep creating and keep putting my music out there and hopefully people like it."