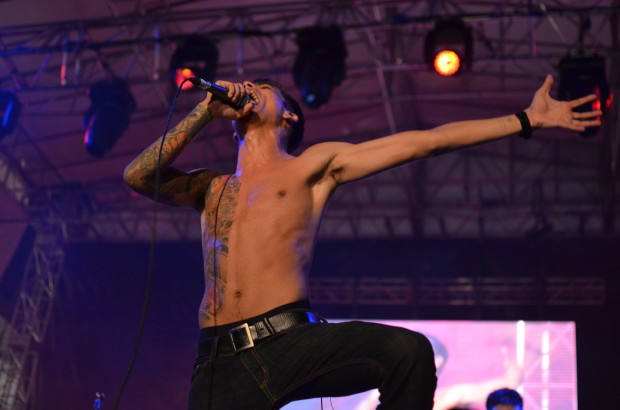 Already in its sixth edition, RP's music festival IGNITE remains a splendid sonic showpiece which shows just how talented local musicians can be. LEE JOON LEI and SHERMAN TOH report.
For weeks, the posters around school and on Facebook and Twitter promised a show that would knock the socks off any rock fan. And IGNITE delivered with a bang. It was an unmatched show of 17 stellar acts who played their hearts out, taking audiences through a riotous gauntlet of soaring vocals and discordant guitars.
Held on the 23rd and 24th of August, the annual event boasted an eclectic mix of festival veterans like Caracal and A Vacant Affair, as well as young blood such as famous YouTube quartet, The Sam Willows.
The event opened with performances from Republic Polytechnic's interest group Jammerz Arena, who got the blood pumping with a lively clash of rock hits. Progressive act Bear Culture was also a major crowd-puller, with the quintet unleashing an explosive switchblade of technical flurries and spellbinding riffs that drew applause aplenty.
As dusk approached, grunge veterans YouthWreck injected the festival with enthusiasm of a more rambunctious nature. The trio pulled off a 90s rock throwback of the highest quality and were happy to have turned a mostly reserved audience into a fist-pumping, crowd-surfing collective.
"I think the crowd is definitely more energetic than that of last year's. Some of them were even singing along to our songs, which is great!" said YouthWreck frontman Fadil Yusof.
Eccentric rockers Tiramisu then ended the night with a playful performance decked in quirky costumes.
The Sam Willows, one of the highlights of Day 2, showcased their musical versatility by trading the softer, mellower soundscapes employed in their YouTube covers for a full band set-up. Rock band Barricade also enjoyed a hearty reception despite their recent hiatus, and were quick to acknowledge IGNITE's importance as a place for local stars to shine.
"IGNITE it is a good platform for local bands to show that they can compete with bands from all over the world, especially as the local scene is expanding,'' said vocalist Hasif Rico.
Related Story
The final few acts were reserved for the loudest bands, as Singapore's rock staples West Grand Boulevard and A Vacant Affair kept proceedings at a dizzying cadence, before final act Caracal brought the house down with a rip-roaring performance. Vocalist K.C.Meals worked the crowd expertly, even stepping off stage to perform their opening song in a circle pit.
Alice Khoo, a 19-year-old Temasek Polytechnic student who came to IGNITE for the first time, said she was impressed with the calibre of local artists and looked forward to future editions of the festival.
She said: "I didn't know that Singapore had such great bands until I came this year. It's been an eye-opener for me and I am definitely coming again next year."