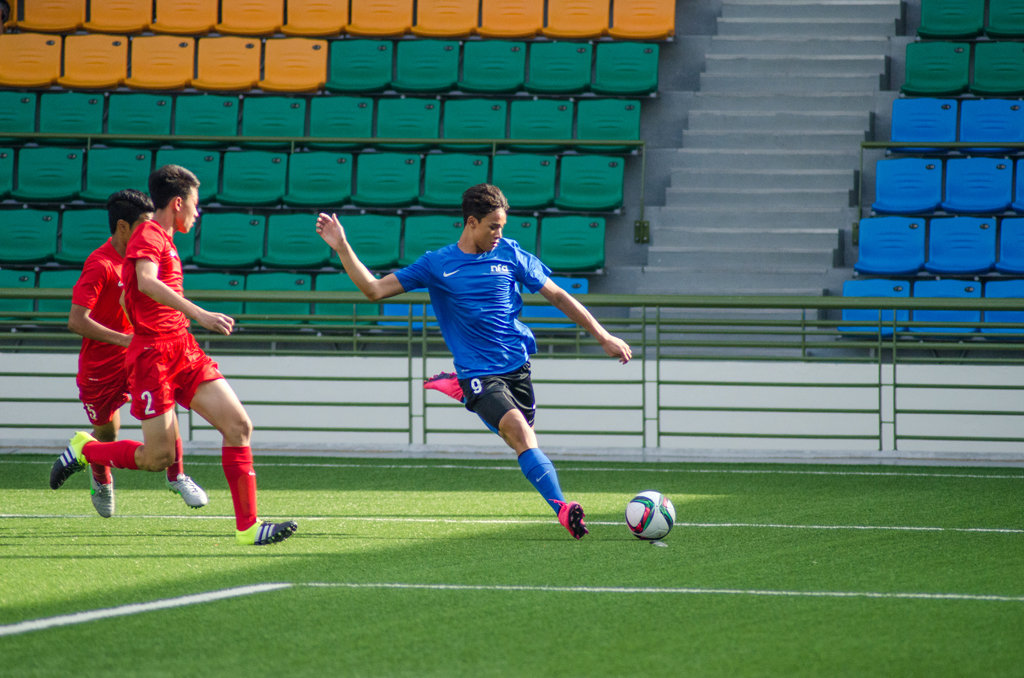 Ikhsan Fandi was the sole bright spot in the local youth sides' display at the 2015 Lion City Cup as he emerged as the tournament's top scorer.
The second son of local legend Fandi Ahmad netted three goals, bettering his older brother Irfan's performance at the 2013 edition of the competition. All his goals were scored in his National Football Association (NFA) U16 team's second semi-final match against Liverpool, but they were not enough to prevent the Singapore side from crashing out 5-3 on penalties.
For his efforts, the 16-year-old Ikhsan picked up a Man of the Match award, but was quick to downplay his performance. "I didn't do much in the first half, but in the second half, we played much better and played as a team, so we managed to score the goals," he said.
The NFA U16 side went on to defeat the other local side, the NFA U15, by a score of 3-2 in the third/fourth place play-off, while Liverpool and eventual champions Tottenham Hotspur battled for the real honours on August 16.
Newly-appointed national youth head coach Richard Tardy was unimpressed with the local teams.
The 65-year-old Frenchman said: "Many people are happy we drew 3-3 with Liverpool but the boys didn't play serious, that's why they didn't play in the final."
While the NFA U16 only has the Prime League to look forward to for the rest of this year, the U15 side has a chance to make amends in the Asian Football Confederation U16 Championship qualifiers next month. They go up against Cambodia, North Korea and Thailand in Group H.
"To survive in this competition, we may have to definitely get back to the drawing board," said NFA U15 coach V. Selvaraj. "Get back to the field, work on our weaknesses. This Lion City Cup has definitely taught us areas we can work on."