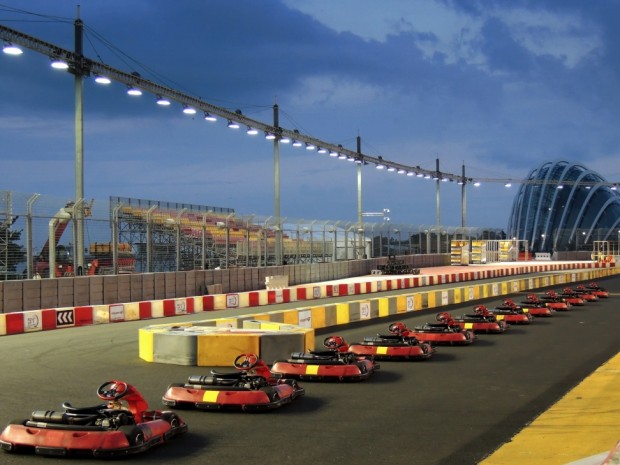 The first ever karting championship held in Singapore in the lead-up to the F1 weekend drew to an exciting finish on Aug 30 as two young racers zoomed past the checkered flag at the Marina Bay Street Circuit.
Egner Dominique Johann, 16, and Muhammad Ridhwan bin Abu Bakar, 21, clinched first place in their respective junior and senior races.
The top prize for each race was a karting scholarship by Singapore GP Pte Ltd and KF1 Pte Ltd, consisting of a Singapore Motor Sports Association karting license, practice sessions at the upcoming KF1 karting facility, full race gear and entry to the 2015 KF1 official races in Singapore worth over $11,850 (per person).
Mr S Iswaran, the Second Minister for Home Affairs and Trade and Industry, was the guest of honour and waved the yellow flag, which sent the racers speeding off.
Both races consisted of 12 drivers each with the best lap timing from previous qualifying rounds. Most of them had no racing or karting background and for them, this was a great opportunity to try their hand at kart racing.
Dominique Egner, a student at the German European School Singapore, started in sixth place but after taking a calculated risk at the first corner, he eventually made his way up to first and gained a strong enough lead to cross the finishing line as champion of the junior category.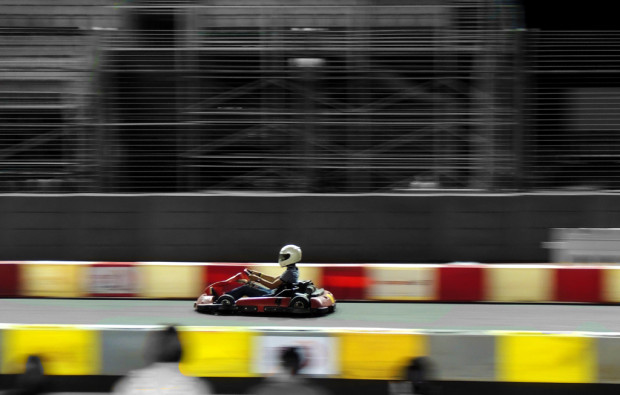 When asked for his reaction, he said: "Numb and unbelievable; it felt surreal to cross the finish line and see the checkered flag, and know that I was in first place." He added that his preparation included exercising to keep fit so he could handle the kart better.
"Racing has always been one of his interests and I have a lot of faith in him," said his mother, Mrs Juliet Egner.
Egner is an avid fan of F1 British driver Lewis Hamilton and the McLaren team.
Ms Alice Chua, one of the spectators who cheered the drivers from the stands, was there to support her son who won second place in the junior category. She said: "(I was) very proud yet nervous. It was dreamlike. He has always been interested in races."