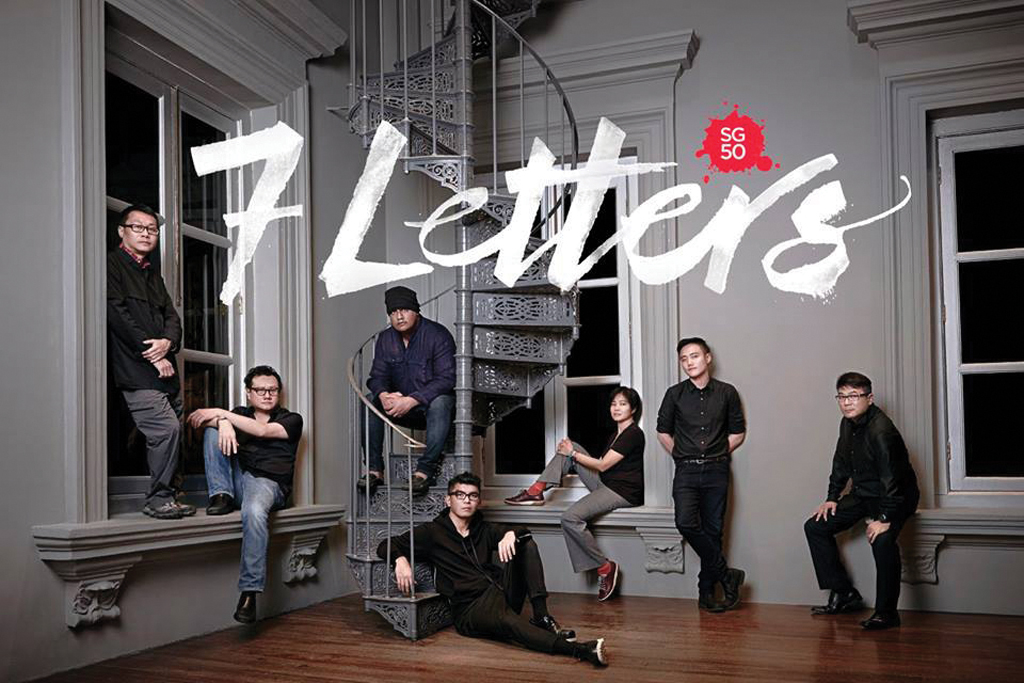 There is usually keen public interest in their individual works. But when seven award winning local directors came together to shoot a film omnibus paying tribute to the place they call home, the excitement reached fever pitch.
The interest for the SG50 film 7 Letters was so overwhelming that tickets were snapped up within the first two hours after sales begun. The film is a feature of seven short films by award winning local directors Boo Junfeng, Eric Khoo, K Rajagopal, Jack Neo, Tan Pin Pin, Royston Tan and Kelvin Tong.
Royston Tan, who is leading the project, said each short film is like "writing a personal letter", and the movie represent "collective love letters to the place we call home".
The film will exhibit themes that play crucial roles over the last 50 years of nation-building and tug at the heartstrings of locals. These include generational family bonds to identity and tales of lost love.
Director Boo Junfeng said that while the different short films, or 'letters', focus on different time periods, relationships and settings, they cohesively portray a common sense of home. He added: "What the viewer ultimately sees, I hope, is a genuine portrait of what it means to us to be Singaporean."
To further exemplify the Singaporean 'spirit', the film was the first to be screened at the revamped 900-seat Capitol Theatre. The theatre was Singapore's first cinema and screened its last movie in 1998 before it closed its doors to movie-goers.
There was no fixed price on the tickets for the three-day gala screening. As the seven filmmakers made an unanimous decision to donate all proceeds to seven different charities, each ticketholder was invited to make a donation of their own accord at the screening.
The chosen charities are: Alzheimer's Disease Association, Children-At-Risk Empowerment Association, Movement For The Intellectually Disabled Of Singapore, PERTAPIS Senior Citizens Fellowship Home, Singapore Buddhist Lodge Welfare Foundation, Student Care Service, and Transient Workers Count Too.