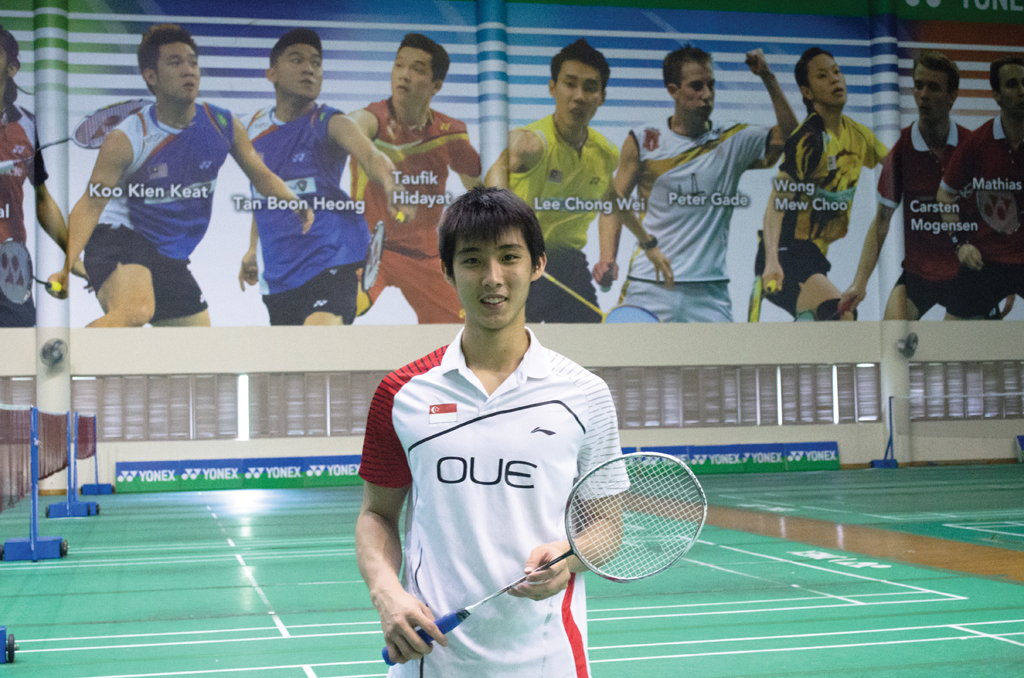 He may not be a household name now, but badminton player Loh Kean Yew has served notice of his intent to be a force to be reckoned with.
The Sports and Leisure Management student at Republic Polytechnic scored one of the biggest upsets at the recent South East Asian (SEA) Games in Singapore where he defeated Vietnam's Nguyen Tien Minh in a round-of-16 match in the Men's Singles event.
Many expected the Vietnamese, who was ranked 28th in the world, to cruise to victory but Kean Yew defeated his opponent in a close contest.
"I was confident and just went all out," said Kean Yew. "Of course, I really wanted to win as my aim was to win a medal."
The 18-year-old went one better, as he won two bronze medals in the Men's Singles and Men's Team events. In all, Singapore won 84 Gold, 73 Silver and 102 Bronze medals at the biennial games, held in Singapore for the first time since 1993.
Team Singapore athletes also broke 25 Games records, 29 national records and 74 personal records en route to the country's best showing at the Games.
Student athletes and alumni from RP played a significant role in helping Singapore achieve this sporting success, as they contributed a total of 11 Gold, 9 Silver and 21 Bronze medals to the haul.
Kean Yew said playing in front of a passionate home crowd spurred him on. "I feel that if the Singapore crowd was not there, I wouldn't have been able to perform like what I did," he added. "I knew my family, friends, teachers and coaches were behind me so I didn't want to let them down."
Kean Yew, who was ranked 139th in the world, felt his 'underdog' status also helped in his match against Nguyen. "I personally feel that I am an underdog, so I try not to expect too much of myself," Kean Yew said.
Kean Yew went on to defeat Cambodia's Chanmara Tep in the quarter-finals to proceed to the semi-finals where he was guaranteed a bronze medal. He put up a spirited display against Malaysian Mohamad Arif Abdul Latif, who was ranked world No 67, but had to settle for a bronze medal.
After his Sea Games debut, Kean Yew has his sights set on a bigger prize. "My main target since young was to win an Olympic Gold, so I will work towards that now," he said.