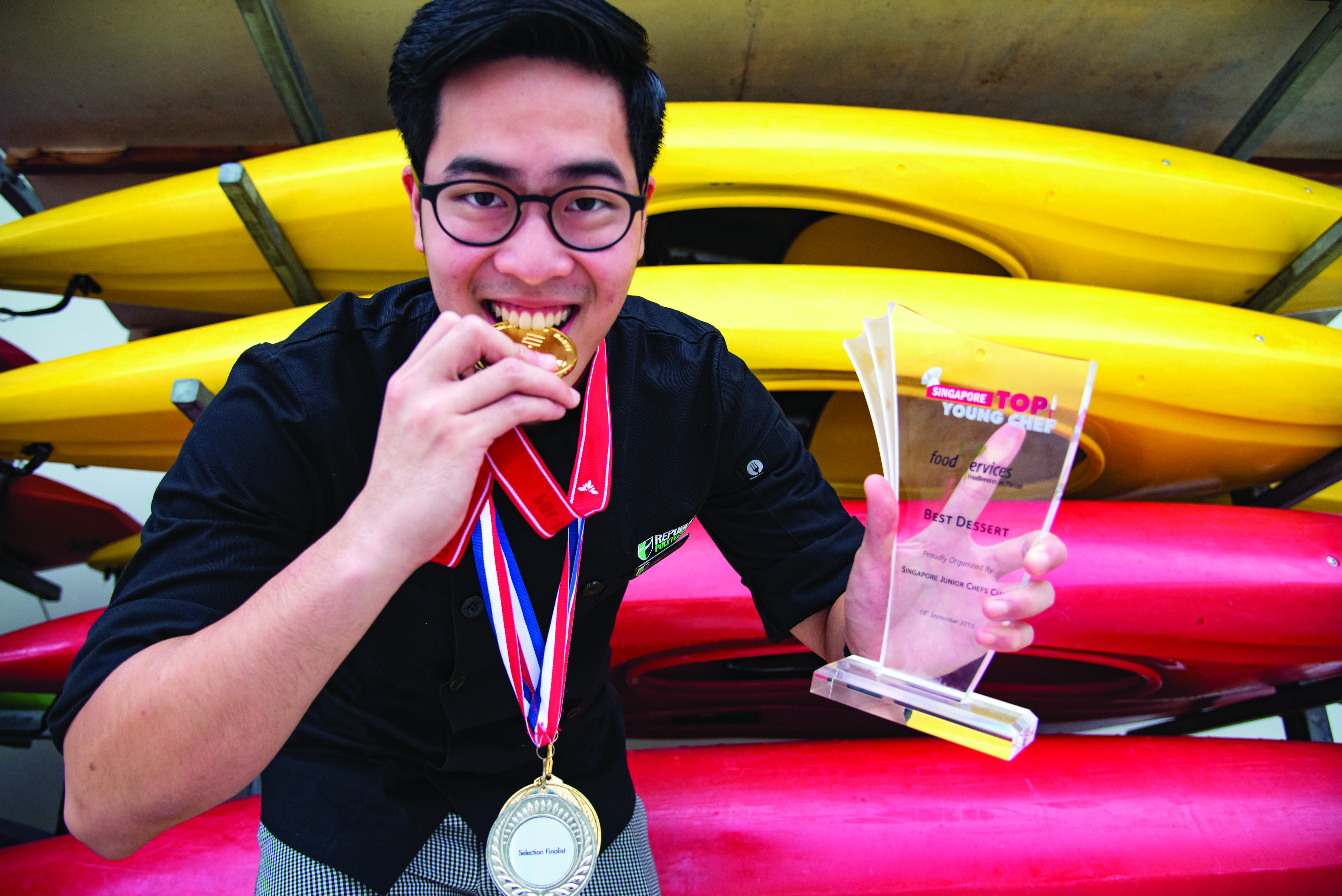 Tan Wei Shan has proved he could withstand the heat of the competition, whether it involved him holding a canoe paddle or a frying ladle.
A Diploma in Restaurant and Culinary Operations student, Wei Shan represented RP at this year's Canoeing POL-ITE Games where he clinched gold in the 500m category. The 20-year-old was also named Sportsman of the Year at the Glitz Awards in July.
Wei Shan said the latest win "was unexpected", having been nominated among four others. "Compared to the other athletes, I felt I was not on par with them," he added.
He believed what helped him to clinch the award was the many hours of training where he gave nothing but his best. In the end, it was his drive and dedication that gained his teammates' respect.
Besides being a sportsman, Wei Shan also wears other hats. He is the President of the Republic Sports Club, as well as a member of the School of Hospitality Club and Singapore Junior Chefs Club.
In April this year, Wei Shan emerged champion in MediaCorp's Neighbourhood Chef 2 – a cooking competition where contestants of different races came together to pit their cooking skills on a specific ingredient for the week.
"Ever since I was nine, I loved cooking," he said. "Being on Neighbourhood Chef was a good exposure for me as I had to understand the dish, teach and cook it in a way where the audience at home could understand how to do so as well."
With such a diverse background, some students have nicknamed Wei Shan 'Mr RP'. The man under the spotlight expressed disbelief when told of the nickname. Wei Shan acknowledged the attention but was aware of the expectations placed on him.  "I feel the expectations on me are higher," he said.
Juggling his interests with studies has been challenging for Wei Shan. He said: "It was very hard for me to balance, especially when my friends invited me out to play basketball or go for a run with them. I had to draw up a schedule for myself in order for me to have something to follow."
But Wei Shan pointed to his father as his role-model. He said: "My dad is my role-model. He has showed me that in order to get something you want, you have to work really, really hard."