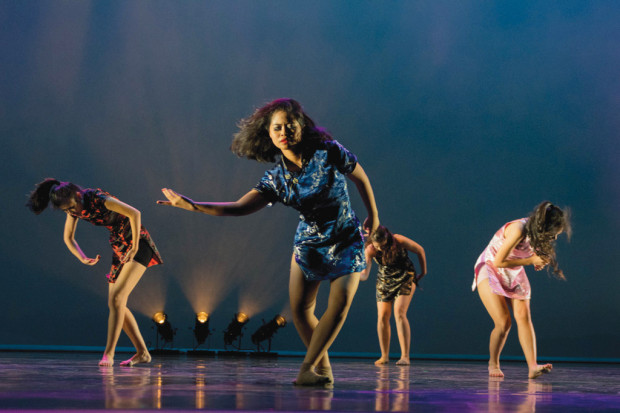 The annual showcase of dance talents from Republic Polytechnic's CREATE Interest Groups is back yet again for its seventh time. With its theme "Artis Tree", the festival saw a fusion of different performances ranging from the Latin Dancesport to Malay Dance and to Hip Hop routines, all in efforts to bring an out-of-the ordinary collaboration.
Energetic Latin dancers lit up the stage first with a flamboyant flavour to the hit song Stay On The Floor, combining steps of Cha Cha, Rumba and Paso Doble. Their hard work and dedication certainly paid off. "It was two months' worth of gruelling training week after week, it was really stressful and tiring but we made it in the end," said 19-year-old Cassandra Chan.
Social issues were involved in Malay Dance's dance ensemble on honouring and respecting the elderly. Choreographed by Mr Fathurrahman Said, the story moved the hearts of many, including 18-year-old Allson Neo, who termed it as his favourite performance.
"After watching the dance, I was reminded of how fleeting time can be especially for our elderly, and how time with them is limited," he shared.
Other highlights of the exhibit included performances from Hip Hop IG which stole the hearts of the audience with their fast paced moves to Nae Nae. The Indian Cultural IG presented a twist of a modern Bollywood folk known as Bharata Natyam.
For first time performers like Renuha D/O Pannirselvam, 17, there was pressure to do well and live up to expectations.
"It was mentally tiring and physically challenging for us because we are not all trained dancers. We had to step up our game and match up with other dancers," the Pharmaceutical Science student said.
While all good things must come to an end, there was no other way to conclude the string of dance performances than with a bang. Dancers from the participating IGs, which also involved Wushu and Modern Dance, collaborated to highlight the celebration of different cultures and dance forms. With pop hits like "Bang Bang" playing during the grand finale, MUSE VII truly ended with a bang.