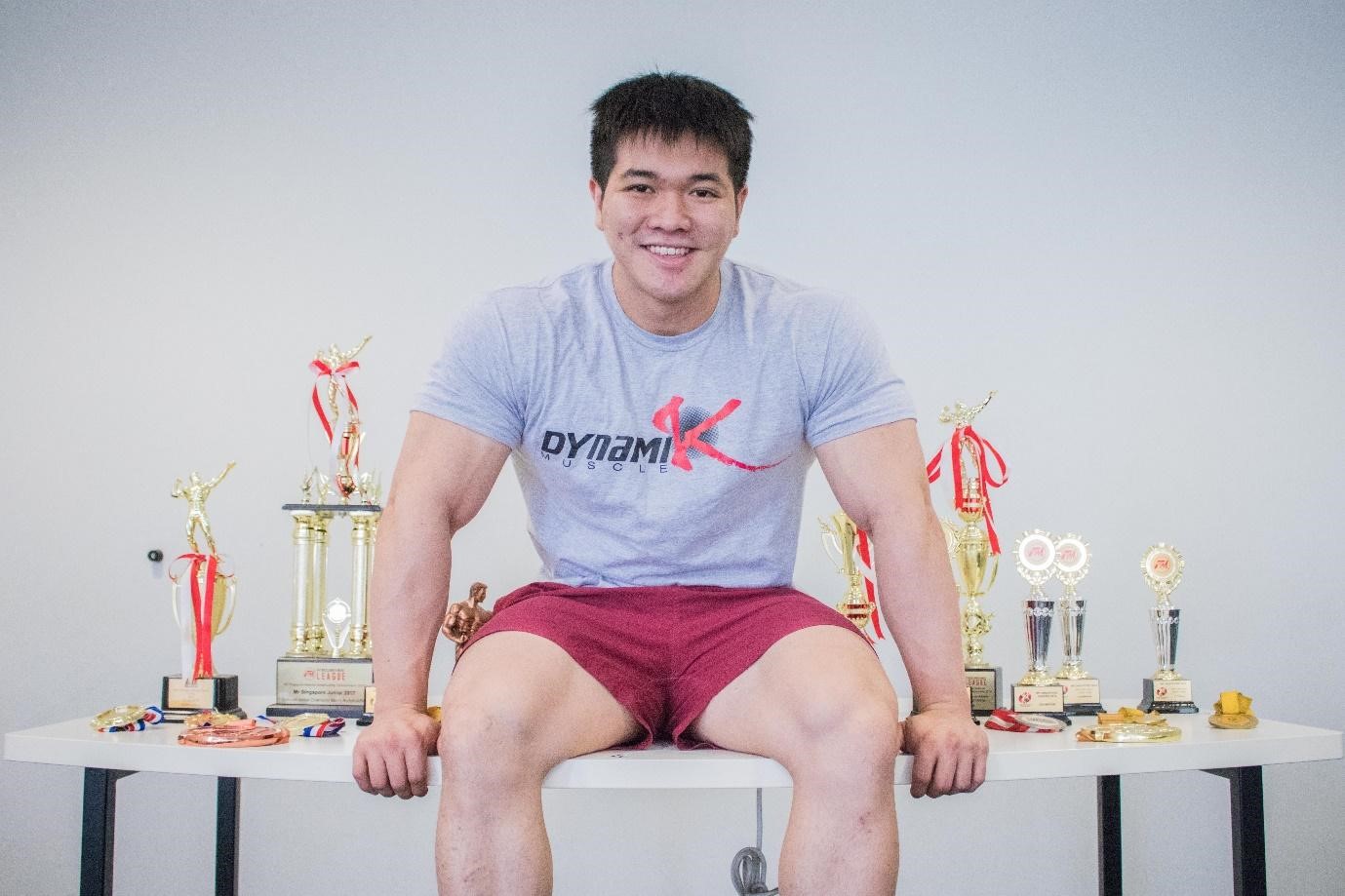 It was not the building of muscles but the start of a new lifestyle which spurred Kevin Chong to enter bodybuilding.
The three-time winner of the Mr Singapore Junior title used to be a skinny teen before he met a friend at the Institute of Technological Education who was missing a left hand.
Kevin, a final-year Supply Chain Management student, said: "He didn't have a left hand and yet he could lift heavy weights. I think that somewhat inspired me to start bodybuilding."
After casually visiting the gym for a year in 2014, Kevin figured he wanted more. "I wanted a change in lifestyle, something to challenge myself because I was skinny ever since I was young," the 24-year-old said.
Kevin's bodybuilding dream was later set in motion when he watched his first bodybuilding show later the same year. He then started rigorous training and in 2015, he competed in the national competition.
"In my first year, I would say that financially it was a problem for me. Supplements and food wise, they're not cheap," he recalled. "It was also hard for my social life because I couldn't go out with my friends as much as I wanted to."
Mrs Janet Foo, Kevin's mum, was surprised at his entry into the sport. "I was very shocked because he was so skinny when he was a kid. Being a mum, I didn't want my child to look so big and scary! But as time passed, I realised that him being so interested in bodybuilding actually made him a better person."
Mr Brandon Yang, Kevin's coach, sang praises from a technical perspective. "I remembered vividly how his deltoids and whole upper body just stood out because that was the year Kevin first competed," said Mr Yang. "I have never seen a junior bodybuilder with his kind of physique. To put it simply, Kevin has one of the very best physique and genetics in Singapore."
Despite his achievements, Kevin has decided to take bodybuilding a step at a time. "For now, I just want to compete for as long as I can. As long as I have the time, and no major obstacles are in the way, I will compete once a year," he said.