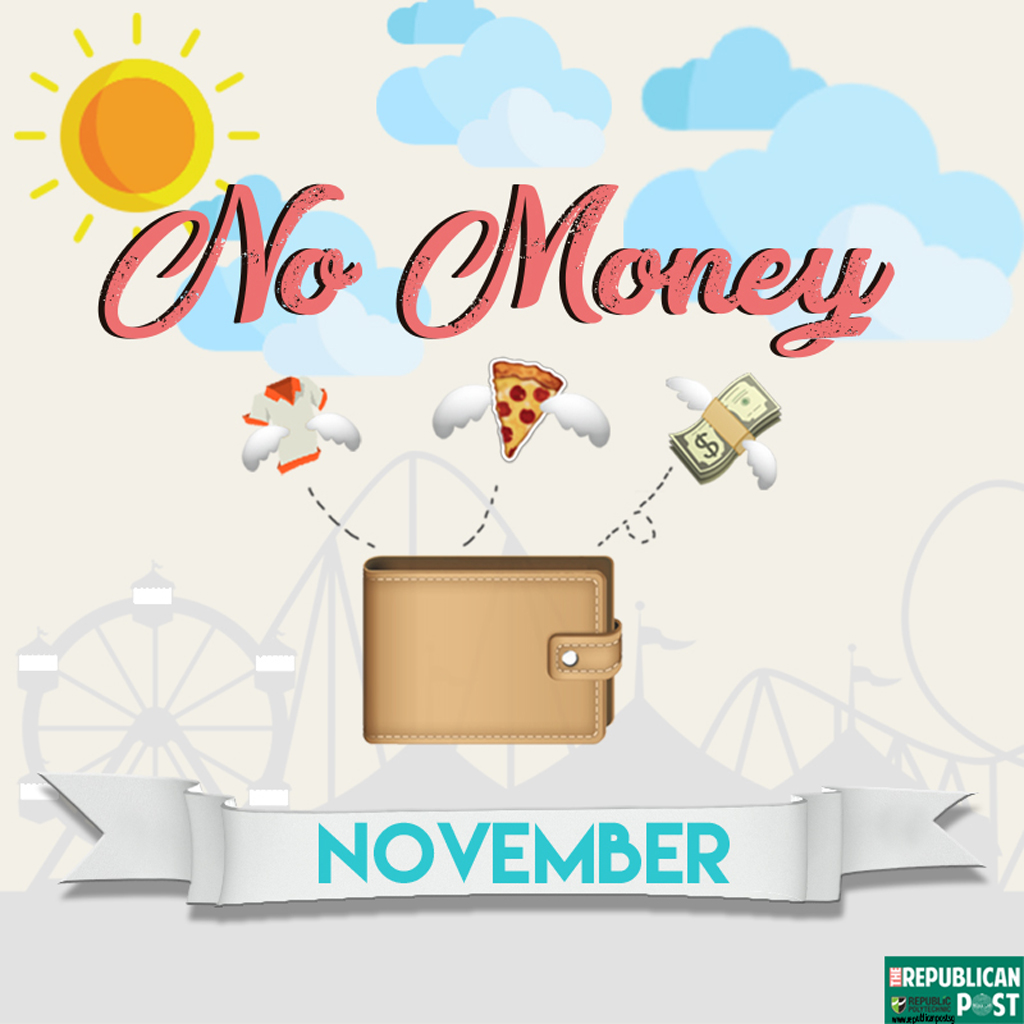 It has almost been a month since school started and for many of us, the savings we've garnered from our vacation work have almost dried up. But don't fret if you've got no money this coming November. We have listed some activities that are sure to bring you some fun and enjoyment, while still going easy on your pockets.
The Singapore Really Really Free Market
Love shopping? But no money to spend? Leave your wallets at home when you visit The Singapore Really Really Free Market, as everything on display there is up for grabs – for free.  This is because the Singapore Really Really Free Market is a place where people bring their beloved items and put it up for grabs. Its aim is to encourage the spirit of sharing within the community. Anyone that has anything they'd like to share are welcomed to bring a mat and set up a booth at the market. Likewise, if you see something you like, just go and grab it! Find out more on their Facebook page.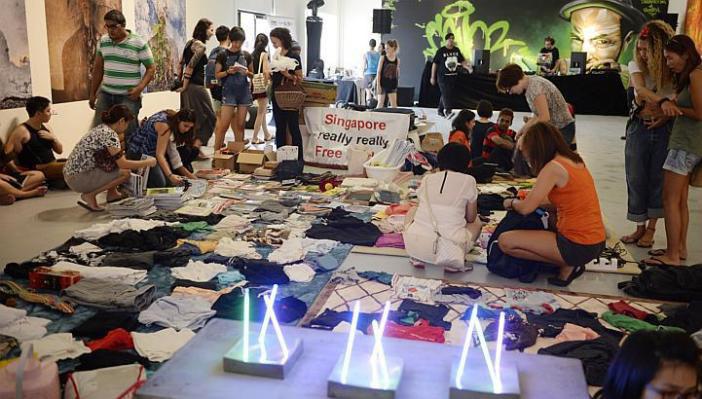 Event Date: Nov 25
Time: 3pm
Venue: Block 137, Bedok Reservoir Road, Singapore 470137
Price: Free
Let's go Jalan Jalan
Calling all 90's kids! We have something that will bring you back to the good old days. Let's go Jalan Jalan is a music and food festival that aims to bring you back to the 70s, 80s, and 90s. The carnival serves a wide range of food from traditional to fusion. Specially for our Muslim friends out there, the carnival also has a good selection of Halal food stalls for all to enjoy.  You can be sure to expect pocket friendly prices with food items starting from $2 . There will also be games and performances by local artistes like Eunice Oh, Sam & Gang and more. The carnival even allows you to go cashless with special food coupons readily available at www.apactix.com or at the carnival ground itself. Alternatively, you may choose to pay via Ezi Wallet. Simply install the app on your mobile phone, follow the simple steps and you're good to go! Visit their website for more info.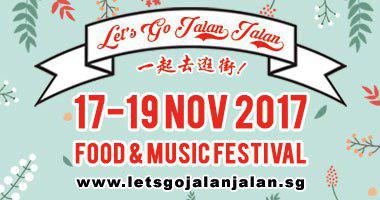 Event Date: Nov 17 – 19
Time: Fri: 5pm – 12.30am | Sat & Sun 10am – 12.30am
Venue: The Three Peacocks at Labrador Park
Price: Free admission
Christmas on a Great Street
Christmas is coming early to Singapore! Witness Orchard Road come to life with the spectacular display of Christmas lights that spread the streets with joy. Don't forget to stop by the European-inspired Christmas Village that will feature a double decker carousel and stores by more than 25 brands including cafés like Starbucks and PAUL. This year's theme is 'Endless Wonder'. So come on down to experience the endless wonder this Christmas! Check out this article and their Facebook page for details.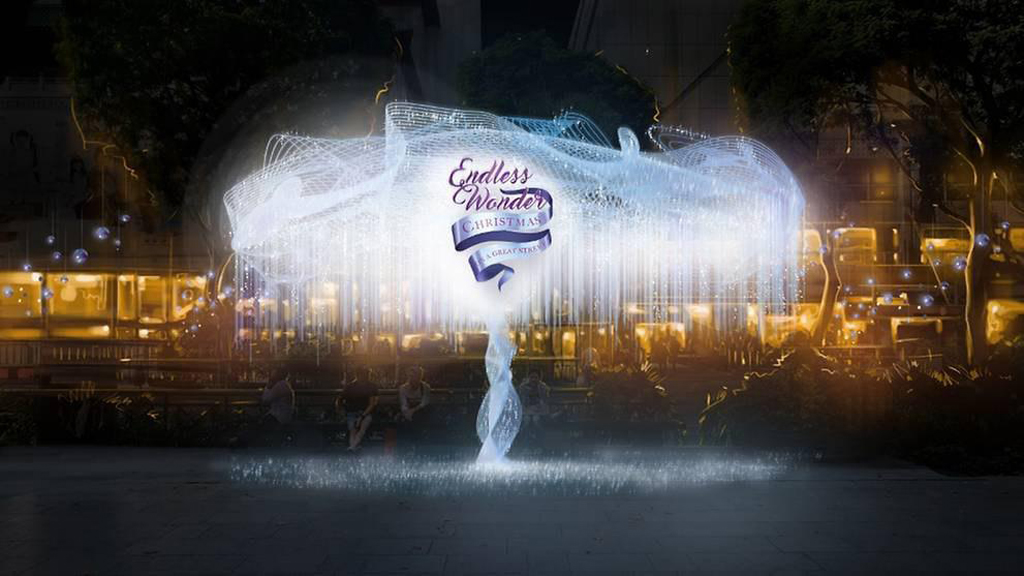 Christmas Light-Up Ceremony
Event Date: Nov 11
Time: 3pm
Venue: Tanglin Mall to Plaza Singapura
Price: Free
Christmas Village
Event Date: 25 November 2017 – 25 December 2017
Venue: Ngee Ann City Civic Plaza
Price: Free
Local Lingo Tingkat Party
The Local Lingo Tingkat Party is an indie art, food and music market to celebrate old and new Singapore. Enjoy music from local artists such as Joy Alexis and Nisha and Syaf. Treat yourself to some handmade goods from some of Singapore's very own designers. Build your own tingkat with three of your favourite dishes from hawkers at the event for only $12. Visit their Facebook event page to indicate your interest.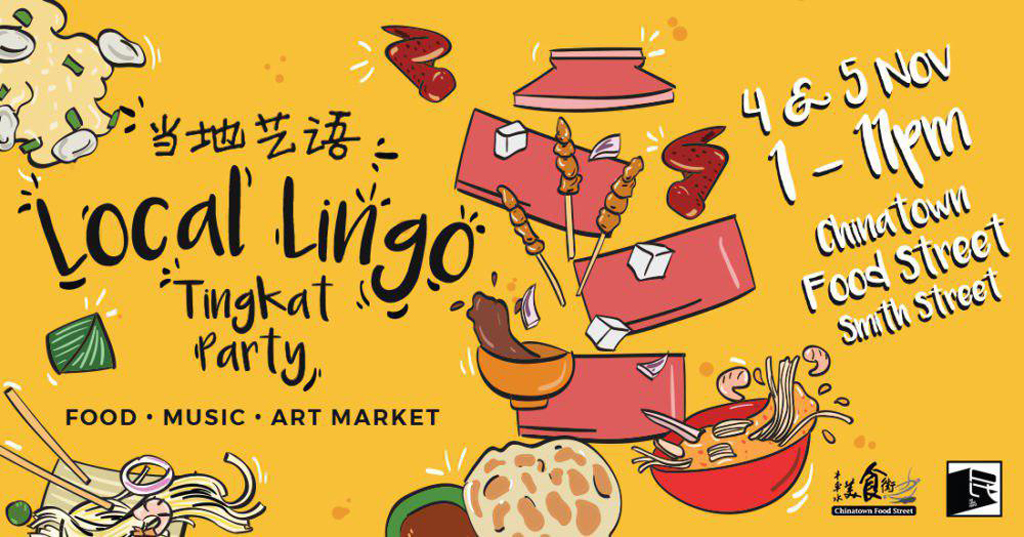 Date: Nov 4-5
Time: 1pm – 11pm
Venue: Chinatown Food Street, Smith Street
Price: Free
Bright nights at Sentosa
Bright nights at Sentosa offers a range of thrilling after-dark events that is sure to brighten up your nights! From dazzling light displays to outdoor movie screenings, Bright nights at Sentosa is here to help you brighten up your day with a spark. Check out their website to find out more about the various events.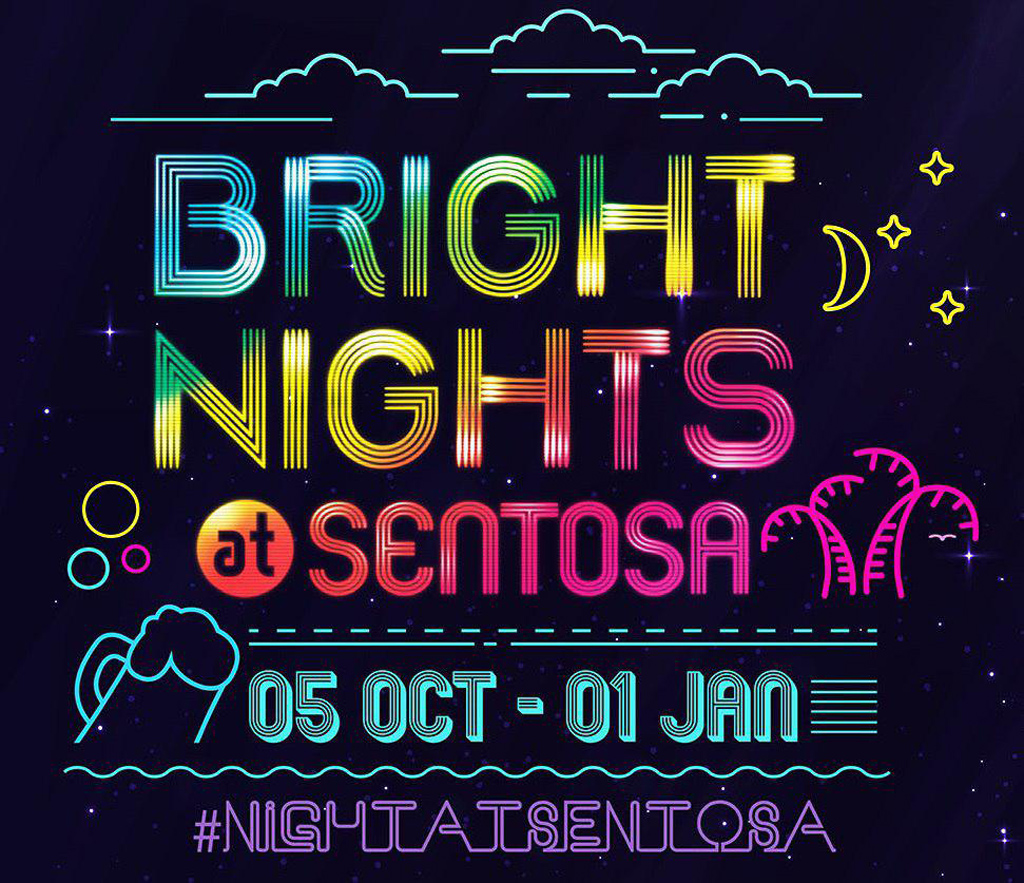 Date: Till Jan 1, 2018
Venue: Sentosa
Price: Free