The fashion and beauty industry can inspire some of the most beautiful works of art. But there have also been misses. (100 layers of anything, anyone?) The Republican Post's Clarabelle Tan recreates five weird beauty and fashion trends of 2017 and gives her verdict on which trends will be here to stay.
Food makeup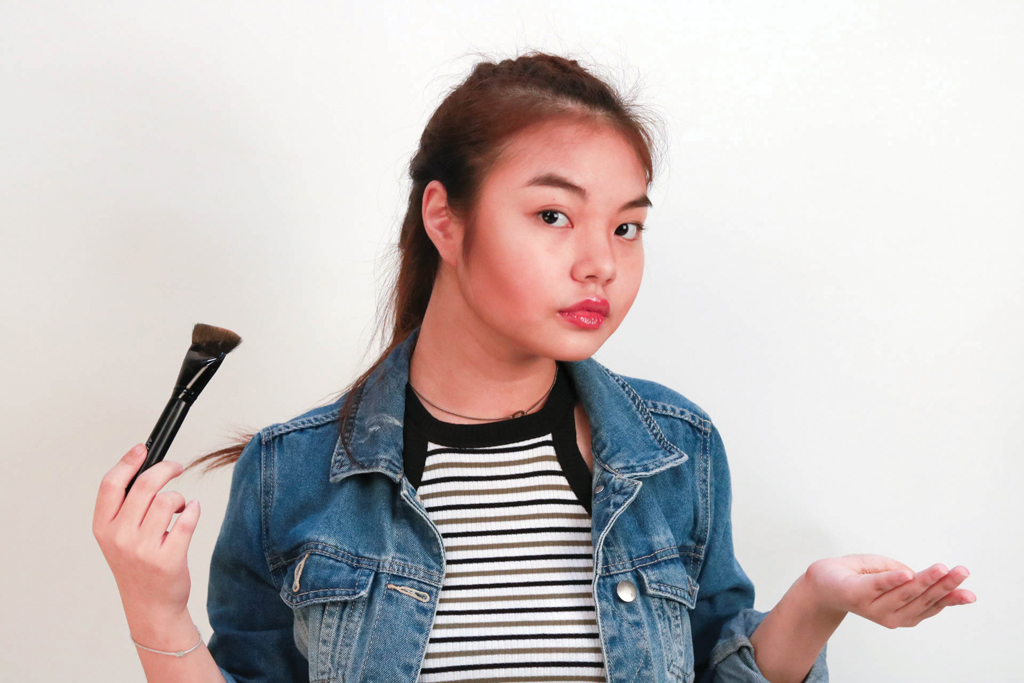 This trend was popularised by 'The Full Face of Food Challenge' started by vlogger Raychel Newton in 2016. However, many people only started to explore the potential of food makeup this year. YouTubers, such as Ms Yeah and Promise Phan, have challenged the standards of being resourceful with our makeup.
What you need: Cocoa powder, beetroot and contour brush
How to do it:
Step 1: Use your favourite contour brush to pick up some cocoa powder, suck your cheeks in and apply it to the hollows. Add to your temples to add warmth and create an illusion of smaller forehead.
Step 2: Cut a piece of raw beetroot and rub the inside of the beetroot on your lips (layer for a more intense look) and blend on your cheek for a soft rosy glow.
Verdict: The cocoa contour smelt great but didn't appear as dark on the skin as I expected. However, it is a great alternative when you run out of contour powder! In my opinion, the colour was a little too yellow and didn't give me that cool-toned warmth I was looking for. If you feel like switching things up maybe try this trend!
The beetroot tint was a surprise. The colour came off really nice which gave my lips and cheeks a nice rosy tint. (Tip: You can apply a few layers to get a darker lip colour). However, if you don't like the smell of beetroot I wouldn't suggest putting it on your lips as the smell was strongest there. This is a more natural alternative to cosmetic lip tints and it's cheaper too! A pack of six beetroots cost me only $3.82 while a lip tint in the market would cost you around $12, and you really only need a small piece. Double thumbs up to this!
Rating:
Cocoa contour: 7 /10
Beetroot Tint: 9/10
Full face highlighter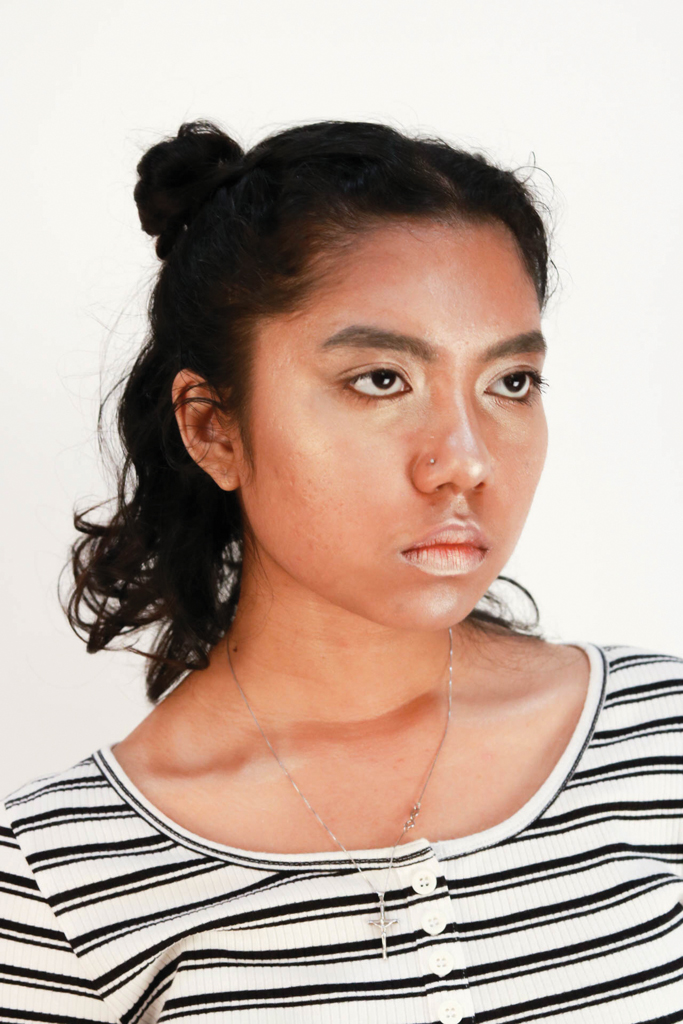 I think we need shades here because this trend is blinding! While some choose to do the minimum by highlighting their cheekbones, other have chosen to wear it all over their faces. This trend gives off major goddess vibes with that golden ethereal glow.
What you need: Various Highlighters/ shimmery shadows and highlight brush.
How to do it:
Step 1: Highlight the high points of your face (Cheek bones, nose bridge, centre of the forehead, brow bones and lips)
Step 2: Apply lip balm and dab highlighter on your lips to get that beautiful glow.
Step 3: Do a few layers to build up intensity of the glow until you are satisfied with the result.
Verdict: Even though this is impractical to wear out daily, this trend still looks stunning. However, it would be best to skip this if you have oily skin as you would look like a greasy ball of mess. I would definitely rock this for a party or special occasion though.
Rating: 6/10
Lollipop lips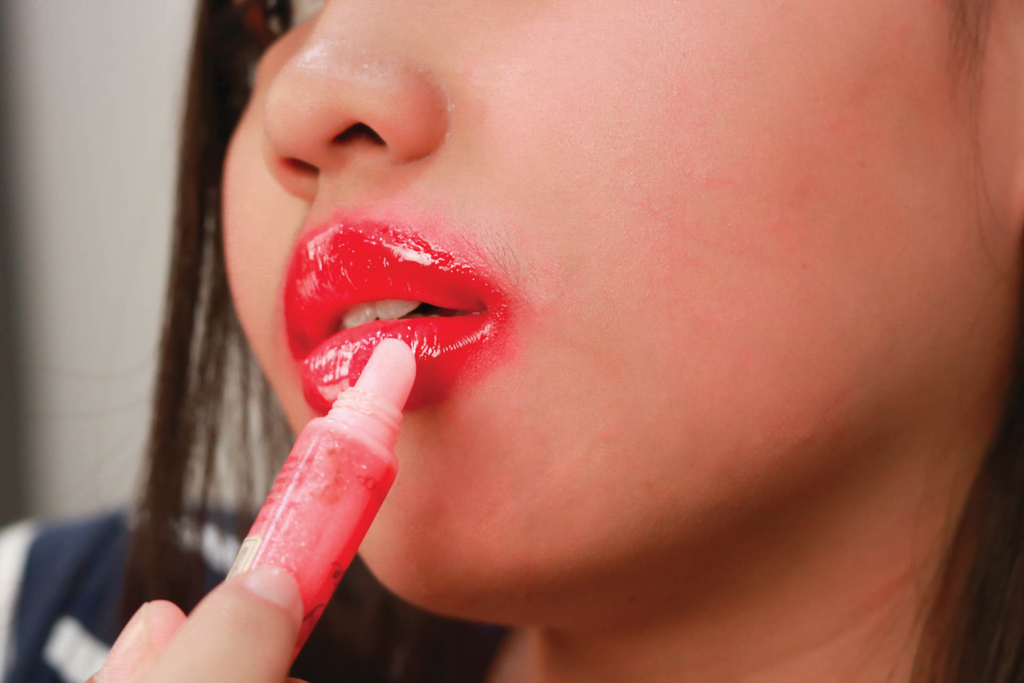 If you can't seem to colour inside the lines, this trend is perfect for you. Lollipop lips give a messy effect that one might encounter after sucking on a lollipop. This trend gained the attention of many when MAC cosmetics posted photos of the lip look on their social media, which they created at the Preen show during London Fashion Week. However, the response they got was not what they expected. The viewers hated the look, with many protesting that this look was just terrible.
What you will need: Lipstick of your choice, lip gloss
How to do it:
Step 1: Apply the lipstick slightly over your natural lip line.
Step 2: Smudge the lipstick around your mouth
Step 3: Top with lip-gloss
Verdict: Lollipop lips was easy to recreate. However, I would definitely not wear this look out! It made me look like The Joker from the Batman movie franchise with messy red lipstick. It did not look flattering at all and I would give this a pass.
Rating: 4/10
Choker Belt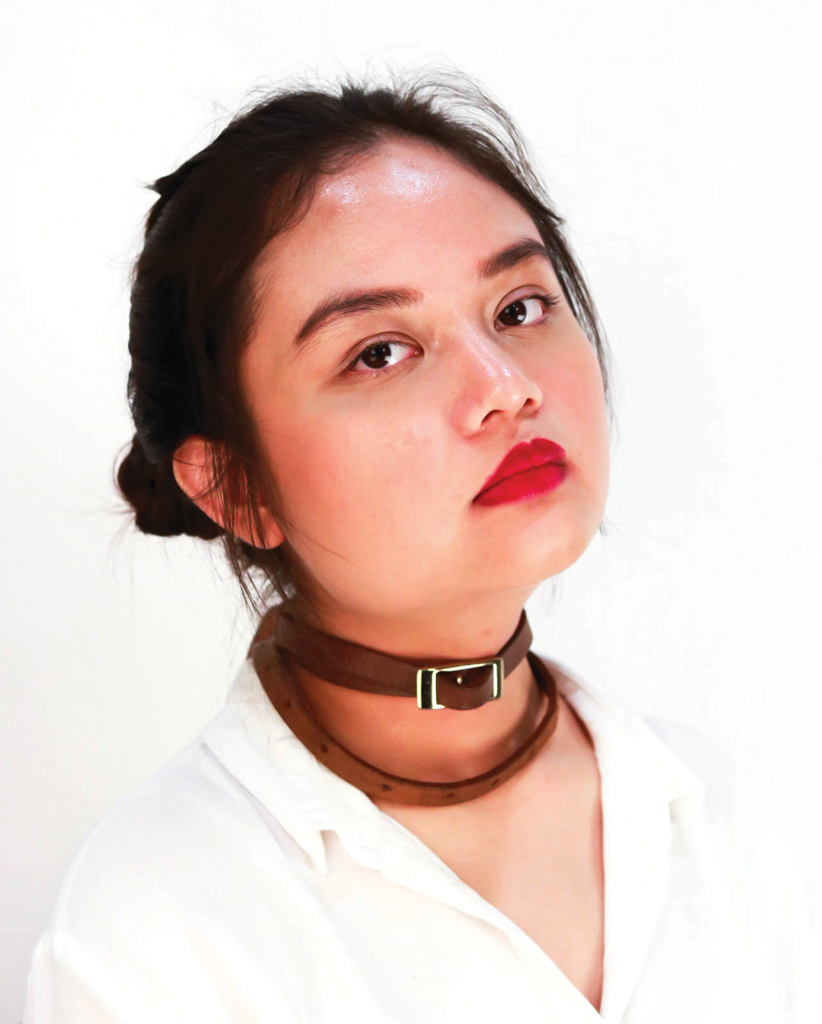 We have all seen some pretty ridiculous chokers in the market as the 90s-trend made a recent comeback. Some have even begun to wear a belt round their necks.
What you will need: A belt
How to do it: Tie the belt around your neck and secure it (you may need to punch more holes in the belt), pair it with minimalistic colours to let your choker stand out.
Verdict: This look is wearable and when paired right, it can look really stunning. It was also easy to find the resources as you just need a belt. However, I am not a big choker fan and this is not something everyone can pull off so I'm giving this a 5/10.
Rating: 5/10
Nutella hair dye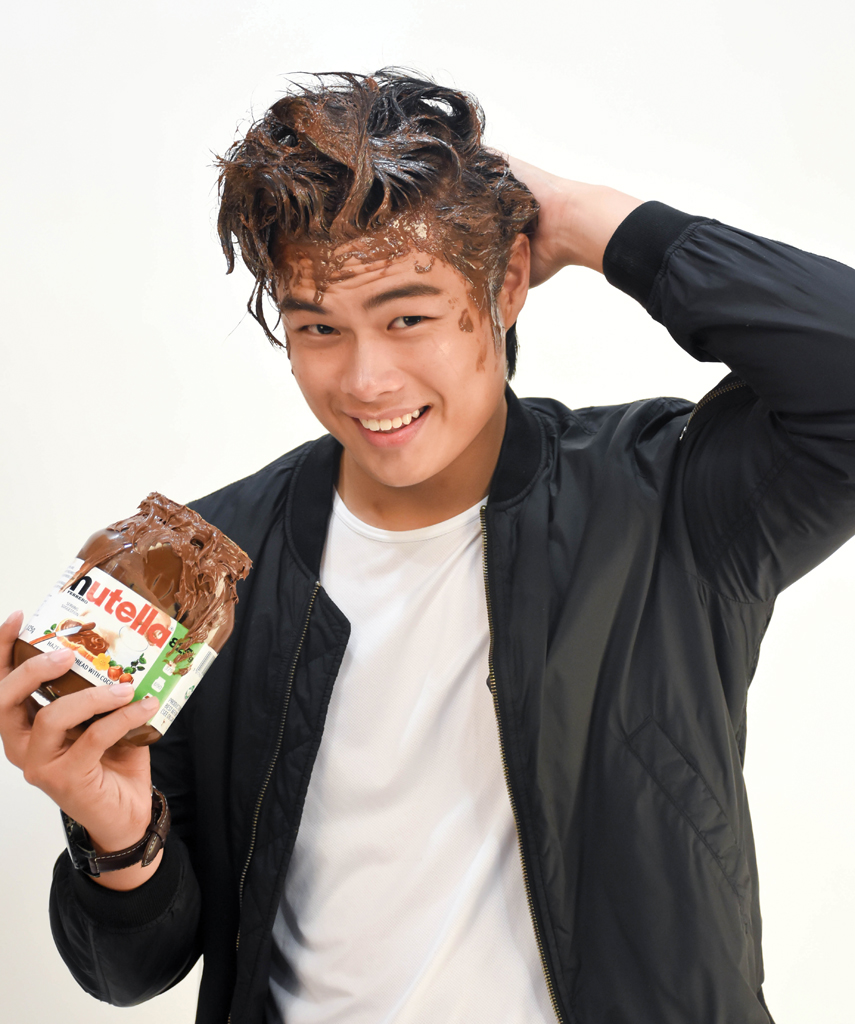 What is with the trend of people putting things meant for their stomach on themselves? Nutella hair dye became a trend when a colourist at Abed & Samer, a salon based in the United Arab Emirates, posted several videos on Instagram of himself using this sweet treat to dye his customers' hair. This led to many people trying out this yummy trend themselves. Despite no visible results from those who tried, many of them did say it made their hair smooth and moisturised! I'll test the hair mask portion of Nutella.
What you will need: Nutella, towels, disposable hair cap, hair dyeing brush
How to do it:
Step 1: Start with dry hair, section up your hair and apply Nutella on with a brush.
Step 2: Once you have covered your whole head in Nutella, put it in the shower cap and let it sit for 10 minutes.
Step 3: Rinse off with shampoo and hello smooth shiny hair!
Verdict: I was really expecting this trend to work as a hair mask due to the oil in the Nutella and all the positive reviews on YouTube. However, the opposite happened as the Nutella was really thick and sweet which made my hair clump together and made it a giant sticky mess. It was also not worth the extra amount of time washing and cleaning up. The process had caused me to drip Nutella all over my bathroom sink and floor. This also took me two lathering sessions before majority of the Nutella came out.
My hair did look shinier after drying and it also retained the Nutella smell (1 point for that). But it also made me wonder if I had washed all that Nutella out.
Rating: 1/10
[poll id="17″]