Textbook theories and classroom concepts were brought to life at Republic Polytechnic's Open House where students displayed a slew of interactive exhibits aimed at impressing visitors to the annual event.
Students from the Diploma in Arts and Theatre Management, for example, set up theatre make-up booths, part of an overall objective to focus on the art and hard work behind any successful theatre production.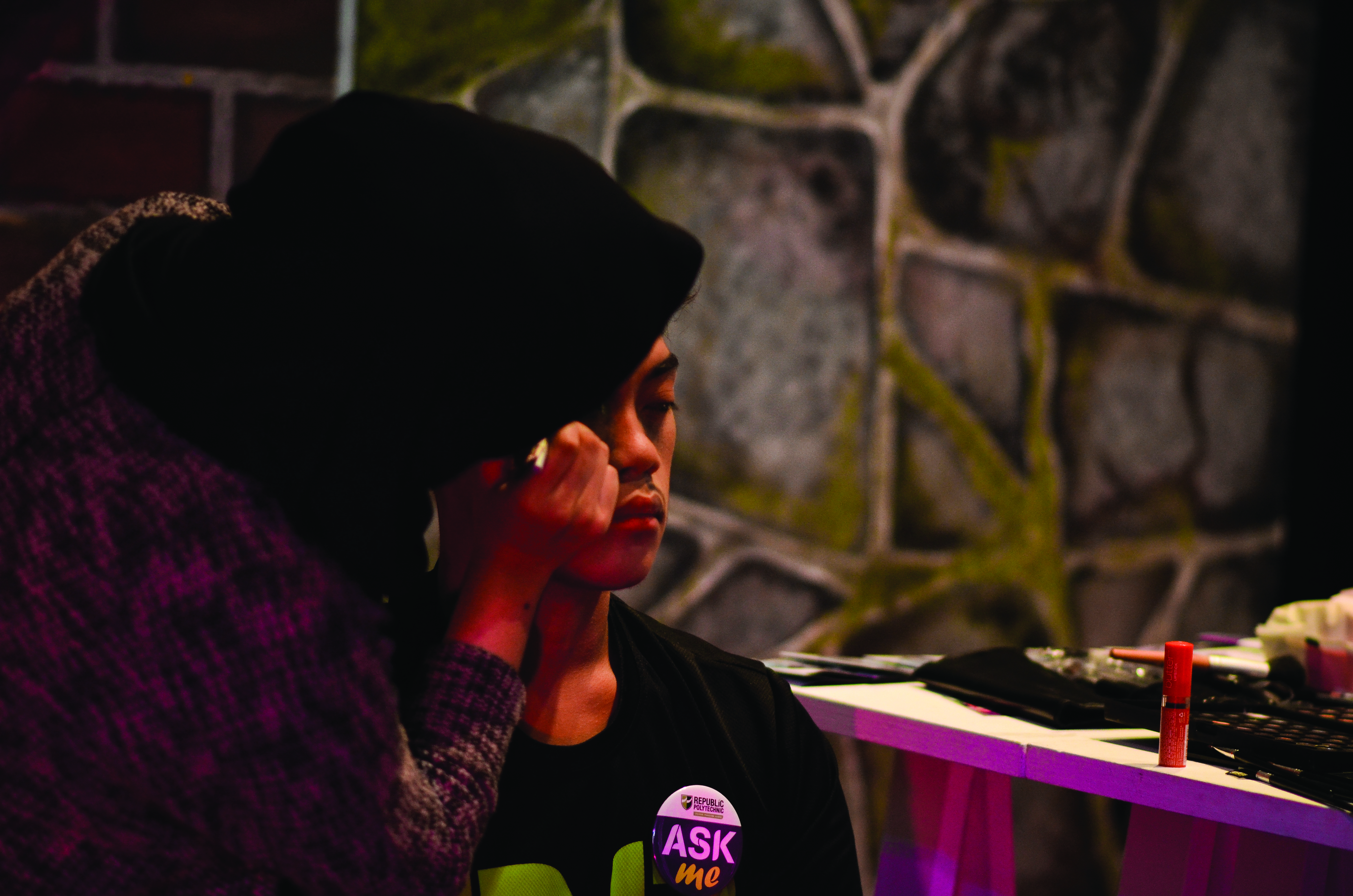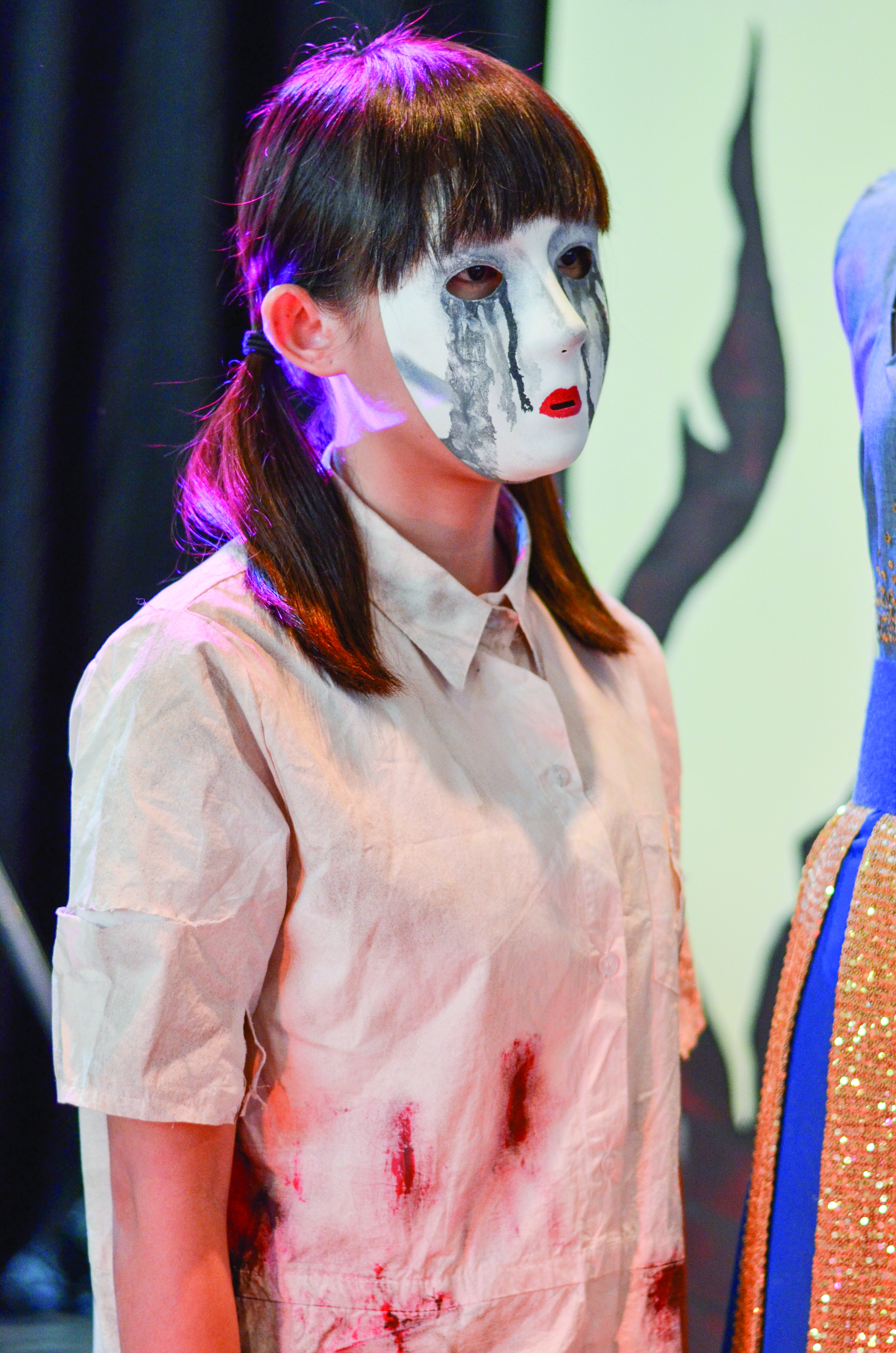 Graduating students from the Diploma in Electrical and Electronic Engineering (DEE), meanwhile, rolled out a "portable wellness centre" where a visitor's body temperature and stress level could be measured. Although it is in its prototype stage, students hope the Final Year Project will be able to help monitor and improve the health and wellness of the elderly in the society.
"Engineering may sound boring but actually, there is a lot of fun things you can do in engineering itself," said Stanford Ee, 26, a third-year student volunteer from DEE.
The fun, however, was mostly found at the School of Health and Leisure exhibits. A mini rock wall attracted many prospective students to try their hand at climbing while student volunteers from the Diploma in Sports Coaching (DSC) were also present to coach visitors who were looking to sink a putt in a golf game.
"Golf is not a really popular sport, so a lot of people came to try it out," said second-year DSC student Aloysius Lim. "But through the process of teaching them how to play golf, they could understand the sport and our course a little better."
Nurul Amelia, 16, was impressed with what she saw. "Republic Poly booths are more creative in a way it's more towards hands-on activities like this one (golf) as they taught me how to swing and how to score," said the Jurong West Secondary School student.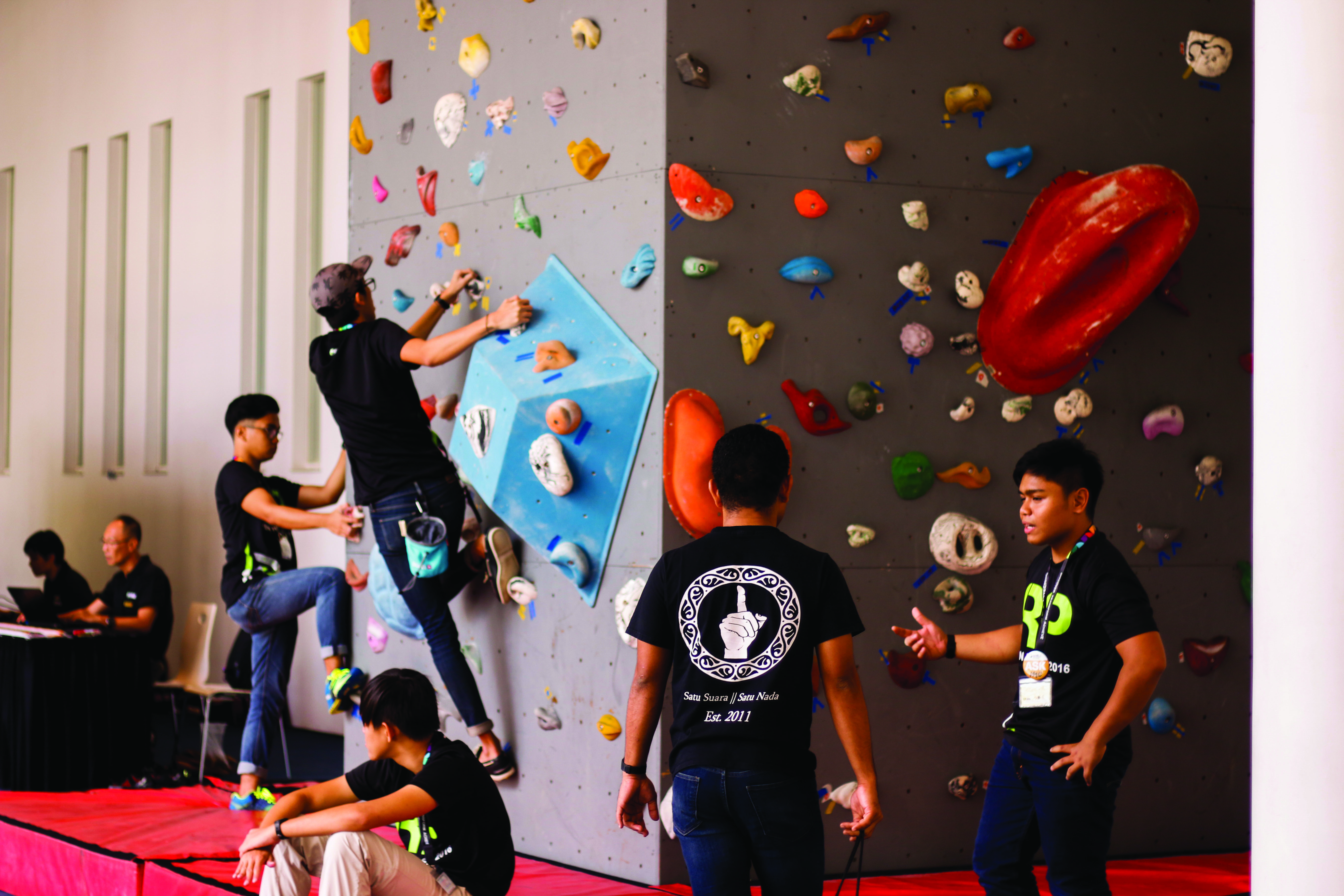 The three-day Open House was not just fun and games. Various initiatives were also launched at the event, held between Jan 7 and 9.
To meet consumers' appetite for healthier food options, a new food formulation laboratory was launched. The Nu3Lab is aimed at supporting the growing needs of the food manufacturing industry and introduce new and improved products with health benefits. Two new food products were introduced during the laboratory's opening – gluten-free soy cupcakes in blueberry and lime flavours for Mr Bean, and a range of low-calorie buns for PAR International Holdings. Both products are in the pipeline for mass market introduction.
The Centre for Enterprise and Communication also unveiled its new name at the Open House. From April 1, the Centre will be known as the School of Management and Communication.
A new diploma will also take in its first batch of students in the new academic year. Offered by the School of Engineering, the Diploma in Engineering Design and Business aims to help students develop innovative engineering solutions and cultivate an entrepreneurial mindset.