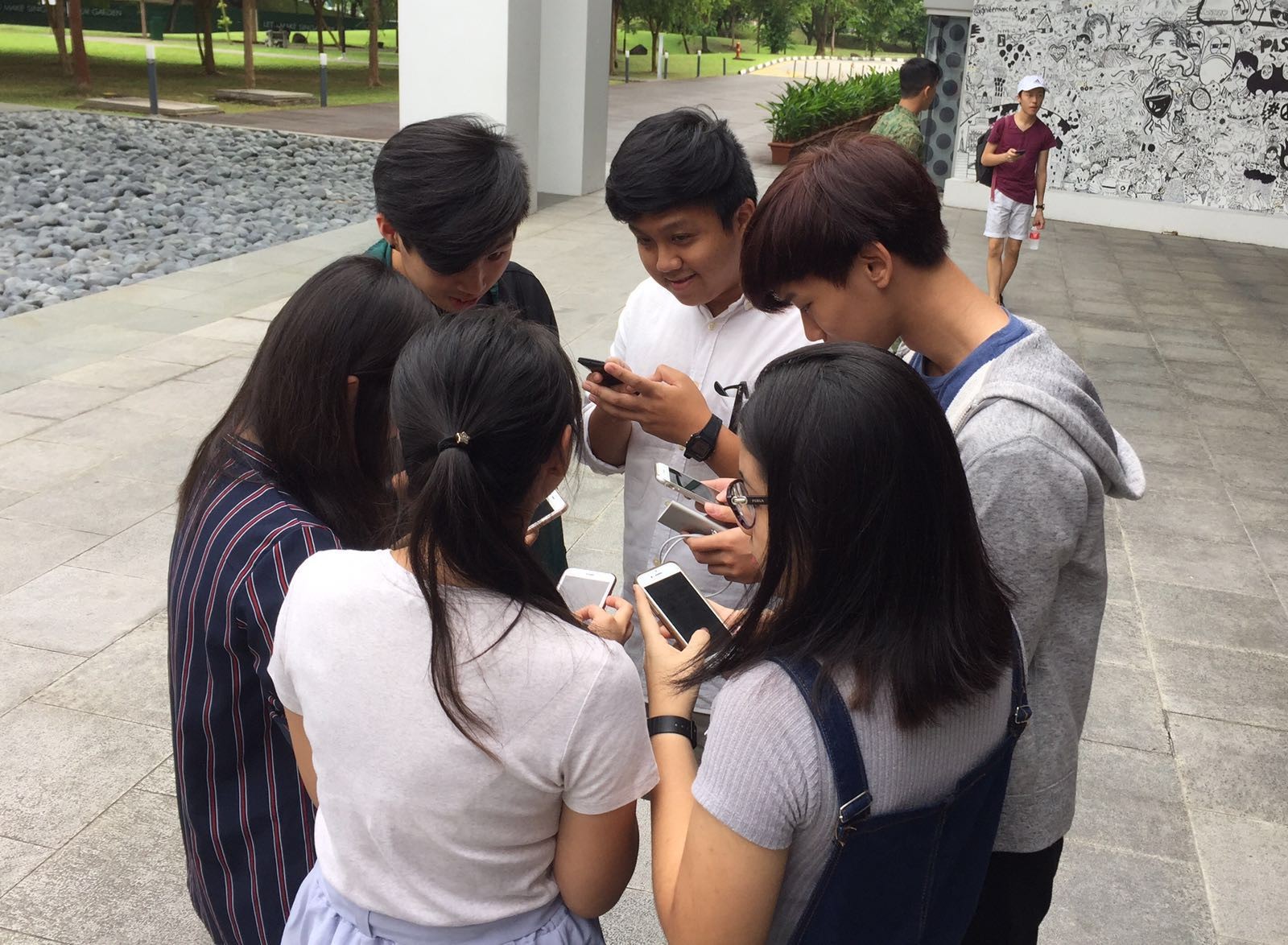 Republic Polytechnic has not been spared from the Pokémon Go craze which has swept Singapore, with students seen playing the game around the Woodlands campus and some reporting it being a distraction in class.
The situation appeared to be the worst on August 8 – the first day of school since Pokémon Go was launched in Singapore on August 6. Some students were spotted by The Republican Post playing the game on campus, but several refused to provide their full names when approached for fear of being downgraded by their lecturers.
A Diploma in Information Technology student who only gave his name as Russell said: "We actually have Math lesson now but we just came down to catch Pokémon."
"I know some friends who actually skip school today to just go out and catch Pokémon," added a Diploma in Aerospace Engineering student who gave his name as Kervons. "As for me, I stayed up until 3am just to play Pokémon Go."
"Today is the first working day after the Pokémon Go release," said a Diploma in Marine Science and Aquaculture student who only wanted to be known as Joan. "You can see that in class, there is no one really into the lesson at all, all of us are using our phone."
The majority of RP students interviewed recommended South Agora canteen as the place to go if one wanted to catch as many Pokémon as possible. Many students were also seen roaming around RP's entrance, the stretch between One-Stop Centre and South Agora, because of the 'PokeStop' at The Republic Culture Centre where trainers collect items and Poke Balls.
Many of the students witnessed playing the game cited childhood nostalgia as the main motivation. Students also said they were playing the game as it was popular and they were bored.
"Some might feel the need to catch up with the other countries since it's so highly anticipated in Singapore ever since the release in the European countries," said Gabriel Goh Jia Hao, 19, a third- year Mass Communication student, and ardent fan of Pokémon.
Vivy Ong, 19, admitted she was hooked to the game. "Pokemon Go is an addictive game which I would complete at all cost," said the School of Applied Science student. "I have received a few complaints from my facilitators saying that I was very distracted. School of Hospitality lecturer Cecilia Liew said her students play the game during their lesson breaks. "My students are not badly distracted they just walk around school during break and I think that's fine," she said. "I've seen adults who are affected. But I guess it's the new way of how people are engaging their off work mode. VR is a way to get away from reality."
But some warned of the effects of being addicted the game, especially with the End-of- Semester Examinations around the corner.
"They've became so obsessed over becoming "the very best" that they've seem to neglect reality," said Sharifah Fauziah Said Ali, 20, a School of Technology for the Arts student. "Students are actually skipping school just for this game. The ridiculous part is there are people actually selling their accounts on Carousell for like $50-$100 due to the high CP (combat power) pokemons."
Read Radiah Maria Belak's story to find out which are the most common Pokemon sighted in RP and where to find the rare Pokemons including the elusive Snorlax on campus.