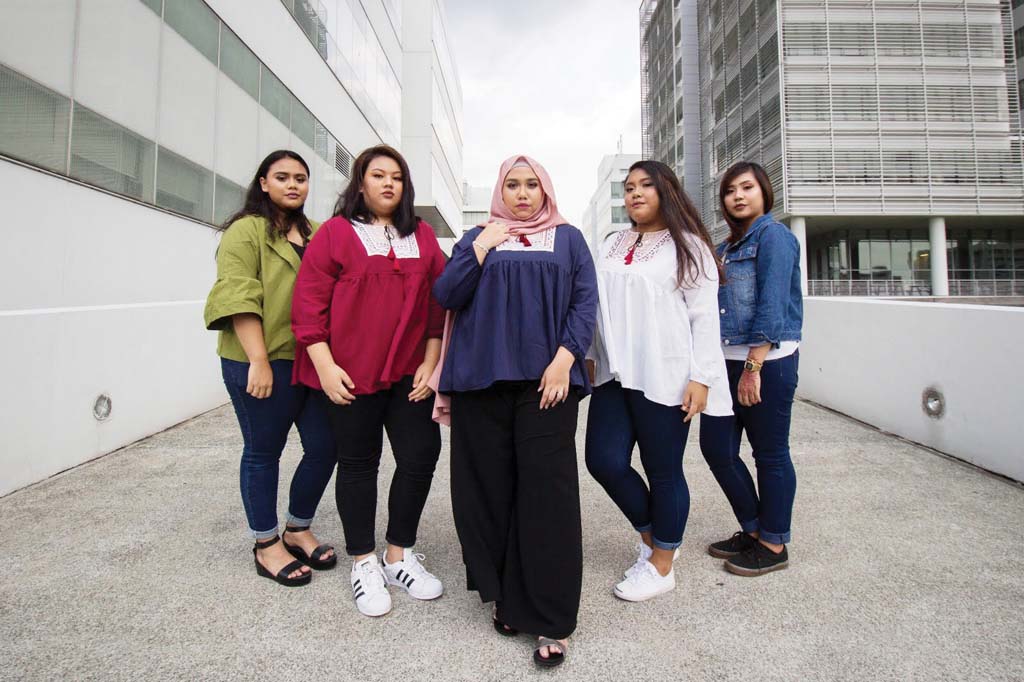 Finding the right clothes used to be a nightmare for Republic Polytechnic student Nur Syahirah, who is plus-size. Clothes that fit her don't suit her style or are too pricey.
"There was once I spent about $35 on this one top and it was totally different from how it looked in pictures," Syahirah, 20, who is a final-year Customer Relationship and Management student, said.
In 2014, she set out to tackle the problem and started online shop Syeracloset. The store has over 5,000 followers on its Instagram account now.
"Initially, I started selling $9.50 shawls for Muslim woman and slowly, I started bringing in boho style and basic apparels," Syahirah said.
After about two years of research and trying to find the right supplier, Syahirah rebranded Syeracloset and started bringing in affordable plus-size clothing that caters to mainly teenagers to middle-aged women. Most of the online store's clothes are now priced under $30.
Besides casual wear, Syahirah has also designed a collection of Baju Kurung. She will often post her outfit of the day on Instagram to promote her online store.
Setting up an online store has not been easy. Syahirah had her first customer after a month and profits grew at a slow pace in the first two years. In May 2015, she was hospitalised for a week due to heart palpitations caused by stress.
"Many online sellers think they are going to make it big and have a strong brand identity, but that is not the case," Syahirah said. "One of the challenges I faced was trying to manage school and the business, because it was definitely not easy. I had to rush back home almost every day, do reflective journals and reply to customers enquires. You must be really focused."
With a strong passion and determination to empower women, Syahirah is planning to expand her business after she graduates from RP.
"I would love to expand," she said. "We just started to offer shipping to Malaysia and I'm planning to ship to Brunei. I am starting to expand our market, hopefully, I can ship to Germany as well, and set up my own office."