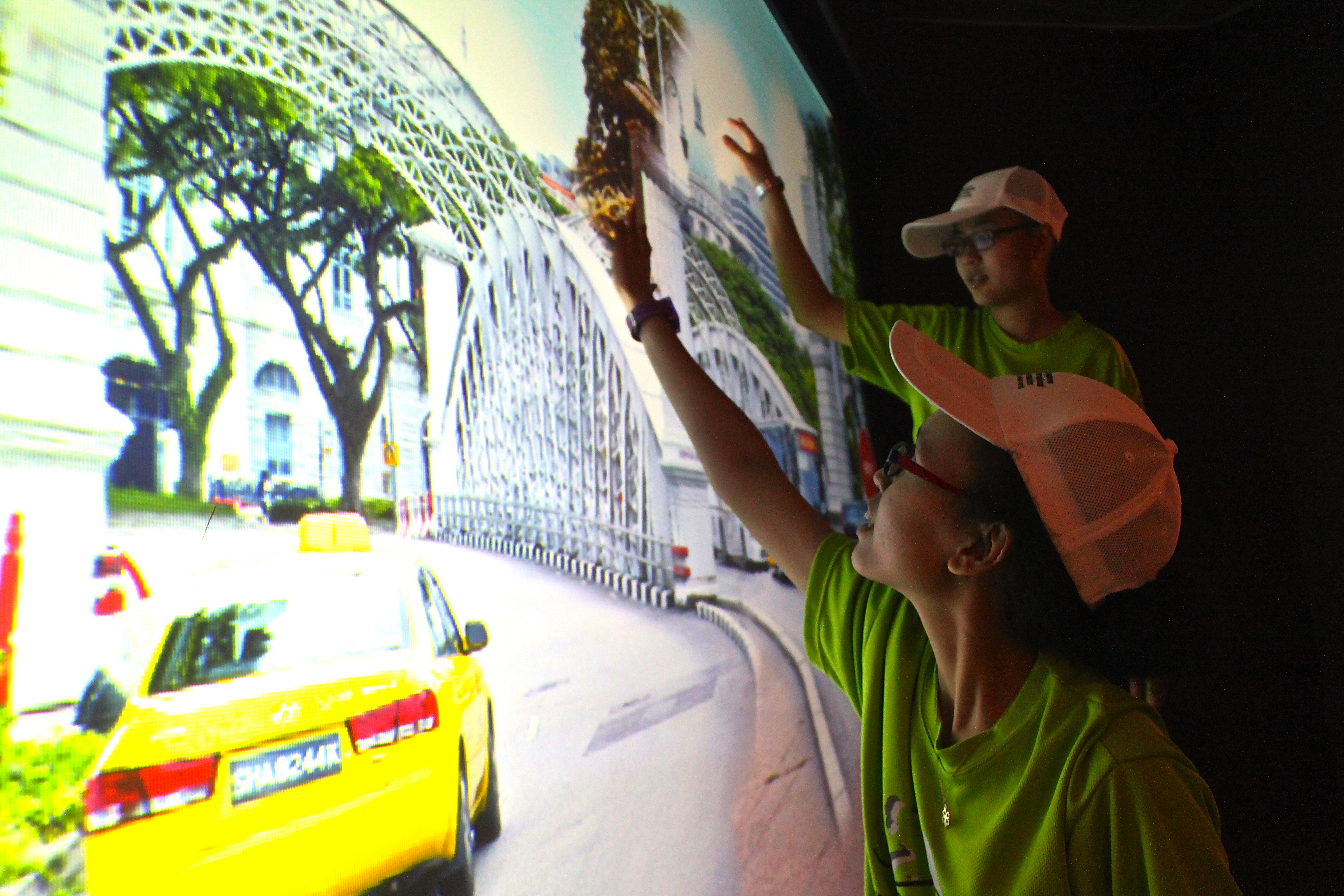 International and local students get to know Singapore and each other in The Singapore Challenge, a race around the island filled with exciting tasks.
Nearly 1,000 students from the five polytechnics here took part in this year's The Singapore Challenge, with RP being represented by more than 200 students in 27 teams.
Organised by the Singapore International Foundation (SIF), the race on July 20 let participants discover the island via activities at stations with the themes of A City in a Garden, Singapore as a Liveable City, Renaissance City, Diversity, Social Innovation and Enterprise and the Water Story. With each team of eight represented by at least three different nationalities, participants also got to know about various cultures.
Ms Jean Tan, the executive director of SIF, said: "SIF brings world communities together to do good, and what better group to start with than our youths."
Apart from discovering iconic landmarks such as the Esplanade and Singapore River and furiously solving puzzles to beat the clock, participants had to do something new this year.  At one checkpoint in the race, students had to deliver food rations as SIF had teamed up with Food from the Heart, a social enterprise that distributes food to needy families.
Mr Seah Kok Woei, a manager in RP's Office of Student and Graduate Affairs, said: "The students are given the opportunity to make a difference in one's life through this simple act of giving and they would also be more aware that there is a segment of society that … requires help from others in."
For some participants, small gestures as opposed to completing big tasks made their day. RP's Applied Science student Kewalee Rujikajorn, 19, recounted: "On our way to Marina Bay station, we met a road sweeper and he allowed us to take a picture with his vehicle. Before leaving, we swept the road for him."
Team spirit was also the order of the day as students helped each other to finish the race.
"Halfway through the race, my ankle gave way and the sharp pain made it harder for me to just let it pass," RP student Nyoman Adi Sidhiari, 17, said. "But with the help of my team mates, I managed to pull through and arrived back safely."
The race ended at RP after starting at Nanyang Polytechnic  a gruelling 10 hours earlier.  Many different awards were given out, including Most Diverse Award which went to RP's Asian Power. The team consisted of students from eight different countries.
Mr Seah said: "It felt great to have all of them back in RP with the knowledge that they had a tiring but enriching journey with close bonds forged and new friends made."