Republic Polytechnic's annual inter-school games celebrated its tenth anniversary this year with a record number taking part.
A total of 1,089 participants competed in the month-long Battle of The Republic Annual Games (BRAG), a 13 per cent increase from last year.
Established in 2007, the inter-school competition has attracted many students and staff to take part in games such as basketball, futsal, badminton, floorball, frisbee and captain ball.
This year's BRAG was organised by a group of students from the Team Republic Sports Club. The members are students from the various Sports Interest Groups in RP.
BRAG has always been a pride of the Sports Club and this year's games received an overwhelming response from the students for captain's ball as a total of 652 students participated.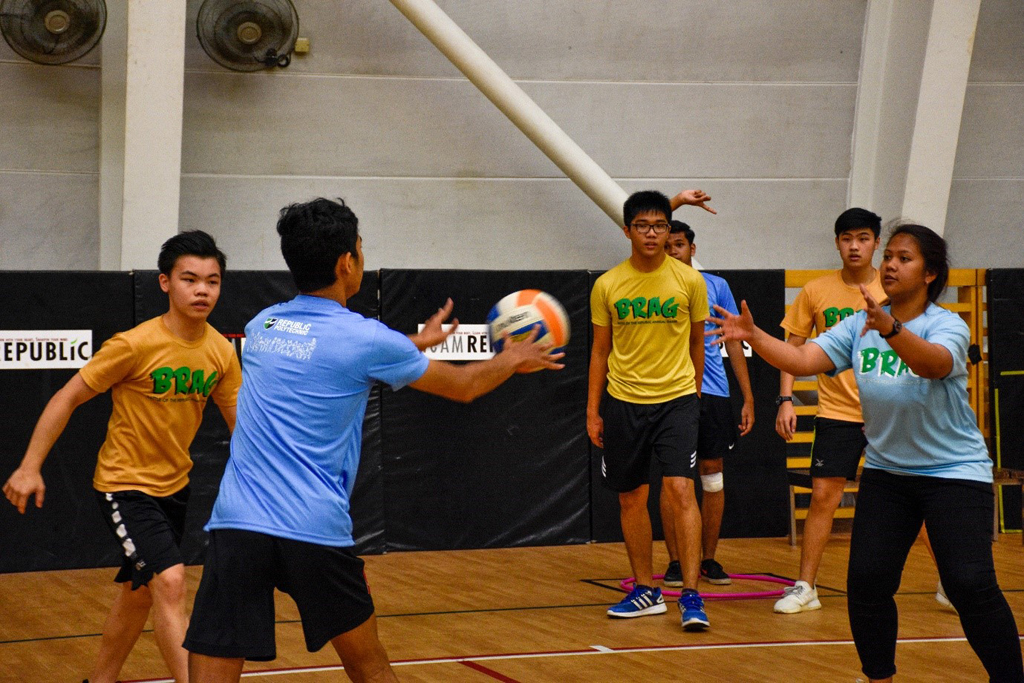 Aviation Management student Mohd Faris Azmi, one of the participants, said: "Captain's ball is a game that is easy yet fun to play as I do not have to apply any complex skills and I could easily get my friend to join too."
The competition between the schools was intense as students displayed their school pride in each game. "It was really exhausting to play against 63 teams. However, it was an amazing experience to play as a team and finally emerged as the champion," said Sylvester Seth Chan Zhou Er, a first-year Sports Coaching student who was a player from the winning team for this year's captain's ball.
And in keeping with tradition, the winning team played a friendly match with the Sports Club team which also comprised student volunteers.
Mohammad Hafiz Mohammad Marzuki, 18, a student volunteer, said: "It was something cool as the game between Sports Club and the champion team was not competitive and I could see that both team were having fun and not just cared about winning."
Darren Ang, who was one of the student organisers of this year's games, added: "BRAG gave me a great experience making new friends from the different schools and most importantly, helped me gain more confidence in leading a large group of people too."
The School of Hospitality emerged overall champions at BRAG. The School of Sports, Health and Leisure and the School of Engineering finished first and second runners-up, respectively.