Reflections 2013, Republic Polytechnic's Community Arts Festival brings the arts to the masses and celebrates the vast talents we have here on campus.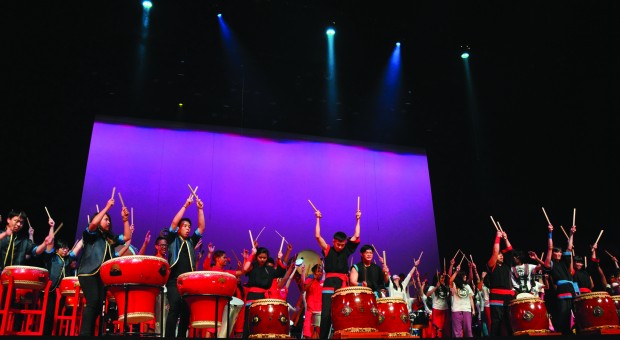 Have you ever thought of watching Clarence Liew, Wicked Aura and Jammerz Arena all under one roof?
The 7th edition of Reflections took care of that by featuring a star-studded show with the likes of MUSE VI, World Drum Night and Padi Kuning. Held from 28 October to 9 November, Reflections has definitely intrigued the senses of every arts lover once again.
The theme for this year Transcending Boundaries, defines no limitations to the various art forms while creating a new synergy. Main events such as World Drum Night; a collaboration between Wicked Aura's Budi and students from all the five polytechnic's percussion groups, made the crowd go wild.
Related Story

Amongst others, a couple of other highlights such as the evergreen MUSE VI; featuring pieces from various dance groups and Padi Kuning (Yellow Padi); a special collaboration between Temasek Polytechnic and Republic Polytechnic, where they found new ways of expressing the art form through the use of props and music.
Reflections paved a platform for performers who are encouraged to step out of their comfort zone and try out something new. "As performers we tend to stick to what we are comfortable but I feel that venturing out to other genres and concepts allows us to expand our capacity," said Ariani Bte Adam, 19, a Mass Communication student as well as a lead singer in Jammerz Arena IG.
World Drum Night was the icing on the cake with non-stop adrenaline pumping action. The combination of warm, wet and dry sound echoed throughout the night.
Seeing different institutions working together is something that promotes unity amongst them, Nurul Adawiyah Bte Abdullah, 18, a Mass Communication student as well as a performer of Padi Kuning, said that she finds it interesting to see more polytechnics working together to come up with something. "I wish to see more collaborations between institutions because it builds good relationships and it is nice seeing people bond over something they love doing."