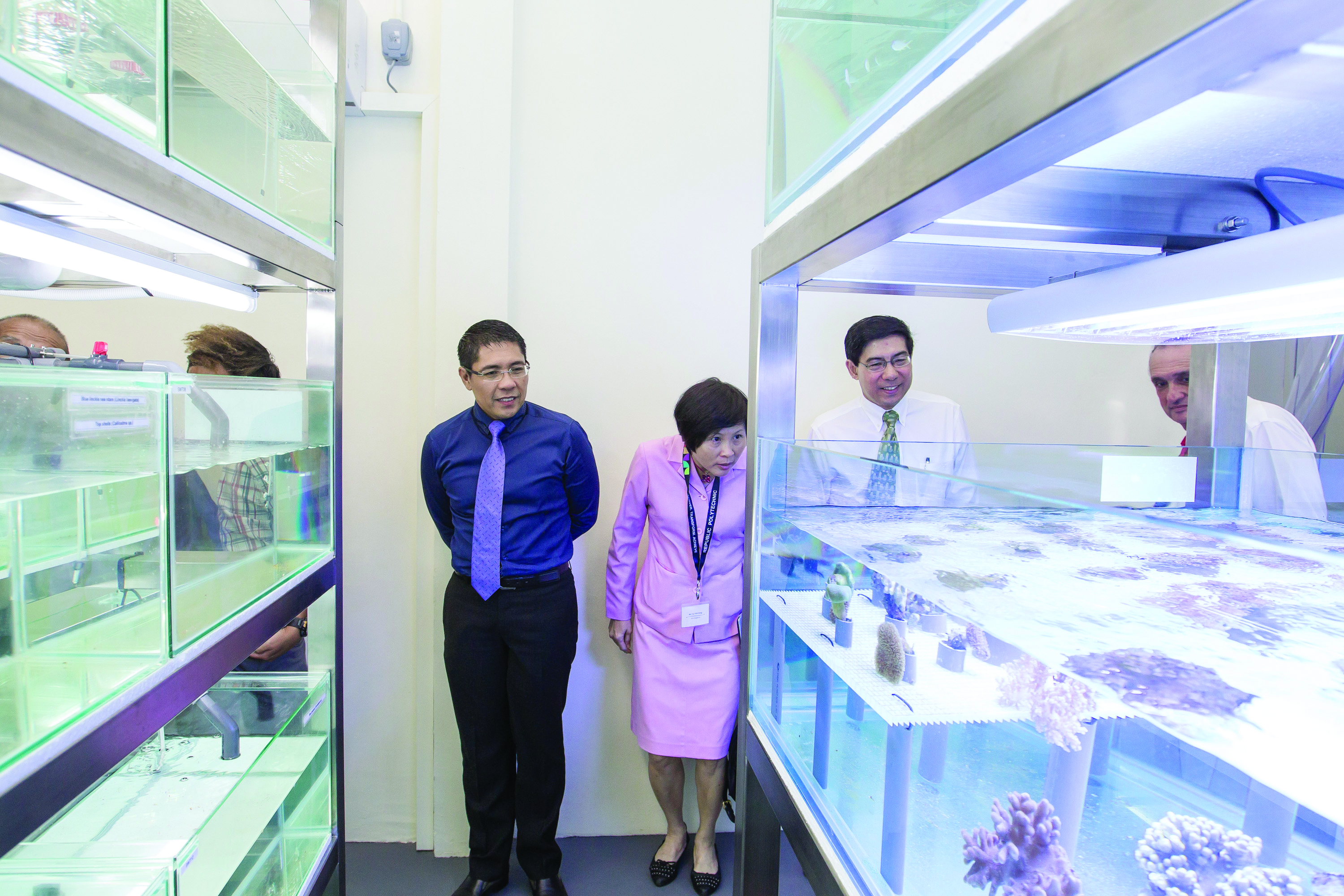 An aquaculture centre, the first of its kind in a local polytechnic, was officially launched in RP on Jan 9. Named The Aquaria, the centre will be a learning facility for students in a new Marine Science and Aquaculture diploma programme which will take in its first batch of students this April.
In addition, the purpose-built 180-sq-m centre also aims to conduct research in areas such as sustainable aquaculture practices, to support Singapore's goal of boosting local food fish production.
Speaking at the launch event, Guest-of-Honor and Minister of State for National Development Dr Maliki Osman said that it is important to develop the manpower ability to help transform the industry and achieve higher productivity.
He added: "I am glad that Republic Polytechnic supports and nurtures the aquaculture industry by training a pool of skilled professionals of the future. The new centre and diploma offers an excellent opportunity to train young Singaporeans in this sector."
In light of the Government's target to grow the aquaculture industry through manpower and research, RP's Principal and Chief Executive Officer Mr Yeo Li Pheow shared that the school's push towards this area is appropriate and timely.
"It is important to ensure that our students are kept abreast of modern aquaculture technologies, so that they can act as conduits, translating advanced techniques and technologies into the industry, thus accelerating the growth of our local aquaculture industry," he said.
Set on RP's campus, The Aquaria boasts experimental outdoor and indoor facilities. The five outdoor circular fibre-glass tanks are fully integrated with life support systems and houses a total of more than 20,000 litres of salt and freshwater. The indoor facility features 24 husbandry tanks with control light and temperature for sea and freshwater teleost and crustaceans, along with 2-metre long coral tanks for coral biology and restoration.
In line with the upcoming diploma course, RP also looks forward to collaborating with various leading organisations in the marine conservation sector including Resorts World Sentosa Marine Life Park, to explore volunteer programmes, scholarships as well as collaborative projects.
Mr Ashley Chua, Deputy Director of the School of Applied Science at the polytechnic, said: "We also have a long 16-week internship programme where (the students) will be sent to the farms to be exposed to farm operations."