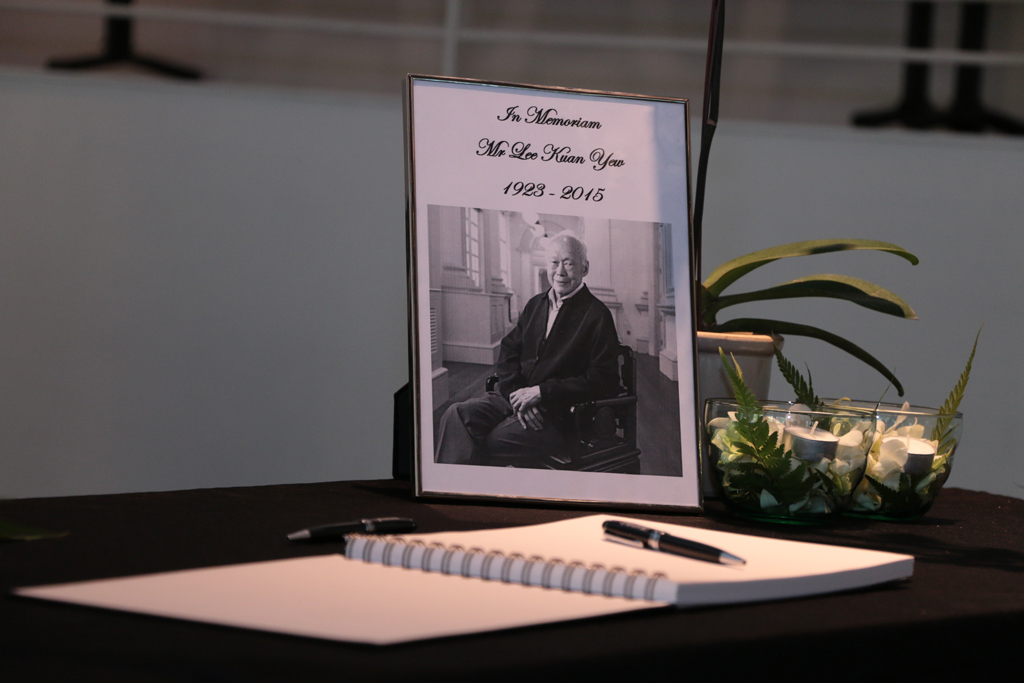 Republic Polytechnic (RP) held an Observation Ceremony today to pay tribute to the first Prime Minister of Singapore, Mr Lee Kuan Yew. Mr Lee, 91, passed away peacefully early Monday morning at the Singapore General Hospital.
The ceremony, graced by RP Principal Yeo Li Pheow, began with a minute of silence, followed by a video showing the challenges and successes faced by Singapore when Mr Lee was prime minister.
In his speech, Mr Yeo said meritocracy and bilingualism are among the most enduring of Mr Lee's legacies. He added Mr Lee was a strong advocate of education, and many prizes and awards were established in his name to help students from various backgrounds.  "He was a man of a few words but he was a great teacher," said Mr Yeo.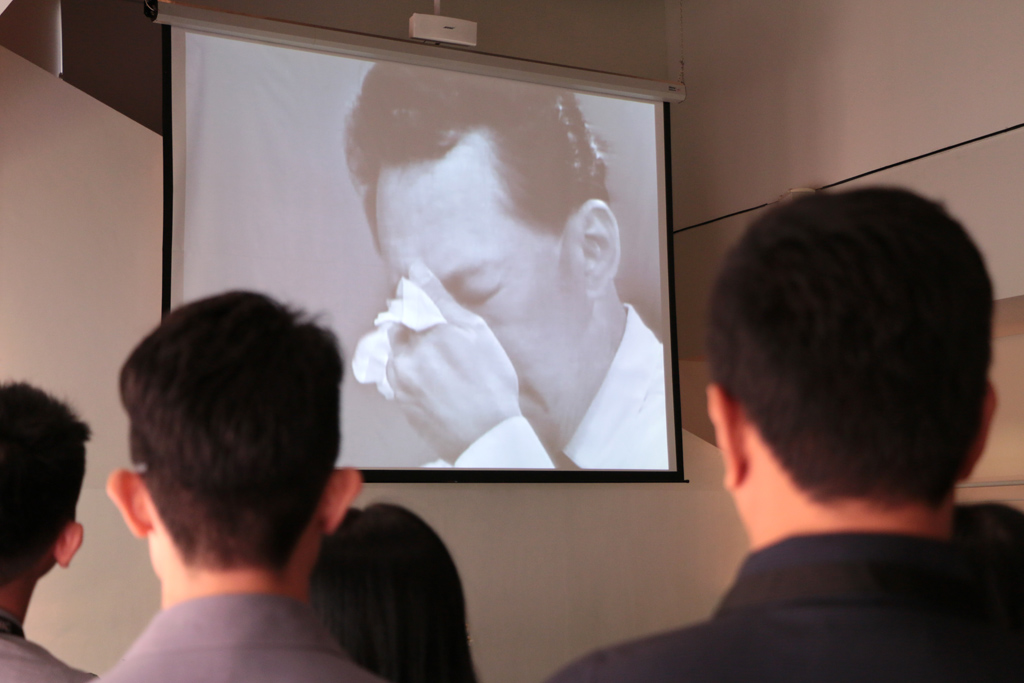 Dr Wang Jianguo, director of RP's School of Engineering, was most impressed with Mr Lee's role in nurturing Singapore's current crop of political leaders.
He said: "For a leader, he can hold on to the power, he could have continued, but he decided it's time to pass it to a younger generation. That has prepared all of us well."
Condolence books are available at W1 Student Forum till Thursday for RP staff and students to pen their tributes. From Wednesday, Mr Lee body will lie in state at Parliament House, before a State Funeral Service on Sunday at National University of Singapore's University Cultural Centre.