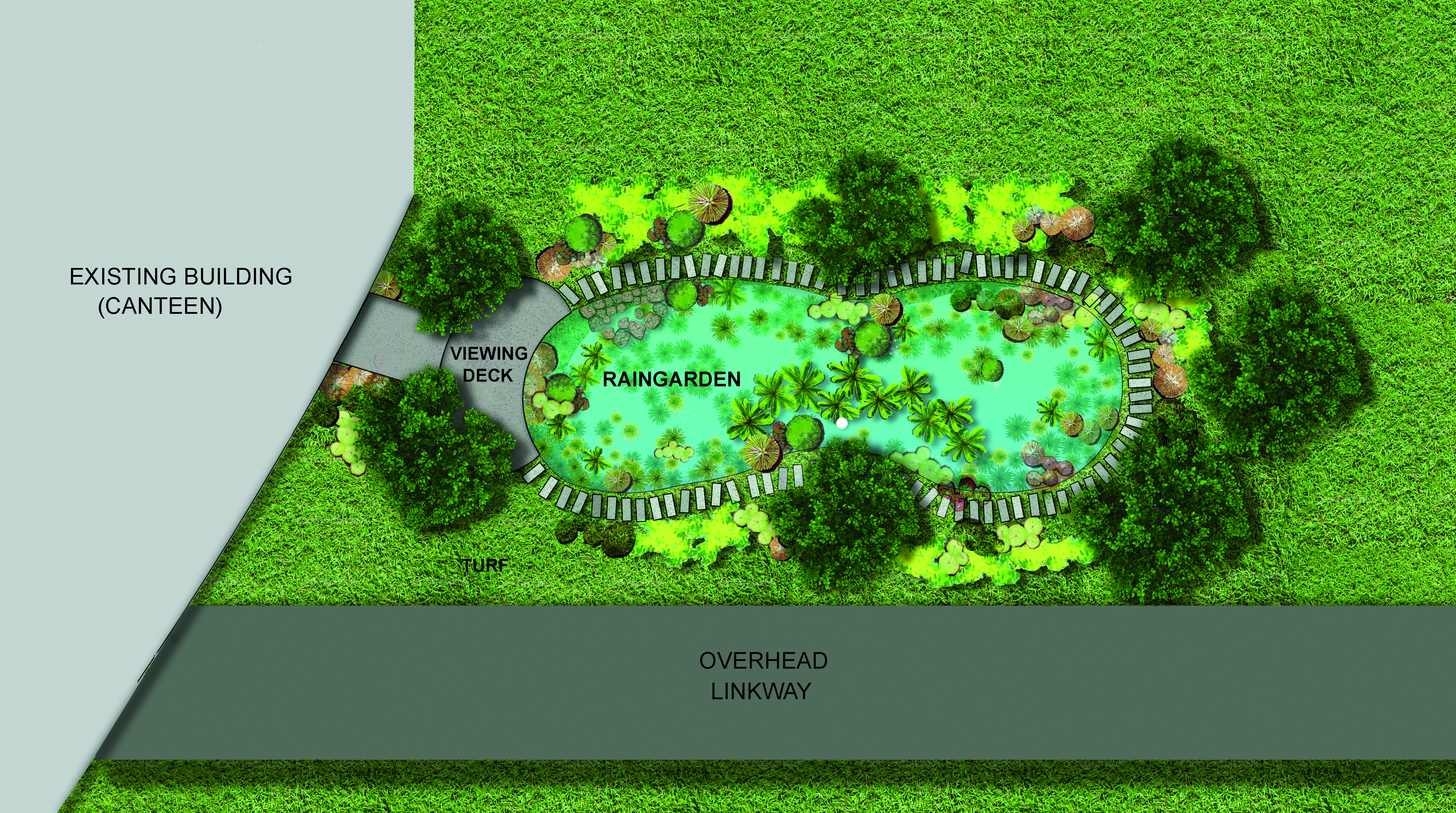 Republic Polytechnic students can look forward to "a living classroom" when construction of a rain garden next to the north canteen is completed by March, 2017.
The rain garden at RP is part of eight others that will be built in schools across Singapore under national water agency PUB's Active, Beautiful, Clean Waters Programme.
Besides RP, the other schools that will have rain gardens are Anglican High School, Hillgrove Secondary School, Pei Hwa Secondary School, West Grove Primary School, Ang Mo Kio Primary School, ITE College East and the National Institute of Education.
Through the rain garden, RP students can learn more about water quality, habitat creation and the impact of human actions on natural resources in a real-life setting, a PUB spokesperson said. "Apart from that, students could also carry out projects (like monitoring of water quality, hydraulic conductivity of soil, biodiversity and plant growth) under the supervision of their teachers," the spokesperson added.
The rain garden will also be opened to visitors for educational purposes as part of PUB's community outreach efforts.
Students welcomed the new feature as they felt it would improve the aesthetics of the campus and help students who study in this field. "I can study how the ecosystem works and mimic it for further water technology development," said first-year Environmental Science student Aiyunni Syifaa.
Muhammad Hazim Azhar, 19, feels the same way. "Not only will it enhance the environment, it will make RP look better," said the second-year Media Production and Design student. "Maybe it can be a place where students can relax and take a breather."
Besides beautifying the area around the north canteen, the rain garden also serves an important function: improving water quality. The rain garden will collect and cleanse rainwater run-off from the roof of the adjacent W6 building, the footpath as well as the surrounding green areas. "As rainwater percolates through the plants and soil, impurities like sediments and nutrients are removed before the water is discharged into the roadside drain that leads to a waterway," said the PUB spokesperson.
Under the project, PUB will construct the rain garden before handing it to RP for maintenance. Students from the Conservation Interest Group will be playing a role in looking after this feature.