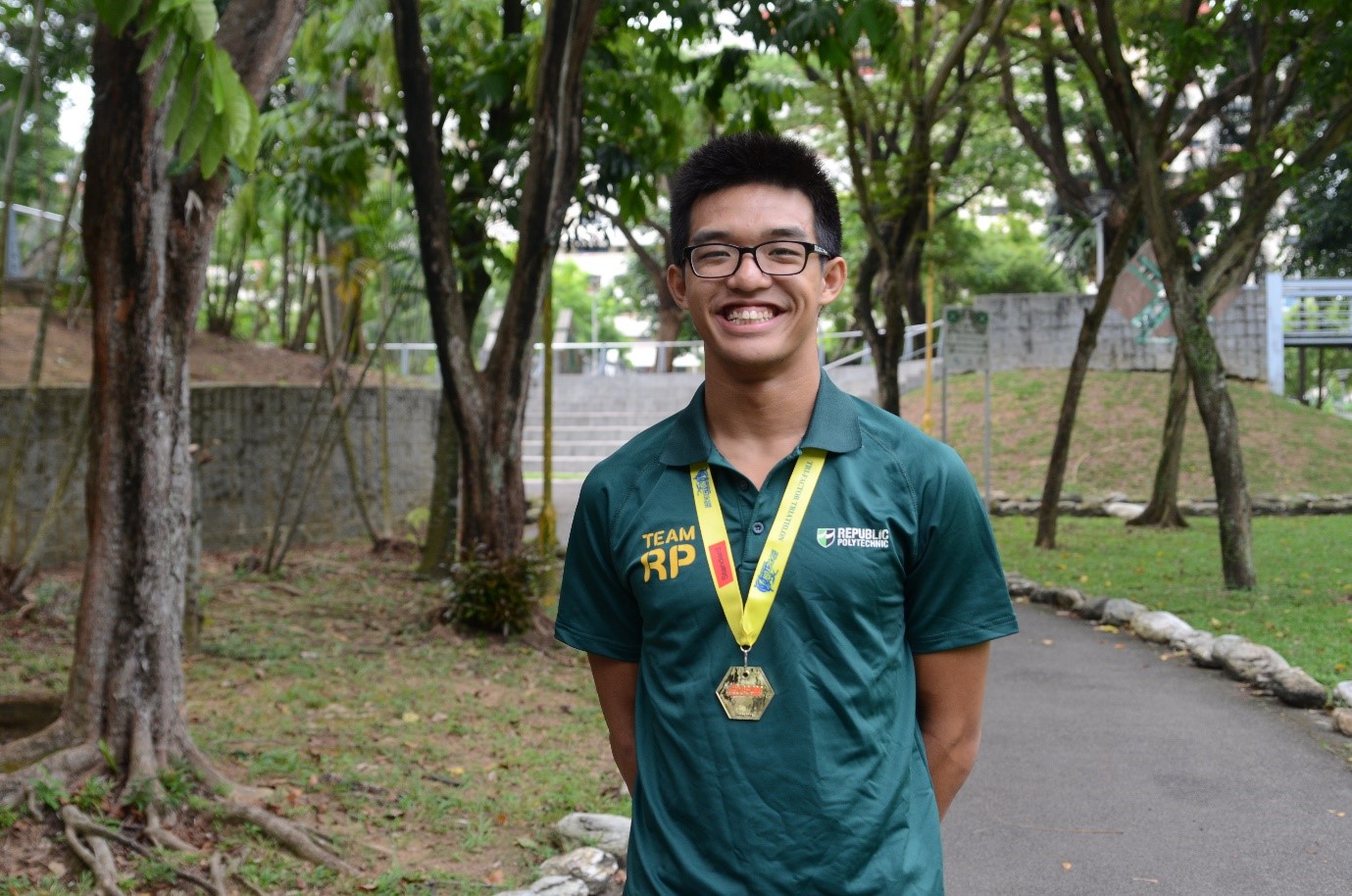 Triathlete Zacharias Low sees parallels in his sport and studies. In triathlon, he tries to stay with the main race pack during the cycling leg, even after a gruelling swim in the first segment of the competition. In studies, Zacharias applies the same mantra – he keeps up with his peers by finishing his work before training and will sneak in studying time between his breaks.
Zacharias' perseverance paid off recently when he emerged champion in the men's open category of the Tri-Factor Series in August. The third-year Sports and Exercise Sciences student finished ahead 542 local and overseas competitors.
Zacharias has been an avid swimmer even before he enter primary school. However, towards the end of his education at the Singapore Sports School, he decided to try out something different.
"I had already started running for a few years, and I saw a few of my current teammates who were in triathlon," said the 19-year-old. "They persuaded me to try and pick up a new sport and that was how I got into triathlon."
Zacharias started taking triathlons seriously only in 2015 when the Triathlon Association of Singapore was holding selection trials for the Southeast Asian Games. He failed to qualify as only the top two finishers were selected for the Games.
But Zacharias is undeterred. He is aiming to secure a spot at the 2017 Southeast Asian Games and has his sights on the 2024 Olympics Games.
Even though a triathlon may seem like a huge challenge for many – a race consists of a 1.5km swim, a 40km bike segment and a 10km run – it is something that Zacharias has never regretted. On average, his weekly training regime involves swimming 15km, cycling 240km and running 30km.
"When I first started, I really enjoyed the satisfaction that I got when I just cross the finish line," he said.
"It was not something that many people would do so when you know, the feeling of completing a triathlon is actually quite rewarding. And the best part is knowing that in Singapore, when I compete, there's a chance that I might end up on the podium, it is also a good feeling, so it pushes me to train harder knowing that I'm one of the better ones in Singapore."