When Naren Lee Sankar finished second in his race at September's Asean Para Games, he did not celebrate as most podium finishers would. Instead, Naren disembarked from his bicycle, told his coach that he would be back in five minutes and ran.
"I was nearing the finish line when my tummy growled and I was like, 'Oh man, I need to use the toilet'," Naren recalled.
The urgent need to relieve himself propelled Naren to go even faster in the men's 12.3km H1-H5 individual time trial. Naren's silver was also the nation's first medal in handcycling. He put in another gutsy performance a day later in the men's road race where he finished fourth.
"(The silver medal) didn't really sink in because I had no expectations for myself at the Para Games except that I wanted to do my best," the Diploma in Communications and Information Design graduate said. The Diploma is now known as the Diploma in Mass Communication.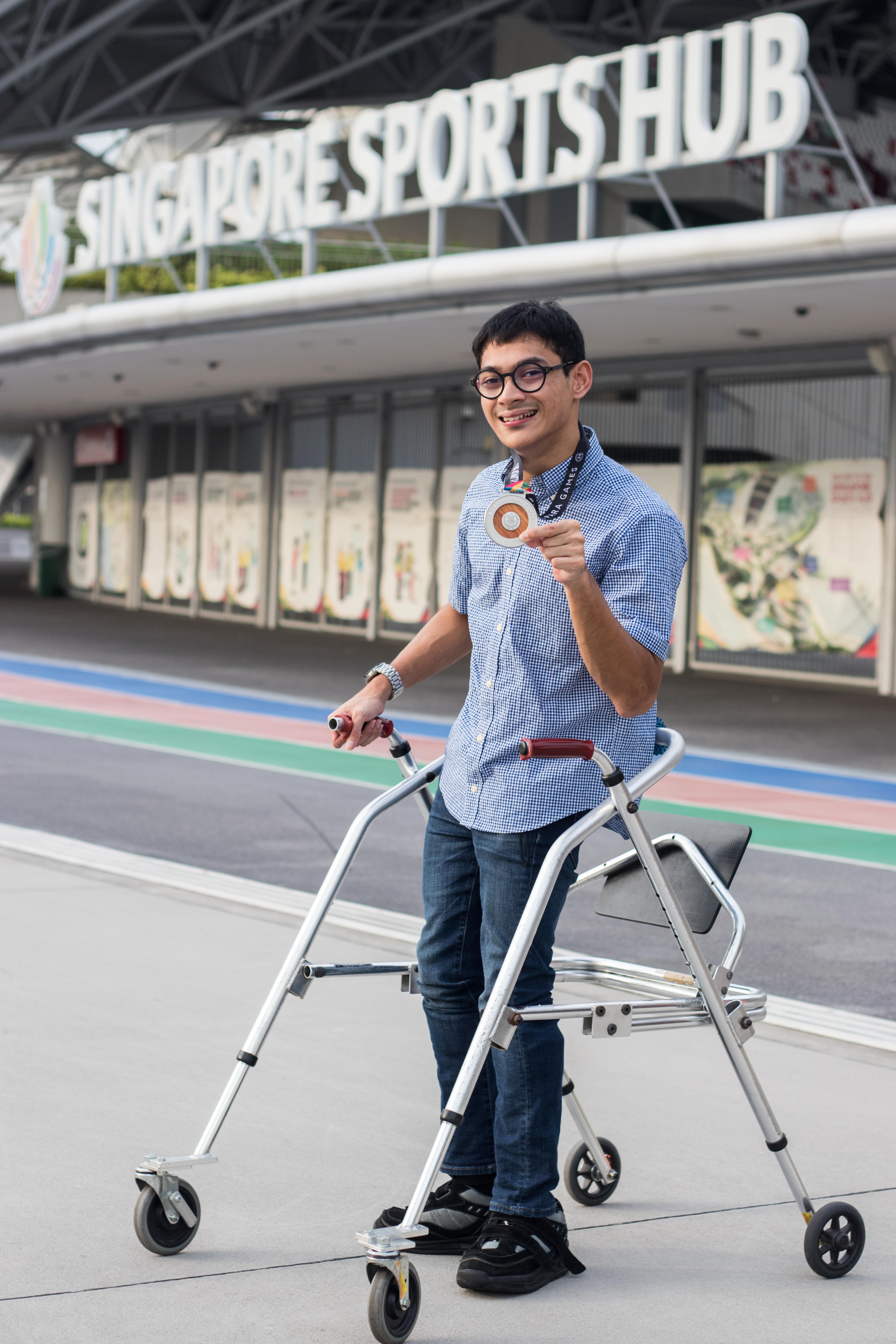 Born with Cerebral Palsy, Naren tried horse riding, swimming and water skiing since he was young. He represented Singapore in Chess at the 2015 Games as cycling did not feature.
Mrs Hilda Sankar, Naren's mother, said: "I wanted my son to be exposed to as many different sports as possible and find one he enjoys because my son is a determined young man and, I had a hunch that he would excel in sports."
Naren started hand cycling in 2010 but making turns to the right was always a challenge as his right side of his body was weaker than the left. "That was my main concern. I was thinking what if I turn right and then I ended up crashing somewhere that is in the middle of the road, there'll be nobody to help me," Naren said.
But he preserved and his spirit has inspired others around him. Noor Iskandaria Mohd Dena, who has been Naren's teammate for the past seven years, said: "Our disability are the same, only that his is more severe. So seeing him doing and improving day by day somehow inspires you and motivates you as a person to do better."
Naren has his sights set on representing Singapore in handcycling for at least another 20 years. "I will always push myself and do my best," he said. "In terms of getting a gold, silver or bronze, that doesn't really matter to me. What matters is as long as I do my best in every single competition that is more than enough for me."