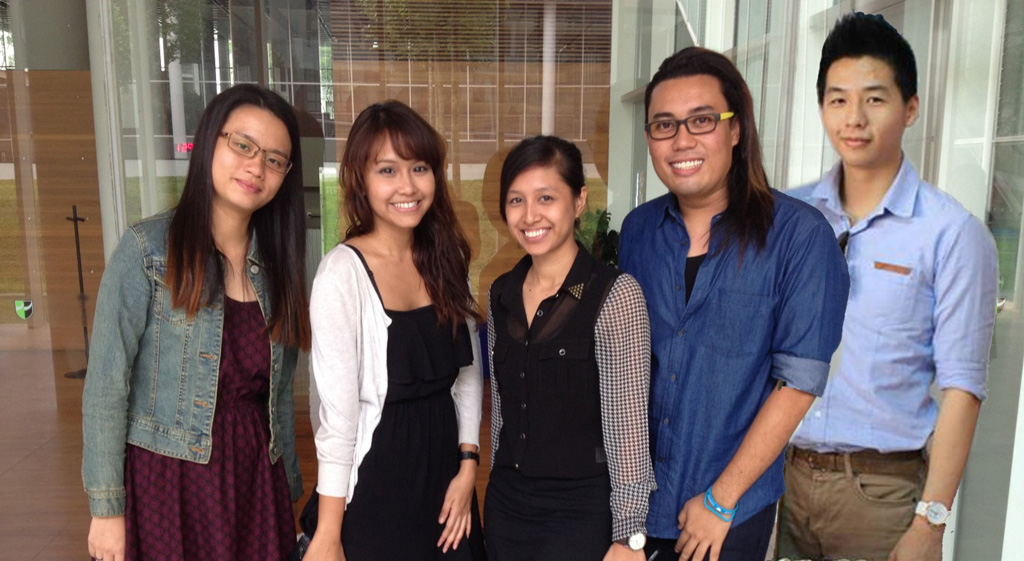 The prize money was not a very big one to begin with, but a group of Engineering school students decided to donate half of their winnings to help fellow needy students. The Diploma in Industrial and Operations Management (DIOM) students donated $2500.
Jeston Yeo Boon Yong, 21, Muhammad Amirun Bin Hamdan, 23, Nor' Atikah Binte Zainal, 24, Phua Hui Cheng, 23 and Rabi'atul Adawiyah Binte Hasn, 23, won the first prize in the Singapore International Printing Competition 2014, led by their supervisor Mr Lim Boon Hong.
The team was notified of the competition during February which was during the school's semester break. They had three months to prepare for the competition and to produce their 3D printing work by May.
Mr Lim, 41, said: "There wasn't much time for the team, all of them just had to do their part in re-capping what was taught previously."
Nor' Atikah was the only one who was able to attend the event day and was surprised that they won the first prize. When asked about why they decided to donate half of their winnings, the team said, "It started out as a small talk before we took part in the competition. We didn't know that we would win but as a team, we promise that we would donate half of the prize if we win the first prize as a way of returning back to our school since we make use of the facilities."
She added: "Everyone understands how it feels like to be helped, we ourselves get bursary from school, so might as well extend a helping hand to others who need the money more than us."
"I heard this terminology from a facilitator, one day a man saw a starfish on the beach and decided to throw it back to the sea. When asked about why he did that, he said, 'No matter how small or late our help may be, we will just have to try'," said Jeston.