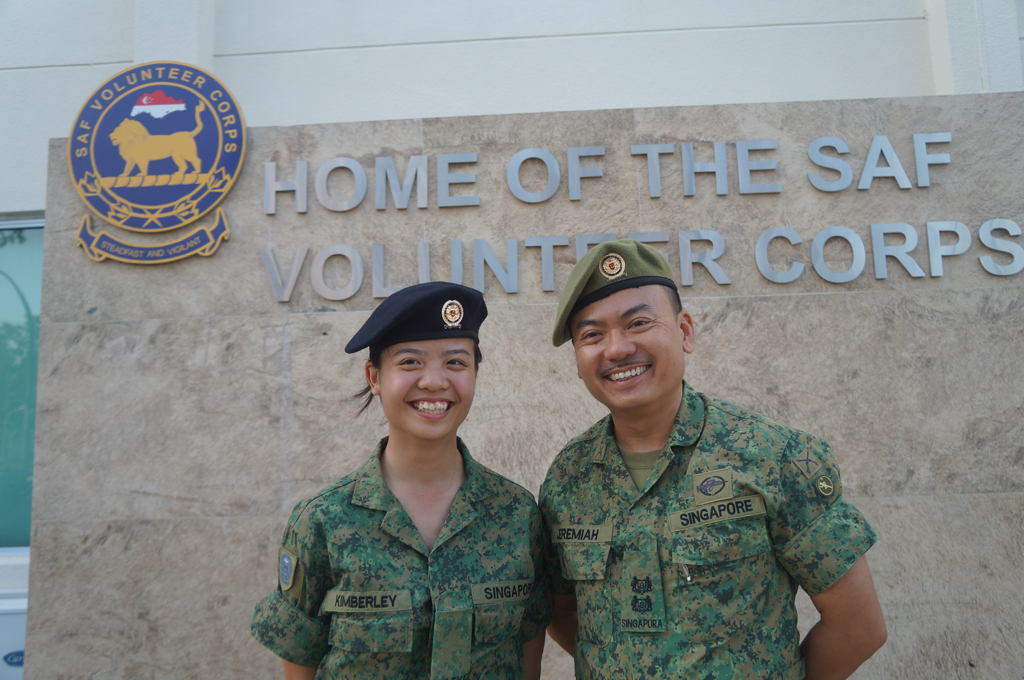 While most students were sleeping in the comfort of their homes during the March school holiday, one girl spent her time digging trenches in the forests of Pulau Tekong.
Kimberley Winona Jeremiah, a Diploma in Mass Communication student, took the road less travelled when she traded her everyday wear for green army fatigues. She was among 1,000 people who had applied to serve in the Singapore Armed Forces (SAF) Volunteer Corps, a scheme set up to allow Singaporeans and Permanent Residents to contribute to national defence.
Signing up as a volunteer was "the last thing" on Kimberley's mind, but the 19-year-old was inspired to volunteer as her father, Lieutenant Colonel (NS) Jeremiah Jonathan, had stressed the importance of Singaporeans contributing to a strong defence.
"I knew that I would not regret my decision because the only thing I was afraid of was just fear itself," she said. "Most of my friends were supportive, especially those in poly. But when I told my secondary school friends they were like, 'What on earth happened to you? Are you alright?'"
Kimberley was among the pioneer batch of 226 volunteers who received their service berets in June after completing their basic training. During their two-week basic training, the volunteers were taught how to handle and fire a SAR 21 rifle and attended a three-day field camp.
Kimberley said the "toughest part" of the training was not being able to bath after a long day in the mud and rain. "But I overcame it by not thinking too much," she added. Kimberley, however, had no problems adjusting to army food and said eating combat rations was the easiest part of her training. "I like eating them," she said. "Some of my friends found it gross."
The experience of firing a SAR 21 rifle also proved memorable. Even though the volunteers had participated in a simulation exercise in preparation for the actual shoot, the actual 'live' firing proved a different experience.
"When someone first fired the shot and I heard how loud it was, I wanted to run away," said Kimberley. But with her instructor's assurance, she calmed herself down and emerged as a marksman – a personal achievement she now bears with pride.
Kimberley and the inaugural batch of volunteers would spend a few more weeks familiarising themselves with duties required for one of the 17 vocations they would be assigned to.
Asked if she has plans to join the SAF as a regular after graduation, Kimberley replied: "I have no plans yet but if I were to, I think it'd be really cool to be sniper."