Quiet and reserved in the day, diva at night – that's the life of Integrated Events Management student Anderene Choo, a getai singer.
Once a stage for traditional opera and puppet performances, the getai has evolved to glitzy music concerts for singers and entertainers during the Chinese seventh-month Hungry Ghost Festival.
Anderene, whose stage name is Zhu Hui Zhen, does an average of 70 shows. She uses the money earned from the shows to support herself and helps with her family's household expenses, including her older sister's university education. Anderene sits down sits down with The Republican Post's Nabilah Lukman to talk about how she got started, the criticisms she had faced and her future plans.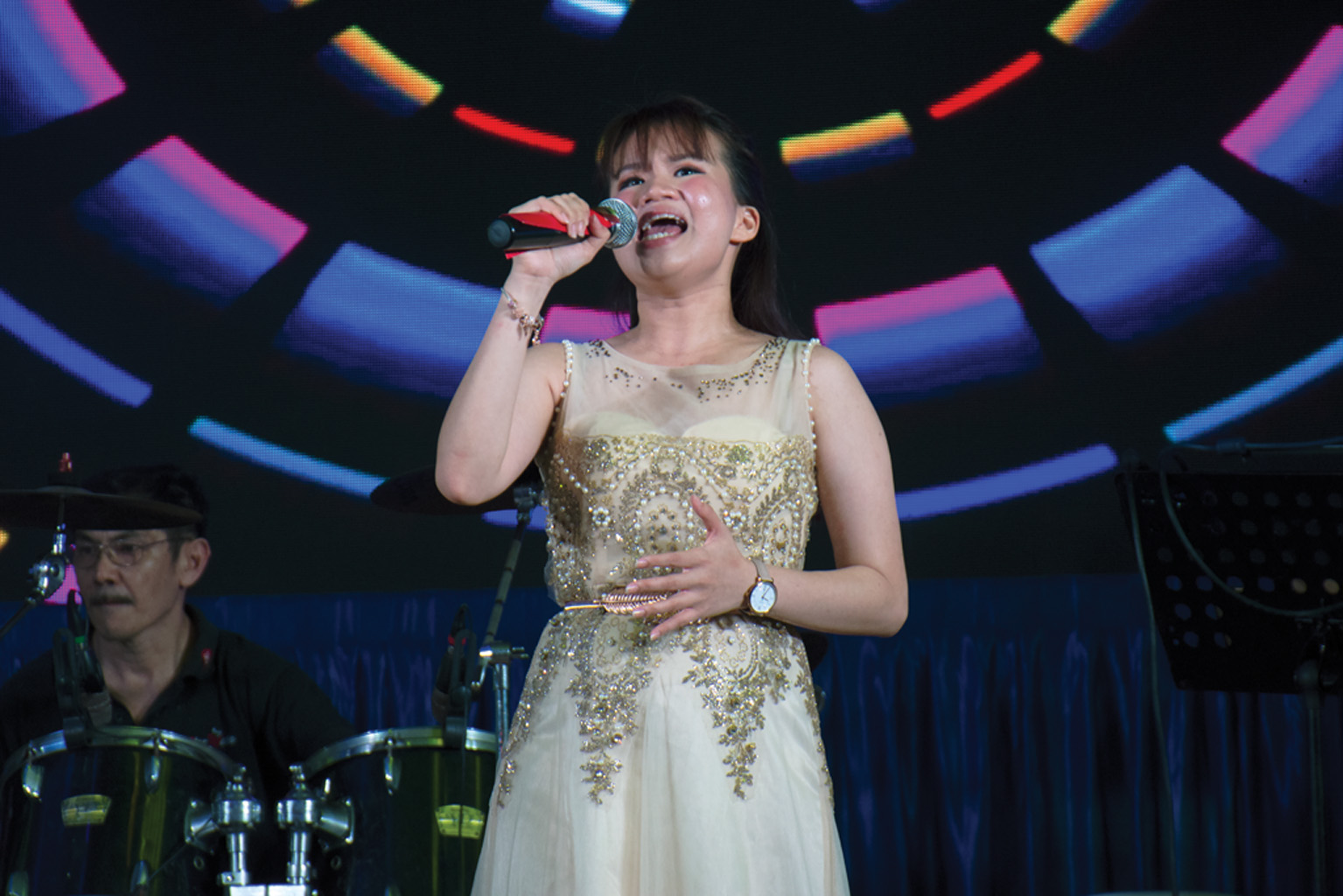 How did you start your getai career?
My friend introduced my current mentor Wang Lei to me when I was 14. He's a getai singer and actor.
From then on, he took me in as his disciple and started grooming me as a getai singer. He doesn't charge his students for teaching them how to sing; he believes that grooming us should come from the bottom of his heart.
What does a typical day for you look like?
Once I'm done with school, I rush home, have a quick shower and start doing my makeup. I usually prepare an hour-and-a-half in advance before my call time for my performance.
My mom will then send me over to the location. After the performance, I'll go home, remove my makeup and finish my remaining assignments if I have any.
Have there been any negative comments from others about your job?
I was mocked by my class last semester, because of my work. There were some things that my classmates could not accept – like how this isn't a "normal" occupation for students. Some of my classmates would even blast my performances that were uploaded on YouTube in class.
Back then, I felt so embarrassed and I didn't want to disclose my job to anyone in school, so I kept a low profile.
What are some untrue stereotypes about getai singers?
I actually did an interview with STOMP previously. There were a lot of comments online from people who don't understand getai. They have this impression that getai singers are "cheap singers" and stereotype us as "cheap women".
Since then, I feel like more people have changed their views about getai as they are more accepting of it. Now, I feel like getai is just a normal job, just that the difference is you work at night.
Other than dealing with criticism and struggling with your sleep schedule for school, are there any other challenges you face as a getai singer?
Weird people and harassment. A few nights ago, an uncle offered me a handshake while I was singing. He didn't let go of my hand and tried pulling me in his direction. It's quite common in getai to find people like these, but I'm glad my parents were around for me. They're like my security guards.
Have you experienced an unresponsive crowd?
Yes. Getai singers also perform at corporate events, like dinners or weddings. Some audiences are either unresponsive or drunk. During some Chinese dinners, I've had to sing in front of an audience that was drunk, and I hated it. Performing for them felt boring and my efforts on stage just seem useless.
Do you plan to do this long-term, as a profession?
I hope I can, but not till I'm very old. I believe there's an age limit as audiences prefer performers who are younger and much livelier.