On Jan 7, Republic Polytechnic's (RP) commenced its third and final day of Open House, which saw prospective students and their parents arriving at the campus as early as 10 a.m.
Although RP may be better known for its hard sciences such as engineering and applied science courses, it has also been attracting students in other courses such as those offered by its School of Hospitality.
SOH's Diploma in Restaurant and Culinary Operations (DRCO) for example, which is the school's youngest diploma offering, provides students with a holistic education on restaurant management.
Every year, the school showcases art made of different food such as chocolate last year. This year, the school featured marzipan, which was used to create a cake and little shapes like roses or pears. Visiting students could also have a hands-on experience to create their own marzipan treats.
"Since we want to give the students a hands-on experience, we chose marzipan because it was a trending food item in 2016 and although it takes longer to settle than fondant, it is tougher which makes it easier to handle," said Cyndi Tay, 18, a second year DRCO student.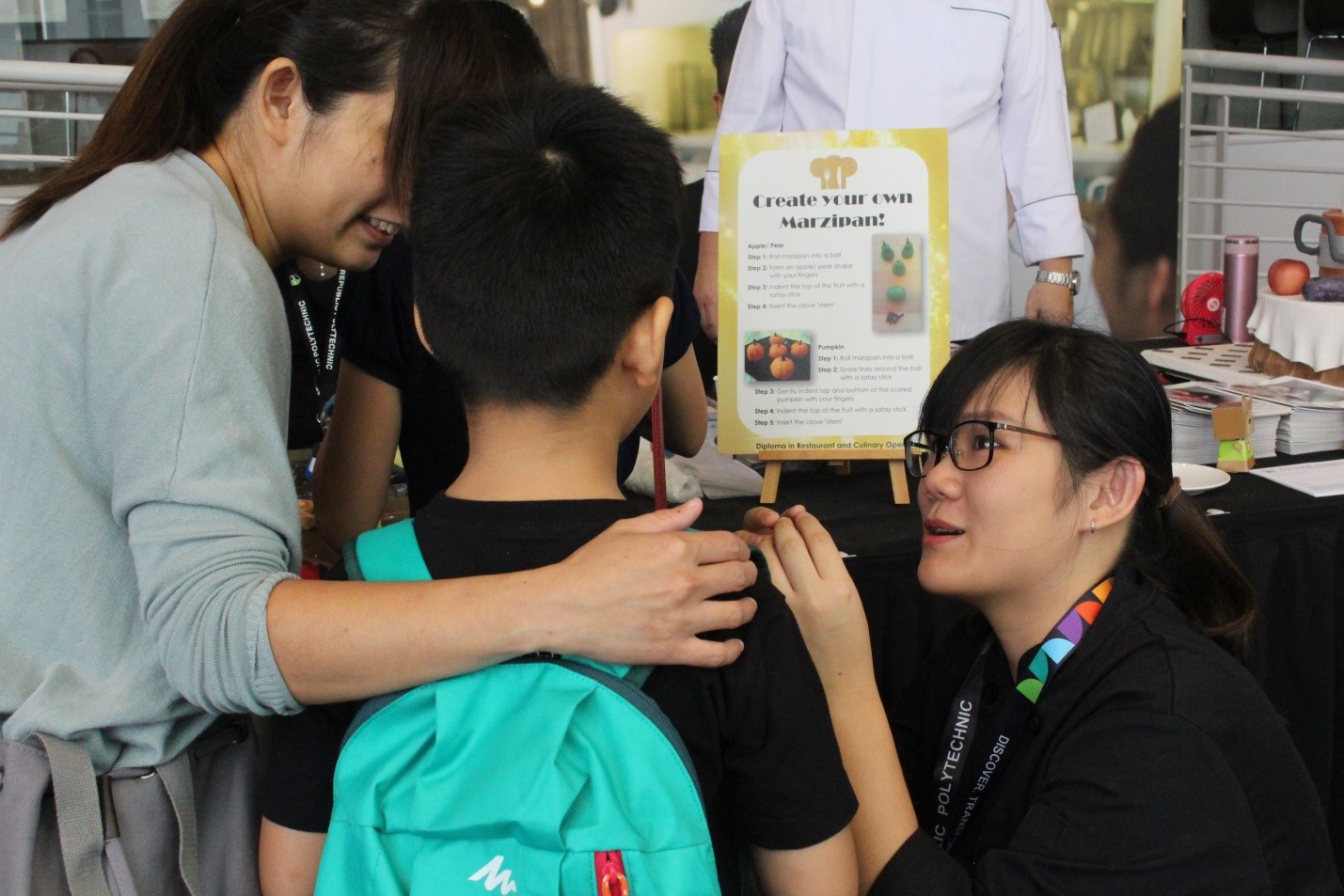 Interested students and their parents also spent a lot of time at the booth asking questions and gathering as much information about the course as possible.
Chong Choon Kit, 16 years old, Kranji Secondary School student has been very keen on the course and cooking ever since he first watched MasterChef and celebrity chef, Gordon Ramsay.
"I'm interested in fine dining. It looks interesting and I like the intricate way they prepare the food. This is definitely the course I want," he said.