Tipped to be the 'Don' of a gang with gladiator-like battles, a Singaporean teen began to realise that life had other plans for him.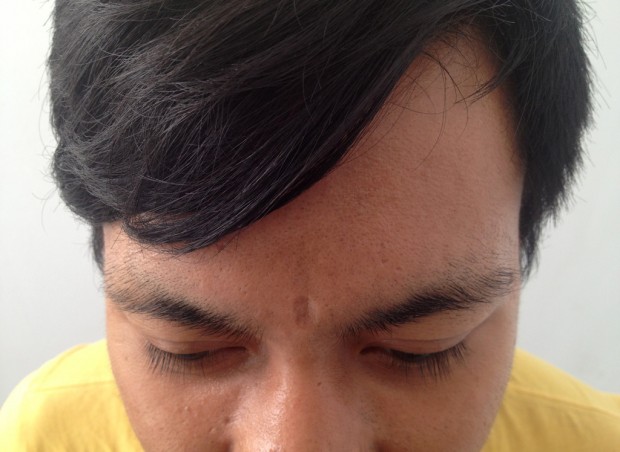 He brandished his 'sword' and waited with bated breath for his opponent to come charging at him. His comrades had fallen and left him all alone but he was not one to give up that easily. The fear that was present for the last few weeks leading up to this was finally gone. With one swing of his weapon, he slashed his opponent's face with amazing precision, a single line that ran from the right jaw to the left of the eye. He knew he had done his job and without further hesitation, ran across the area with his weapon still in hand, the blood of his opponent still dripping from it.
No, this was not a scene from Ridley Scott's movie Gladiator but an actual fight between two rival gangs right here in Singapore in 2006, with the 'gladiator' in the story being John (not his real name). The country might be a safe haven for many but for people like John, the streets were where he learnt how to fight for his life, living by the motto that "only the fittest will survive". Now older and wiser, he has settled into a simple life with a family in tow, but the memories of his gangster years remain fresh.
Modern Day Mafia

As I sat down with John at the back alley of his workplace, it was obvious that he was nervous and full of regret, with constant shifting of his eyes, bowed head and hushed tones whenever he answered my questions. "I was hated by many back in the day as rival gangs would keep a lookout whenever I went," he recalled. "Nowhere was safe in Singapore for me except Bedok, the territory held by my gang." It was a life he thought was perfect, filled with money, women and power.
John dropped out of school when he was just 15 and began job-hopping. He yearned for more money whilst doing less strenuous work and confided this in his 'kampung' friends, people who lived in his estate, and that was when they pulled him into their gang. It was a subset of a larger group but John's willingness to do anything and everything just so he could get paid made him rise up the ranks and eventually, into the main group itself. Slashing, stealing, money-laundering, pimping – he's done it all. He told me that he used to love the sickening crush of his enemy's bones and a trademark of his was to break their right arm so that they couldn't retaliate. When asked on what was the most serious injury he had caused someone, he merely shrugged, saying that he just usually slashed and ran away, not knowing what happened to the victim after that.
After five years in the gang, he was tipped to take over the reins as the leader but it all came crashing down when he got arrested in January 2007. He said: "It was nearing the end of a fight when I accidentally stabbed a rival member in the chest. After that, everything was just a blur to me and not even the sirens of the police car made me come to my senses." It was then that he realised that he had just taken two lives – the guy whom he had killed and his own, knowing that it will never be the same again.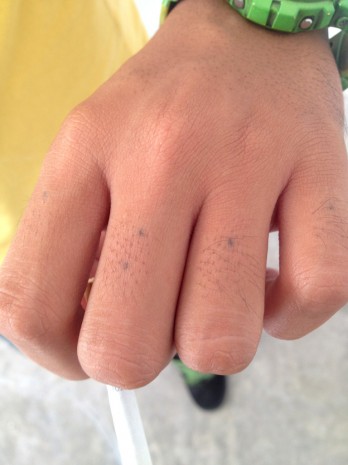 A Clean Slate
It was in prison that he decided to turn over a new leaf although it was hard initially. "I had to endure taunts as rioting with dangerous weapons was a crime that the inmates thought 'soft'. I was introduced to the Quran (Islam's holy book) and would read it just to forget everything that had happened, with the aid of the prison's religious cleric."
More than his gang activities, John holds a deep regret about disappointing his mum, from whom he kept his past a secret right up to the arrest.
"I didn't know what he was doing," said John's mother, 56, as she covered her face to hide her emotions. "He gave me money every month and when I asked him where he got the money from, he would just say that he was working so the moment when the policemen called and said John was arrested, my heart sank. It was so hard to see my son at court, handcuffed, and knowing that I couldn't see him for the next three years. The only thing that I said when he was about to go in was to repent and bring himself back to God, and I'm glad he listened."
After finishing his sentence of three years and three strokes of the cane in 2010, John set about trying to turn his life around. He began looking for jobs but found the going tough due to his criminal record and low education. After eight months and 12 job applications, he was employed as a mover for a furniture company. It was there that he met his wife, then a 21-year-old girl by the name of Suhaila. Initially afraid of the reaction he would get by telling her about his past, John decided to open up to her when he realised he was serious about her. Suhaila recounted the moment he told her: "I was so shocked obviously and I began to think how my parents would react to my boyfriend being an ex-convict. But after talking to him and knowing that he really wanted to change for the better, I decided to give him a chance and thank God I did."
Suhaila said John had all the qualities she was looking for in a man and eventually, even her parents were won over.  "After countless meetings with him, they knew that he was serious in being my only one. It helped that he's such a joker, which made my dad love having him around," she said with a laugh.
John and Suhaila have now been married for close to two years and are the proud parents of a one-year-old girl. Even though they are living in a cramped two-bedroom flat in Bedok, the family is happy but John is eyeing a bigger house. With another baby on the way and a recent promotion to assistant manager at the furniture company, John wants his family to live comfortably and that is his new aim in life. The tattoos and scars on his body are a constant reminder of the different life he once led, but he's determined not to let that affect him. He said: "If you keep letting your past pull you down, you only have yourself to feel sorry for. Make something out of your life and with your family beside you, nothing is impossible."
This is an edited version of an article written by a final-year Diploma in Mass Communication student for a feature writing assignment in August 2013.