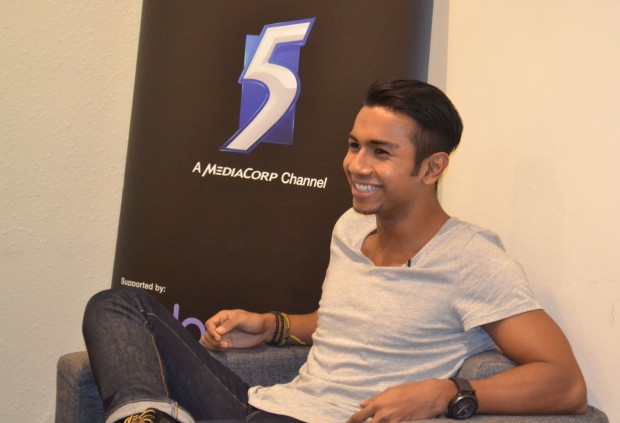 Singapore Idol winner and The Final 1 judge Taufik Batisah speaks to the Republican Post about his musical success, learning experiences and what it's like on the other side of the judging panel.
None of us had interviewed a celebrity before and so the tension in the room was palpable as the team waited for Taufik Batisah, Singapore's most popular Singapore Idol alumni. 20 minutes later than our scheduled time, he suddenly appears, with his manager and a Mediacorp staff in tow. Wearing a big smile, a simple grey t-shirt and jeans, he greets everyone warmly.
As Zack, our editor introduced himself, Taufik notices his skater shoes and says: "You skate too? I like you already!"
The atmosphere lightened immediately as Taufik broke the ice with friendly banter about skateboarding great Rodney Mullen and how much he loves skating. Chatty with a boyish charm, it is easy to see why he has die-hard fans. In an industry full of fleeting successes, Taufik Batisah has remained relevant to fans, the bulk of whom were pre-teens when he won Singapore Idol in 2004. The 31-year-old has topped local music charts for weeks and has a Twitter following of over 56,000 'Fiknatics'. Now a judge on The Final 1, he reflects on the fulfilment he gets through being a mentor to the contestants.
''It's been an eye opener for me. To understand how other aspiring artists think and feel, to be in the position that I was before. It has been very fulfilling for me, to be able to help and mentor them…'' says Taufik who graduated from Singapore Polytechnic with a Marine Engineering Diploma.
In a wide-ranging interview, Taufik spoke about his music, winding down after a long day and advice to students thinking of dropping school to pursue their interests. To which he said: "If you can afford to go to school, you better put your mind into it and really strive and do well because as cliché as it sounds, you need something to fall back on. Academics are important, and so is your passion so you've got to create that balance for yourself."
Nearly 45 minutes into his chat with us, his manager indicates it is time to go – Taufik is heading for rehearsals and a live show that night. But he is happy to take a few more questions and to pose for pictures with the team. He leaves just as he comes – with a wide smile and a genuine appreciation for the work he does and for people he meets. Quite the idol we think.