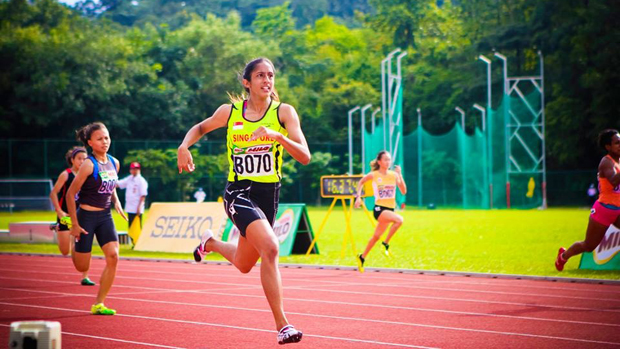 Spectators will have free admission to half of the 36 sports at next month's South East Asian Games. Here are three sports you can catch the action and support Team Singapore for free:
Athletics
When: June 6 to 12
Where: National Stadium
There are 46 track and field events, ranging from the blue-ribbon 100m race to pole vault and the marathon. Shot put star Zhang Gui Rong will go for her fifth consecutive gold but all eyes will be on Republic Polytechnic's very own Shanti Veronica Pereira as she seeks to be crown the fastest woman in the region by winning the 100m race. Singapore will field 73 athletes in athletics and they will be hoping to improve Singapore's haul of two golds, three silvers and three bronzes in 2013.
Hockey
When: June 6 to 13
Venue: Sengkang Hockey Stadium
Malaysia has been dominating the sport for decades, winning every gold medal in the men's competition in the history of the Games except in 1973 when Singapore took the title. The Singapore's men team hopes to repeat the feat on home soil, with 10 of its 18 members training full-time since July, last year. For the women's team, they are aiming for a place in the final and the last time Singapore won a gold medal in hockey was in 1993 when Singapore last hosted the Games.
Sailing
When: June 6 to 14
Venue: Marina Bay/National Sailing Centre
Set to be the largest sailing regatta in SEA Games history, 20 gold medals are at stake and Singapore should be in medal contention for many of the events. In the last edition of the games in Myanmar, Singapore came out tops winning five gold medals. Those who do not want to make the trek to the National Sailing Centre in East Coast can also catch top class sailing action at Marina Bay area where keelboat match racing will be held.
For free admission events, spectators will be admitted on a first-come first-served basis, subject to venue capacity. Admission of spectators will commence one hour before the competition starts.