With a new year comes a fresh start, new opportunities, and more options to kickstart it all. Ring in the new year with some of these five spectacular yet affordable events picked out just for you:
1. Marina Bay Countdown 2016


(Photo: Marina Bay Countdown Official website)
Singapore's leading countdown party gets bigger every year.  The most anticipated countdown of the year will include many exciting activities along Marina Bay.
The "Explosion of Colour" at the Fullerton Hotel will combine light and colour with a digital art showcase that looks ahead into a vibrant, dynamic new year. Be enthralled by a myriad of free programmes at the Esplanade – including music performances, roving acts and craft workshops that culminate in a spectacular New Year's Eve countdown at Marina Bay.
For this major countdown event, members of the public get to write their dreams and wishes for the New Year on some of the 25,000 plastic spheres to be distributed around Marina Bay. To top it all off, revellers will be treated to a dazzling display of fireworks to welcome the New Year.
Visit http://www.marinabaycountdown.sg/ for more information. You can also stay updated with this event via Facebook, Instagram and YouTube using #mbsc2016.
2. Clarke Quay New Year's Street Party 2016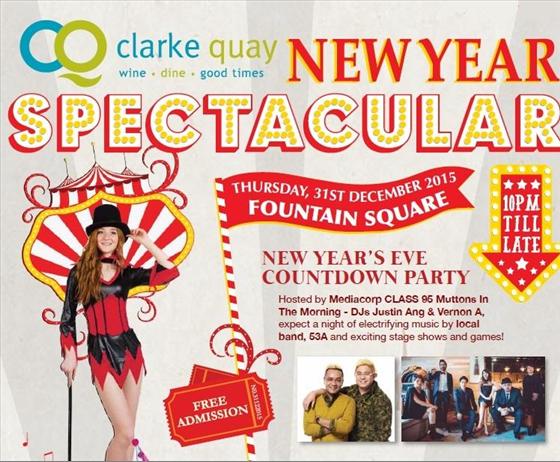 (Photo: Clarke Quay Official website)
This street celebration brings nightlife to a whole new level with live music and various street performances.
A highlight will be the event's hosts – MediaCorp's Class 95's popular Muttons in the Mornings DJs. Definitely a great way to spend the beginning of a new year – with good music, amazing acts and funny hosts.
To make things better, the street party is free. If you are looking for a fun yet relaxing way to celebrate a new year, this is definitely the pick for you.
More information at: http://www.clarkequay.com.sg/specials/cq/nye
3. Siloso Beach Party 2016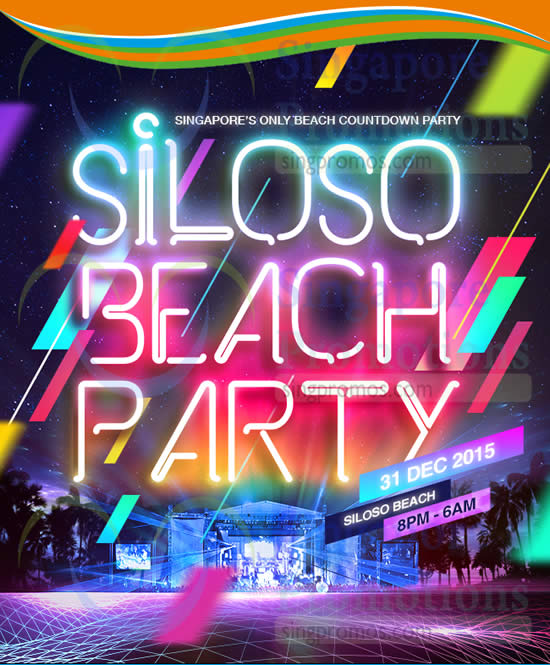 (Photo: Sentosa Official website)
This is yet another one of Singapore's biggest and most well-known countdown parties.
If you are a die-hard fan of DJ Don Diablo and you are not afraid to splurge a little, you can look forward to the ultimate New Year's beach party in Singapore. Priced between $50 and $80, this celebration will get you grooving to 12-hours of non-stop electronic dance music and having the time of your life.
More information at: http://www.sentosa.com.sg/en/silosobeachparty/
4. MediaCorp's Celebrate 2016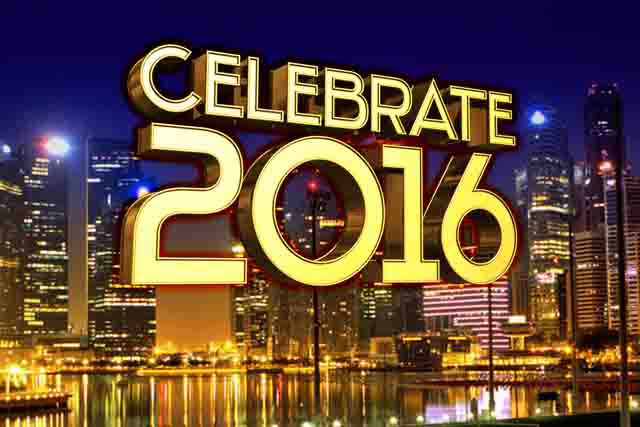 (Photo: Sistic Official website)
Have you always wanted to catch Adam Lambert live in Singapore? Here's your chance to sing along to some of his greatest hits live while celebrating the end of our Golden Jubilee year.
In addition, performances from Taufik Batisah, Inch Chua, Gareth Fernandez & The Momma Shop, THELIONCITYBOY and finalists from The Dance Floor will definitely make it a night to remember.
For more information, visit http://www.sistic.com.sg/events/cele1215
5. Christmas and New Year Foam Party Countdown 2015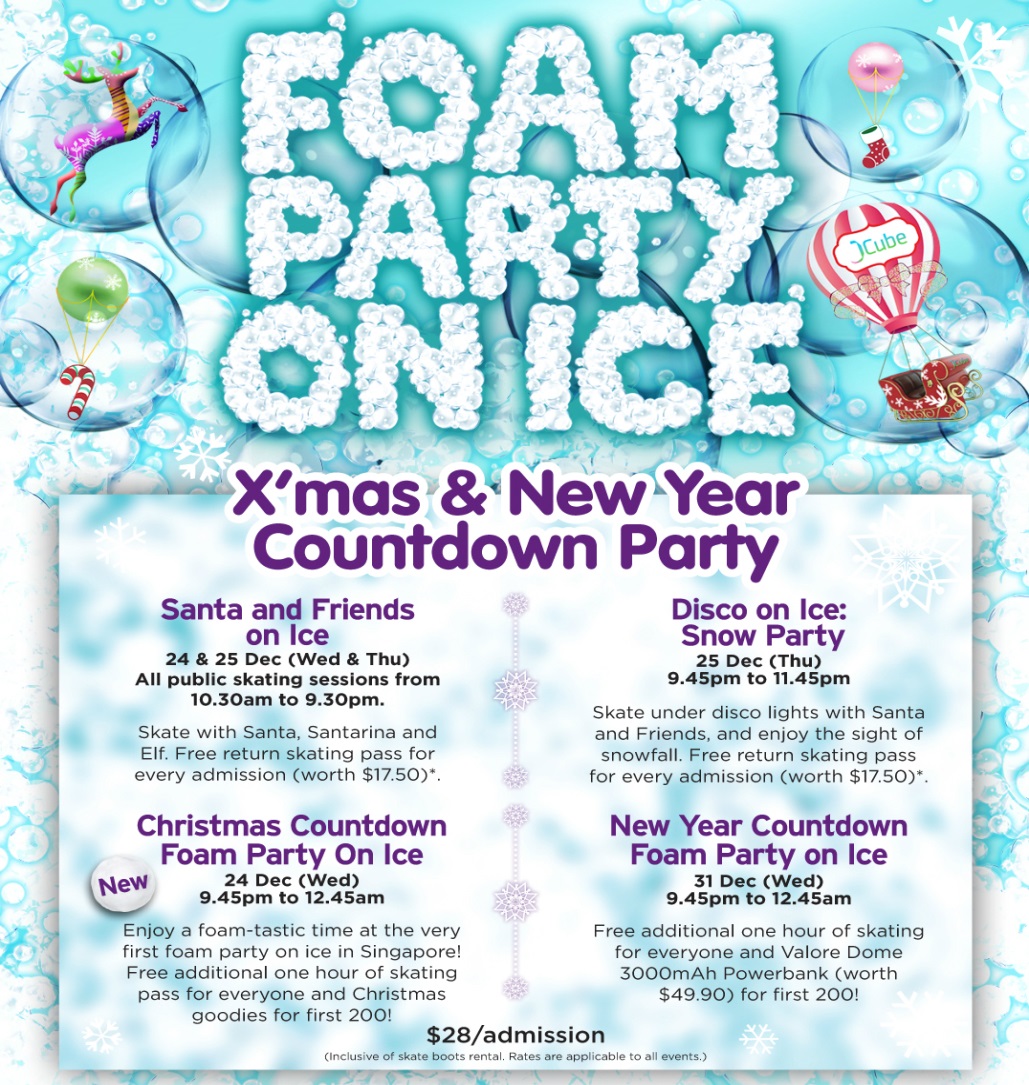 (Photo: The Rink Official website)
For those of you who are still in the Christmas spirit on New Year's Eve, The Rink's countdown party is the one for you.
Bask in three hours of fun-filled foam partying while ice skating. This might just be the White Christmas you have always dreamed of.
Tickets are priced at $28.
More information at: http://www.therink.sg/happenings/events