Cristiano Ronaldo who? Lionel Messi who? Not knowing these names may be unthinkable now, but once upon a time, Ronaldo and Messi were invisible on the football fan's radar. It all changed with their raw performances in the 2006 World Cup in Germany.
More often than not, it is at the FIFA World Cup where boys become men and men become superstars and at in this year's edition in Brazil, numerous talented players are looking to do just that. DEEPANRAJ GANESAN picks out 10 youngsters who are set to dazzle the crowds and make a name for themselves this June.
Erik Durm
Age: 22
Club: Borussia Dortmund
Nationality: German
Position: Full Back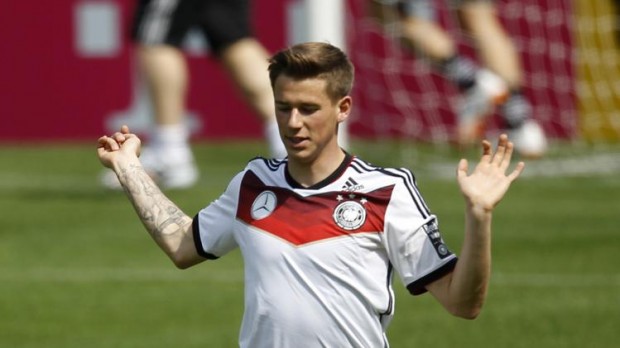 Most players grow up training in their position, working on techniques specific to their roles and then putting it to use when they are established players in the first team. But for Germany's rising star Erik Durm, things worked out differently. Prior to joining Borussia Dortmund, Durm was a striker plying his trade in the German second division for FSV Mainz 05. There, he struck 13 times in 33 appearances over two seasons. After his move, however, Dortmund head coach Jurgen Klopp noticed a few things in Durm's play and advised him to try out as full back. Given a debut in the first team this season due to injuries to regular Dortmund fullbacks Łukasz Piszczek and Marcel Schmelzer, Durm has not looked back.
Having cemented his place in the Dortmund line up with impressive and cultured performances throughout the season, it was no surprise when Germany coach Joachim Loew called up Durm into the national team for the World Cup. Making his full debut for his nation in a pre-World Cup friendly against Cameroon, the left back did not look out of place amongst his more illustrious colleagues like Mesut Ozil and Per Mertesacker. With terrific pace and great balance in attacking and defensive awareness, Durm could follow in the footsteps of Philip Lahm and continue Germany's conveyor belt of world class full backs.
Adnan Januzaj
Age: 19
Club: Manchester United
Nationality: Belgian
Position: Winger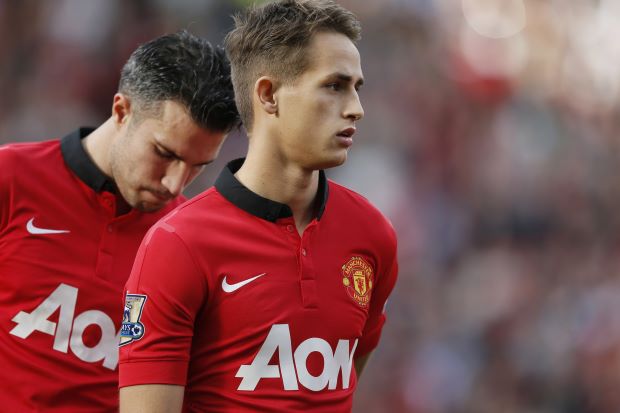 Fans of the English Premier League would have seen the rise of Manchester United's latest wonder kid Adnan Januzaj. The young Belgian's rise has been one of the rare lights in what has been a bleak season for the Old Trafford outfit. Blessed with impeccable dribbling ability, the left-footed starlet is currently the best paid youngster in the world with his £30,000-a-week salary. After hitting headlines for a match-winning performance where he scored two goals against Sunderland in the league, Januzaj's national allegiance was a much talked-about topic. Targeted by England for a future place in its national squad, he picked Belgium despite also being eligible to represent Albania, Turkey, Serbia and Kosovo. His call-up to the Belgian national team, with its abundance of experienced players, came as a surprise.
Januzaj has scored four goals in 24 league appearances since making his debut in the Community Shield in August. Although not certain of a starting place in Brazil, Januzaj will hope to make a similar impression much like the one he has made at Old Trafford. As Ryan Giggs, one of the most celebrated players in the world, put it: "He floats with the ball effortlessly. He is just one of those players you love watching."
Ross Barkley
Age: 20
Club: Everton
Nationality: English
Position: Attacking Midfielder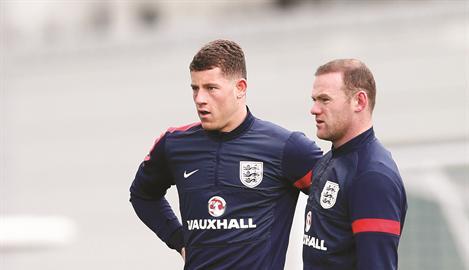 The lesser known club from Merseyside, Everton, punched above their weight to finish just outside the top four in the EPL. One of the main reasons for that was 20-year-old Ross Barkley. Instrumental to the side this season, Barkley's contribution was justified with numerous Man of the Match awards. The attacking midfielder also has an appetite for the extraordinary. A 30-yard belter against Manchester City and a stupendous solo goal against Newcastle United after running from his own half are testament to Barkley's immense talent. Goals against Arsenal and Manchester City also added the hype around him as a man who delivers in the big games. But nothing comes bigger than the FIFA World Cup and the question of whether Barkley possesses the experience to compete on the grandest stage of all lingers. However, it's worth noting that the same doubt was cast when England took to the field during the 1990 FIFA World Cup, only for a 23-year-old Paul Gascoigne to set the world alight with his performances.
On the international stage, Gascoigne was pretty much a rookie like Barkley would be in Brazil. With main man Wayne Rooney looking a shadow of his old self, it remains to be seen if England boss Roy Hodgson will thrust Barkley into the starting line-up. But if his Man of the Match performance against Ecuador in a warm up game for the World Cup was anything to go by, then Barkley is set to not bark, but roar in Brazil.
Juan Quintero
Age: 21
Club: Porto
Nationality: Colombian
Position: Attacking Midfielder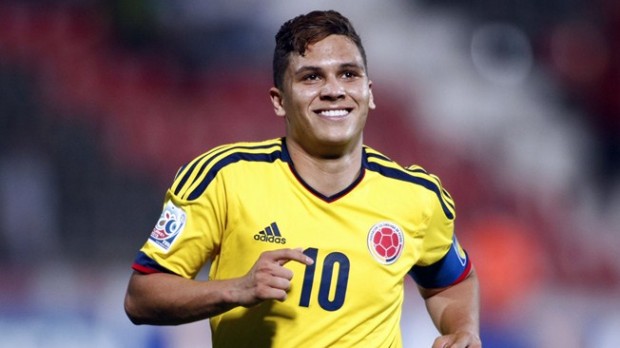 In what has been one of the saddest moments before the World Cup kicks off in Brazil, Colombia announced that Radamel Falcao could not complete his recovery from injury in time to feature in the South American squad. The new hit the country hard, especially with Falcao netting nine goals in 12 games during qualifiers. Pressure will be on whoever comes in to take the striker's spot, but with ready ammunition provided by a certain Juan Quintero, replacing the goal machine may not be that impossible after all.
Quintero was first noticed by the football world during the 2013 FIFA U-20 World Cup in Turkey. A move to FC Porto in Portugal followed after his impressive performances. Since then, the nimble attacker has been earning plaudits and even drawn comparisons for his similar dribbling style to Lionel Messi. Quintero never shuns possession and often receives the ball from deep to orchestrate play from midfield. Linked to big money moves to Manchester United and Barcelona amongst other top clubs, Quintero will be looking to put in a good shift in Brazil to earn a dream move to a big club. But at the moment, the young player must be focused so as to fulfill the dreams of millions of Colombians.
Mateo Kovacic
Age: 20
Club: Inter Milan
Nationality: Croatian
Position: Central Midfielder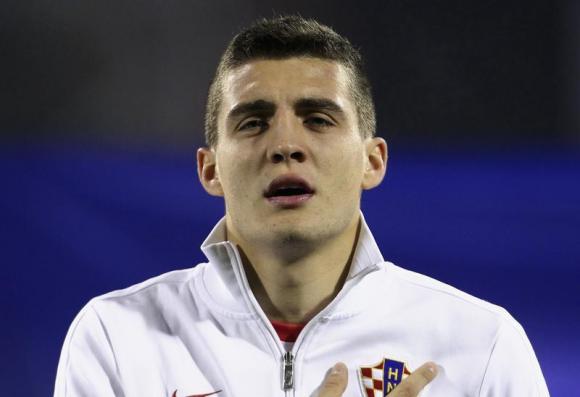 It is one thing to inherit the no.10 jersey at a club like Inter Milan where it has been worn previously by the likes of Zlatan Ibrahimovic and Wesley Sneijder, but it's a whole new thing to do it as a fresh-faced 19-year-old new signing. But that was exactly what Croatian wonder kid Mateo Kovacic did. The playmaker also has the honour of making his Champions League debut against Real Madrid aged just 17 with Croatian club Dinamo Zagreb. With the club, Kovacic won two domestic league titles and two Croatian Cup titles before making the big move to Inter Milan.
With the likes of Luka Modric and Ivan Rakitic in midfield, Kovacic will face a fight to feature in coach Niko Kovac's first team plans. But with injured veteran Niko Kranjcar out of the tournament, Kovacic could start in the deep-lying playmaker role.
If anyone could mix it with the stars, it is Kovacic, as he has proved at Inter. The starlet held his own in the starting line up at the Italian club, even winning the club's 'Revelation of the Year' award for his mature performances during the season. With Croatia facing Brazil in the first game of the 2014 FIFA World Cup, Kovacic will have a perfect opportunity to personally announce himself to the world.
Bruno Martins Indi
Age: 22
Club: Feyenoord
Nationality: Dutch
Position: Centre Back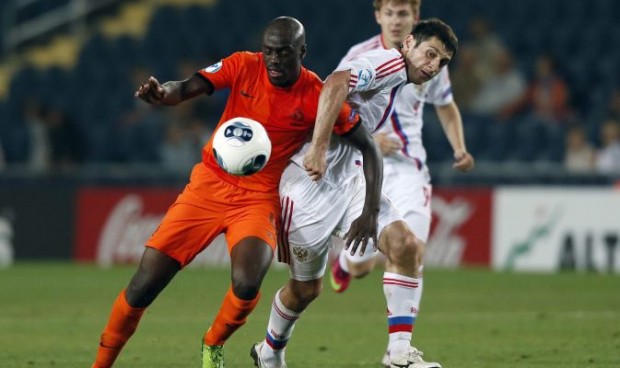 Armed with a ferocious attack led by Robin Van Persie, Wesley Sneijder and Arjen Robben, Holland is a side to be feared. The criticism, however, has been about the young back four that Dutch coach and incoming Manchester United boss Louis Van Gaal is set to trust in the tournament. A pivotal part of that back four is 22-year-old Bruno Martins Indi. One of the main members of a Feyenoord team that came within four points of eventual champions Ajax, Martins Indi is predominantly a centre half but can also play at left back. Known for his powerful presence, Martins Indi is equally comfortable with the ball at his feet, a trait possessed by outgoing Manchester United and England defender Rio Ferdinand, making him the archetypal "ball-playing centre back". Since Van Gaal's appointment at Old Trafford was confirmed, the English media have been talking up the possible move of Martins Indi to Manchester United. It is no surprise given that the defender is a personal favourite of the manager. As he described his relationship with his coach to The Observer, he said: "I think I click very well with Van Gaal. But I do it without sucking up to him, honest!" With Holland having to face Spain in their group opener, Dutch fans would be pinning their hopes on Martins Indi to click well with an inexperienced backline.
Julian Green
Age: 18
Club: Bayern Munich
Nationality: American
Position: Winger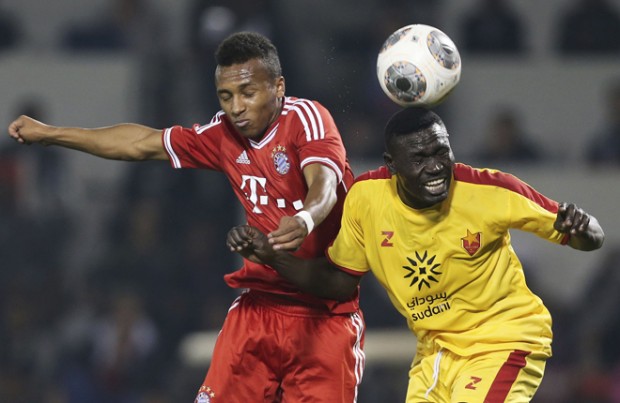 USA national team coach Jurgen Klinsmann sprung a major surprise when he omitted former Everton and Bayern Munich player Landon Donovan from the final 23. The LA Galaxy player currently has 57 goals for his nation, more than any player to have played for the United States football team. Taking the place of the 32-year-old veteran is Bayern Munich's 18-year-old forward, Julian Green. The youngest on this list of talented rising stars, he could be the USA's secret weapon. Playing as a right winger for Bayern Munich's youth side in Germany's third division, Green netted 15 goals in 23 appearances. The American's form even earned him a Champions League appearance, coming on for Mario Goetze in the latter part of a match.
Not the tallest of players, the 5'7″ attacker has the ability to use his speed and trickery to beat players with ease. Even the Americans have not heard much about Green prior to his call up, but it is this unfamiliarity that could aid Green in Brazil. Left unmarked and underestimated, the speedy player can wreak havoc. With Portugal and Germany awaiting, Green will need to perform if his nation have any chance of progressing beyond the group stage.
Antoine Griezmann
Age: 21
Club: Real Sociedad
Nationality: French
Position: Winger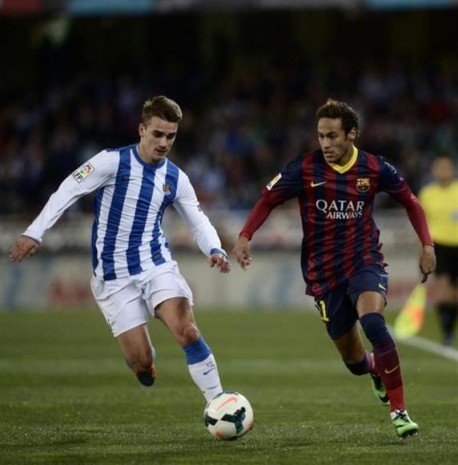 With news that Franck Ribery is definitely out of the World Cup, most France supporters have all but given up hope on their chances in the tournament. Except those who have seen the Bayern Munich star's likely replacement, Antoine Griezmann. The Real Sociedad winger is similar to Ribery in terms of style and has been courted by Arsenal and a host of top English clubs. A fine performance in the World Cup would also mean that interest in Griezmann will heighten. Griezmann adds a goal threat having found the net 20 times in 49 appearances this season and like Ribery, he has a knack of cutting inside and then striking with his favoured left foot. The winger's main strength however, is to take up good positions on the field, a result of his excellent movement. In the 2006 World Cup, Ribery was the breakout star as France reached the final. But the star's injury could prove to be a blessing in disguise for Les Blues if Griezmann ends up taking the world by storm in Brazil.
William Carvalho
Age: 22
Club: Sporting Lisbon
Nationality: Portuguese
Position: Defensive Midfielder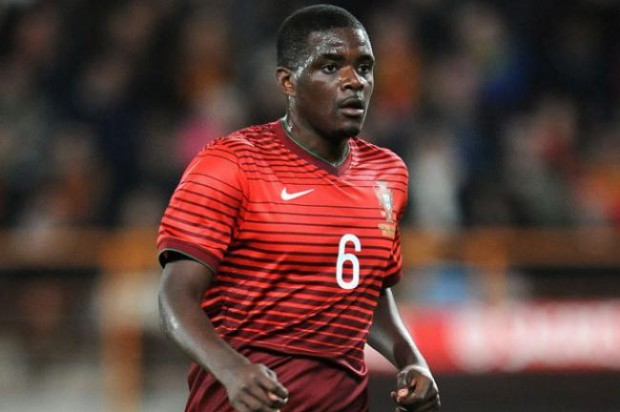 At the 2014 World Cup, Cristiano Ronaldo and Luis Nani will lead the Portuguese line against Germany, USA and Ghana in the group stages. Products of the Sporting Lisbon academy, both players have developed into two of the best players in the current Portugal team. Behind them, sitting deep in midfield and breaking up play will be current Sporting Lisbon star, William Carvalho. The powerhouse midfield destroyer is one player being chased by Manchester United to beef up their weak midfield. With the form he showed last season, it is no surprise that one of the best clubs in the world is chasing Carvalho.  The defensive midfielder was a pivotal figure for his side as Sporting Lisbon finished in the top two this season, dislodging Porto to third.
The tall and physically strong player adds dynamism and steel to the team which contains numerous flair players like Moutinho, Ronaldo and Nani. Carvalho not only protects the back four, but his ability to spring passes together is a trait lauded by watchers of the Portuguese league. With strong rumours already circulating of a move lined up to Manchester United after the tournament, fans of the Red Devils will be looking to see what the hype about the midfielder is all about. For the player, the World Cup is a chance to impress and show that Sporting Lisbon does not just produce twinkle-toed geniuses but midfield warhorses as well.
Bernard
Age: 21
Club: Shakhtar Donetsk
Nationality: Brazilian
Position: Winger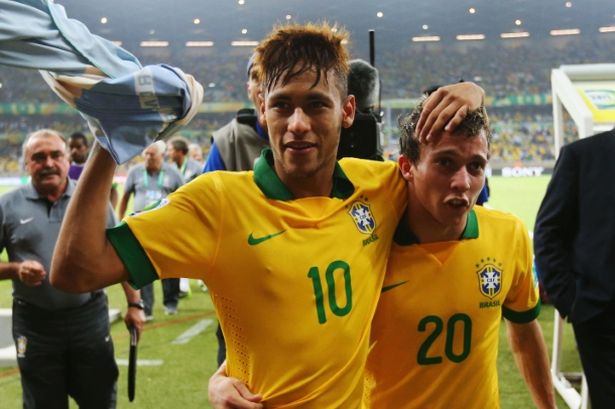 In Brazil, all eyes will be fixed on Neymar when the Selecao take to the field. But in every kingdom where there is a king, there is a prince. Step forward, Bernard. When Brazil coach Luiz Felipe Scolari announced his squad, there was disappointment amongst many Brazilians, with stars like Kaka, Ronaldinho, Lucas Moura and even Liverpool favourite Phillipe Coutinho left out of the final 23. Instead of relying on the tried and tested playmakers, Scolari opted for the 21-year-old Bernard. The fact that Bernard was chosen over the players that have set alight every pitch they have set foot on, speaks volumes about the Shakhtar Donetsk player's talents.
Able to play behind the striker as a no.10 or out wide on the wings, Bernard brings versatility and dynamism to the Brazil midfield. But, based on his performances for Shakhtar Donetsk, Bernard is most comfortable on the left wing, which gives him the chance to cut inside and fire away with his right foot. The nimble player's low centre of gravity also allows him to ghost past players effortlessly. With the pace and energy he brings on to the field, Scolari will be hoping to use Bernard as an impact substitute in the later stages of the game. He will wait for his opportunity on the bench, but if given the chance, expect Bernard to claim the throne.