Whether you are having online classes or working from home, you are bound to want to make your home office environment conducive. Many have begun sharing their aesthetically pleasing desk spaces on social media platforms, specifically showcasing their custom mechanical keyboards.
New to the hobby this year is 21-year-old Samuel Pang, a Republic Polytechnic student. After testing his typing speed, he noticed that he did not like how the keys felt or sounded as he hit each keycap on his generic pre-built gaming keyboard.
This is when he decided to look into making his own fully customised keyboard from scratch, from switches to keycaps to the keyboard case. Samuel's main source of research has been YouTube, especially videos from one notable YouTuber 'Glarses' who often posts informational keyboard reviews.
One's preferences when it comes to building a keyboard can vary in so many ways. For example, Samuel noticed that some keyboard builders even choose to use a mix of different types of switches to change the feel of certain keys.
"It's about finding the right fit and feel for you," he said.
While Samuel has yet to build his own keyboard, explaining that the biggest challenge in the hobby would be the financial aspect of it, he said he has "everything in a cart waiting to be checked out as soon as the paycheck comes in.''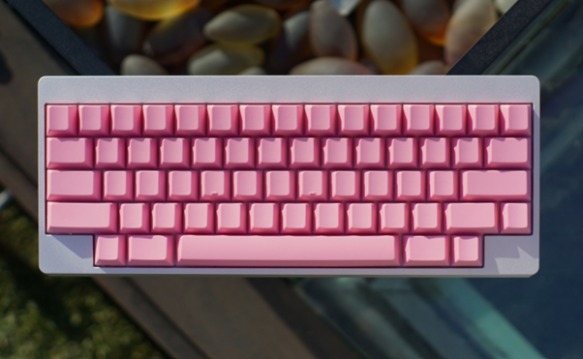 Blank keycaps are another unique keycap type that enthusiasts are exploring. (Photo: Instagram@kbwarriors)
Daniel Miller, a 23-year-old student, first discovered the hobby in 2019, before it gained popularity. Whenever Daniel had to go to school for classes, he would even bring his custom keyboard along with him so he could type comfortably in the classroom.
'I LOVE TINKERING'
When asked about his reason for diving into this hobby, he said: ''I love tinkering with things and as someone that spends a lot of time in front of my computer and typing away on my keyboard, I figure I might as well spend some money to make my experience typing in front of the keyboard nicer.''
Daniel has researched endlessly on the various components of a keyboard, searching for the best quality parts. He uses YouTube as a main source of information, but also turns to Reddit and even Twitch streams to see how others build their keyboards.
While some might shy away from the hobby because of the high cost, Daniel is one of the enthusiasts who does not mind splurging on this. Currently, his most expensive purchase was a S$340 keyboard case made from CNC aluminium. He does not plan on stopping there as he hopes to eventually upgrade to a $500 premium keyboard case.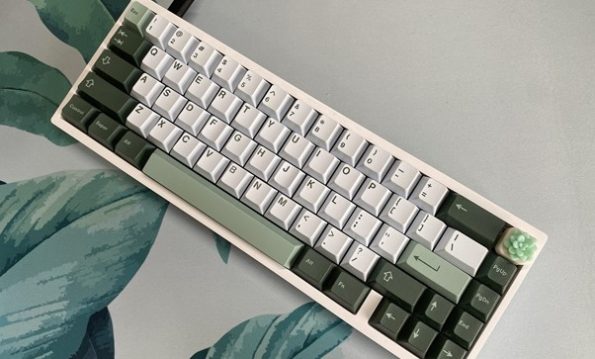 Daniel Miller not only works on making custom mechanical keyboards for himself, but for others as seen from this keyboard he put together for his girlfriend. (PHOTO: Daniel Miller)
Most keyboard products are sold through a limited time period called 'group buys', in which only limited quantities are mass-produced. This means that the price can end up being higher than generic pre-built keyboards.
Additionally, with limited time group buys, the wait can be much longer, typically going up to a full year to wait for manufacturing and shipping.
THE KEY TO PROFIT
Keyboard components can end up reselling for much more than the retail price due to the limited quantity and demand as many enthusiasts may have missed out on the initial group buy.
When Daniel upgraded to a better keycap set, a buyer bought his old set for almost twice the price as it was from an older group buy. He then spotted the buyer reselling it for an extra S$100 on top of that.
Despite the high prices, Daniel reassures people that there are still ways to make a keyboard at a low cost.
"With more people joining this hobby, the growing interest in certain products means that manufacturers are releasing similar products at a lower cost," he explained.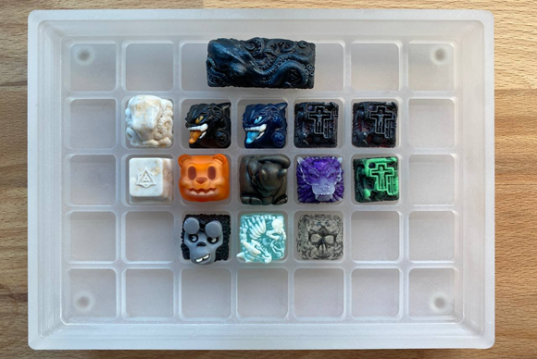 Daniel Miller enjoys collecting various artisan keycaps, with the dark octopus keycap being his favourite for the 'Enter' key. (PHOTO: Daniel Miller)
Daniel also collects artisan keycaps, which are special singular keycaps meant to spice up an otherwise basic keycap set. These can range from S$80 to S$100, with all sorts of styles available.
Daniel suggests doing a lot of research.
"There are many variables to building a keyboard, and to find out what you might like, the best way is to watch videos online where people either review the product or have a sound test of them typing which may give insight into what your specific tastes might be."
Other keyboard enthusiasts have taken to social media to share their knowledge with beginners. Alex Min Khant, 23, is one such person.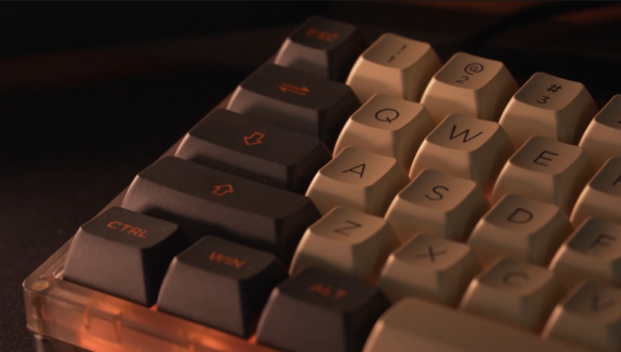 Alex Min garners online views by posting videos showcasing various keycaps and switches for his viewers. (PHOTO: Alex Min Khant)
Alex regularly posts videos about custom mechanical keyboards, with his main platform being TikTok. He often posts content showcasing different types of switches, keycaps and keyboard cases, to help beginners figure out what they should start with.
Overall, the hobby allows for detailed customisation, down to each tiny part within a key switch.
For those interested in beginning the custom mechanical keyboard journey, it helps to check out one of the many keyboard enthusiasts, like Alex, who share insightful information about the hobby online.