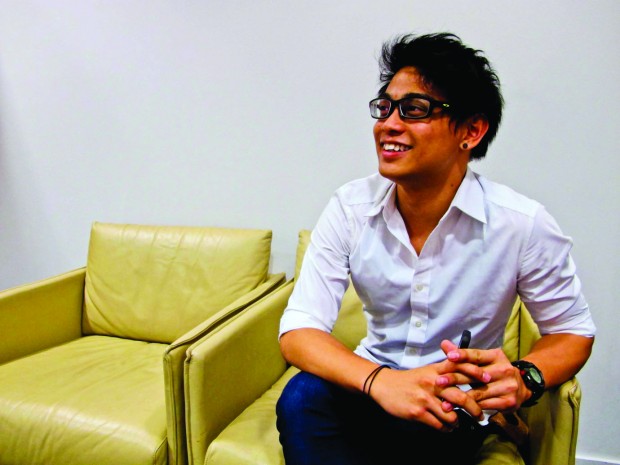 Posting a song cover on Facebook, originally sung by one of his greatest inspirations, Gabe Bondoc, was the first step in Clarence Liew's singing career when he was 19.
The video went viral and attracted Gabe's attention, who then further encouraged Clarence to continue uploading covers via YouTube as he was sure that many would be drawn to his melodic voice.
The rest, as they say, is history. Much to his and everyone's surprise, the shy 21-year-old Clarence hit it big on YouTube, drawing about 4,000 subscribers and more than 300,000 views on his covers in the last three years.
Last month, Clarence displayed his talents to the audience at Reflections, Republic Polytechnic's annual community arts festival.
Currently pursuing his degree in Lasalle College of the Arts, Clarence shared that his childhood ambition was never to become a musician. Instead, the filial youth aspired to become a chef to cook for his mother. However, when he turned 16, he discovered that he actually had a flair for singing. Since then, he has decided to become a musician instead and use the talent that he possesses to inspire others.
Putting his shyness aside, he oozed with confidence and charisma as he shared about one of his inspirations, Jeremy Passion, a Youtuber from San Francisco. The self-taught pianist started writing his own songs at 15 and has received numerous accolades.
Jeremy is an idol to Clarence because he not only makes music and posts covers, but he also goes on mission trips to people living in poor countries and puts a smile on their faces through his music.
"Jeremy performs to give back to charity using his talent, and being real about his music," Clarence said. "He does it for charity and for people who have not heard of music. Reaching to those places is one of the reasons why he is one of my biggest inspirations and why he is somebody I want to become."
He fully intends to follow in Jeremy's footsteps, eyeing thid-world countries such as Cambodia, when he reaches his late 20s and has the money to do so.
In the meantime, he'll keep on making his music and even has some advice for aspiring young musicians: "Always keep it real, go where your passion leads you."