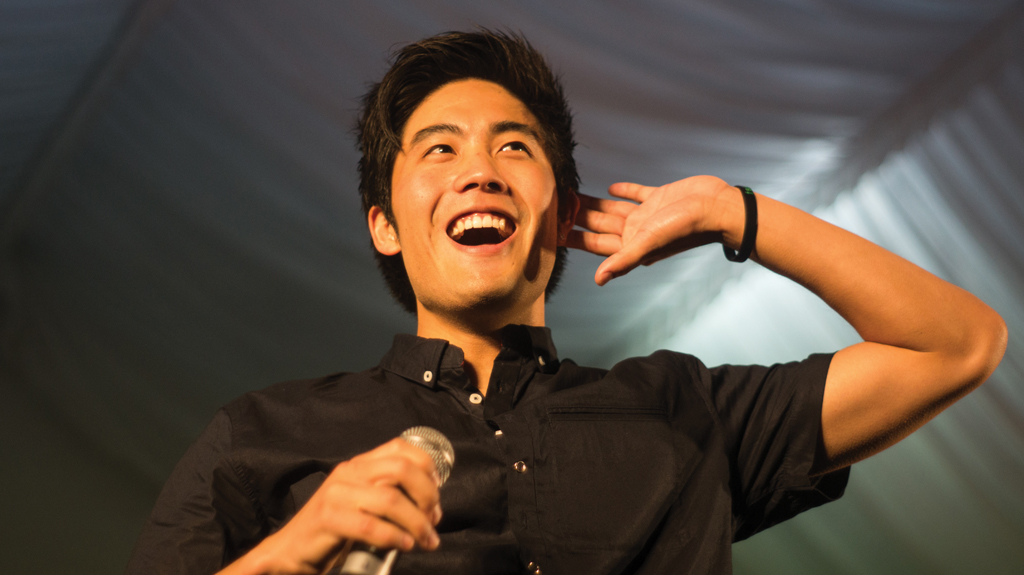 A nationwide youth festival celebrated its 10th anniversary with a bang, as a busy stretch of Orchard Road was closed to traffic for three nights so that it could be transformed into a giant venue for youths to express themselves.
Organised by the National Youth Council, The SHINE Festival was held between July 10 and 12.
Youths were encouraged to learn more about their individual interests and passion, forge partnerships to pursue their aspirations and expand their talents to the world at large under this year's theme of 'Build Your World.
Speaking at the event, Minister for Culture, Community and Youth Lawrence Wong urged youths to chase their dreams. "I am very confident with our youths, that they have what it takes to succeed," he said. "We want to encourage all of the youths to go for their dreams, and know that there are no boundaries to what they can achieve in Singapore and beyond."
This year, guest celebrities were invited to grace various segments like music and dance, urban sports and pop culture. Well-known names in the local and overseas youth scene like Ryan Higa, David Choi, Sean Garnier, JRodTwins, Charlie Lim, Night Owl Cinematics and many others were also present during the festival.
Ryan Doyle, a founding athlete of the World Freerunning and Pakour Federation, showcased his freerunning skills. Asked how youths could be further encouraged to showcase their talents, the 30-year-old Australian said: "Keep an open mind, view your obstacles as apparatus and use them to your advantage! If you use your mind and body to its full potential, then you are essentially living your life to its fullest potential."
The activity that drew the largest crowd at the festival was the Super 24 Open Category competition organised by O School. There were huge crowds present to cheer the dancers, as different hip hop groups took to the stage to compete before a panel of judges.
Gladwin Ho, 18, a student from ITE College Central, was present at the festival with his friends. "The SHINE Festival is a form of encouragement to me because it shows that the interests of youths these days are not shunned aside," he said. "It is actually like a stamp of approval, saying that our dreams and aspirations are valid."