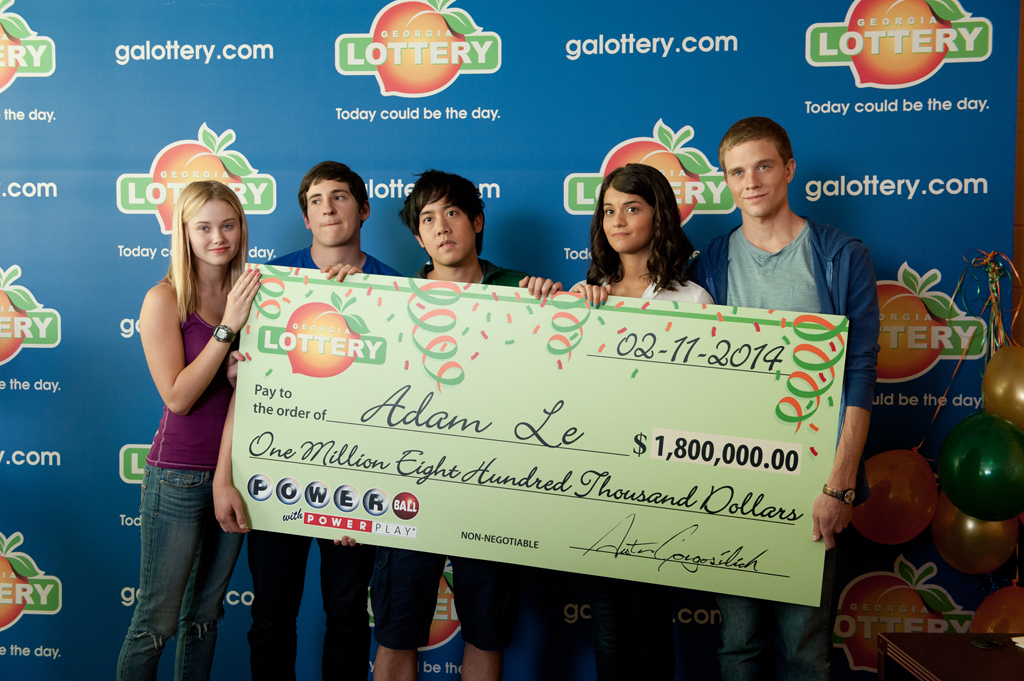 It took us a while to recognize who's who as the five main cast of Project Almanac swapped out of their casual wardrobe of jeans and tank-tops from the movie in exchange for a neater look with nicely set hair when they sat down with us for a Skype interview.
The cast – Jonny Weston, 27, Sofia Black, 23, Sam Lerner, 22, Allen Evangelista, 33, and Virginia Gardner, 19 – stars in the latest time-travelling movie produced by renowned American director and producer, Michael Bay. The movie, shot in a found footage genre made popular by cult horror flick The Blair Witch Project, follows five teenagers as they travel back in time after finding a time machine at the basement of their house.
When asked about the hardest part of working on this movie, they all agreed that the only hardship they faced was even before production started.
"The audition process was very tough and competitive, for some of us it was as long as six months. There were callbacks and many chemistry script readings before finally getting the job," Weston revealed. Gardner added: "Once we got the role, the difficult part was over."
When production began, Black shared that filming the movie did not feel like work but more like hanging out with her friends as she had a lot of fun improvising the script and relaxing with her cast mates.
As up-and-coming actors, the cast took away some learning points from each other while working together.
"We've gotten so much out of this experience that now we are walking away being more confident in this business, in what we do and we now know how it's like to make a really cool movie," said Lerner with conviction.
Related Story
The US$12-million movie received a 35% rating on Rotten Tomatoes and have earned back a quarter of its budget on its opening day on January 30. Even though the numbers are modest, members of the local audience who watched the movie were generally satisfied.
"The movie was good and had me thinking at the end of it like, what would I do or change if I had a choice to go back in time? I was a little hesitant going into the movie as I had no knowledge of the actors but to my surprise, they portrayed their characters well," said polytechnic student Shanjayan Muniappan, 20, after watching the movie.
For those still thinking about it, the cast members have a word of advice for you: "Watch the movie – it will automatically make you a cooler person."
Project Almanac opened in theatres on Jan 29 and is showing in all major cinemas.